Attention high power, smallbore and air rifle competitors, Creedmoor Sports has introduced the QuadMat.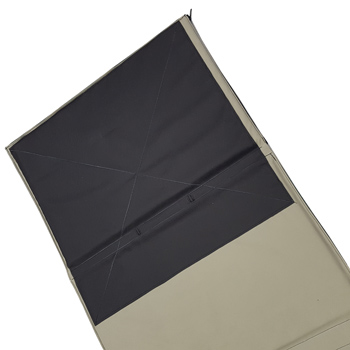 At the heart of the QuadMat is a dual-layer core of 1/2" polyethylene foam that can provide a stable base for elbows, and one layer of foam for knees and hips. This padding is encased in a waterproof vinyl bottom and top. The dimensions of the mat are 29" X 79" X 1/2", as well as 1" on front panels. 
The QuadMat has a zipper which allows you to modify the front panel for customization. 
Additionally, the protective rubber on the front panel and a portion of the second panel extends completely across the mat. The rubber is especially helpful when shooting without a coat.

When folded up, the QuadMat becomes a useful 2 1/2" X 19" X 29" cushion. Creedmoor says that the mat will "fit right on top of your gear, in your suitcase, or lies flat along the bottom of a car's trunk."
MSRP: $110.95.
 The QuadMat is made by hand at the Creedmoor Sports facility in Anniston, AL.