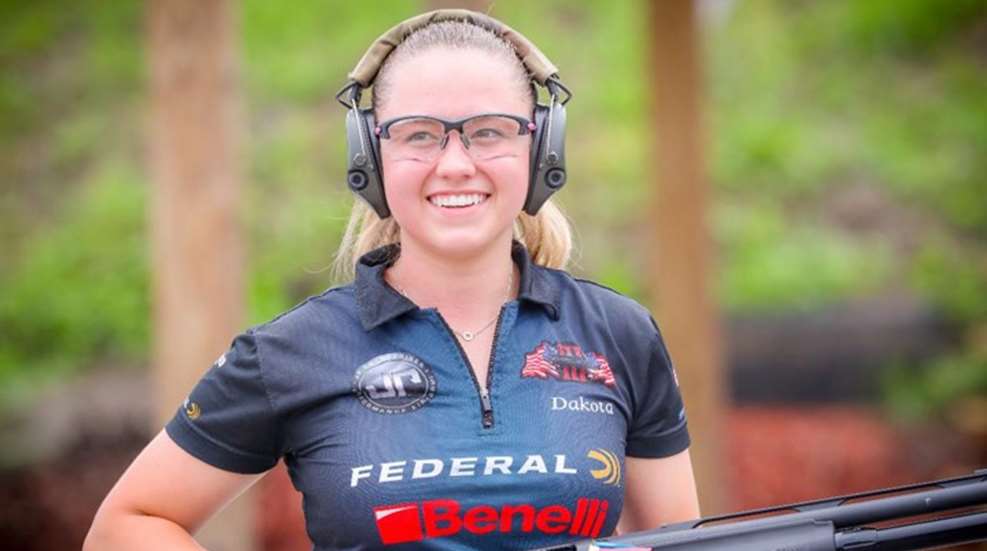 Earlier this month, Dakota Overland continued her hot streak after taking top honors at the 2020 Generation III Gun Championship, held at the Gadsden Shooting Center, September 11-13. The 16-year-old Benelli pro shooter secured the High Lady title, as well as second place in the junior category. Additionally, she finished in 26th place overall out of 149 shooters.
Stage three was her best at the match, with a score of 81.71—the fifth highest one for the stage.
Overland's victory comes after a big win at the 2020 USPSA Multigun Championship over the summer, where she also garnered High Lady honors. For Generation III Gun, Overland did not have much preparation time.
"I haven't had much time to practice," said Overland. "I felt unprepared for this match and I made some mental errors. But, I had a lot of fun and it ended up working out."
The Generation III Gun Championship is an annual match that pits the top 3-gun shooters against each other to raise money to support junior competitive shooters. The fundraising aspect of the match resonates with Overland, who relies on sponsorship funding to to compete.
"A lot of junior shooters I know wouldn't be able to shoot without the support from Generation III Gun," said Overland. "There is no way I would have been able to shoot as much as I have without them and sponsors like Benelli. The support I receive from Benelli is amazing and influential on—not only what I am shooting—but how I train and get the motivation I have."
Learn more about Dakota Overland.
Learn more about Benelli.
---
See more:
Froelich, Overland Re-sign With JP Shooting Team