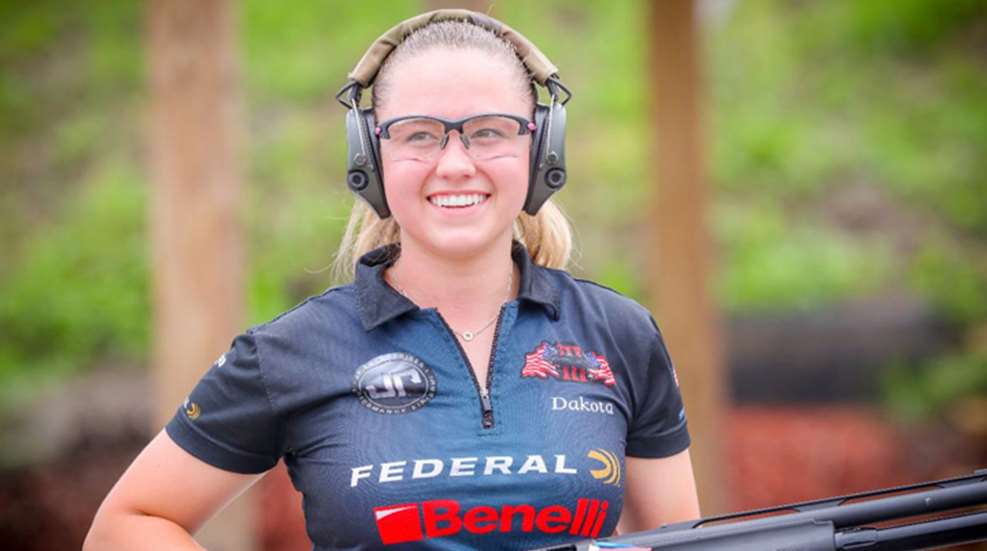 Junior shooter Dakota Overland claimed her first National Championship title after winning High Lady at the 2020 USPSA Multi-Gun Nationals, held in Frostproof, FL, earlier this month. The young shooter bested 17 other female competitors across 12 different stages to take top honors, as well as an impressive 32nd place overall in a crowded field of 160 shooters with a final score of 713.89. The annual event attracts top multi-gun shooters from across the country. Overland went on to compete at the PCC Nationals the following weekend, where she garnered a top five finish.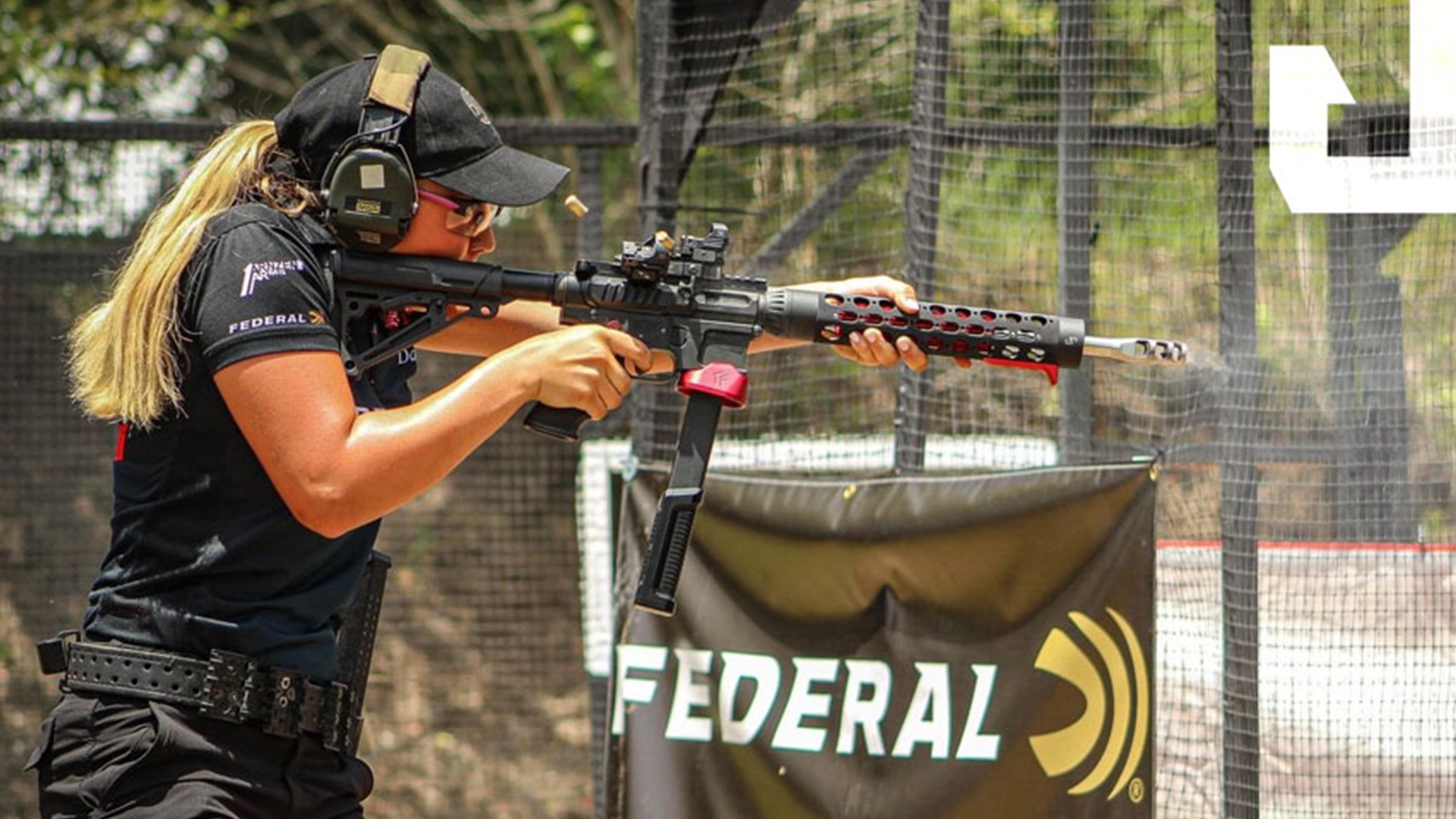 Overland is a brand ambassador for Federal and as such, she was shooting the company's ammo at the match, giving it high praise.
"The match itself wasn't ladies focused, however I won both the Ladies' categories in the Tactical and Overall," said Overland about the match. "I had no malfunctions, and my [ammunition] worked flawlessly with unbeatable accuracy and reliability."
For her rifle, Overland was shooting a custom JP Enterprises SCR-11. Her pistol sponsor is Arnzen Arms. As for a shotgun, she was using the popular Benelli M2.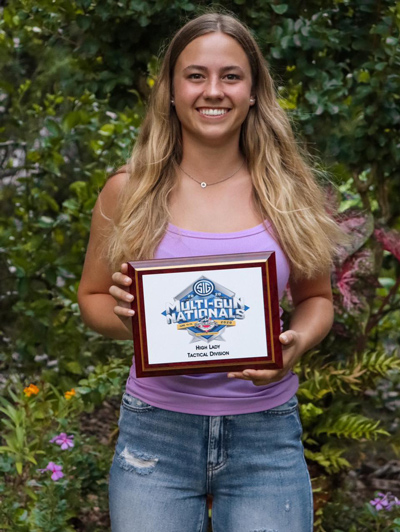 She had more to say about the M2's performance as a competitive shooting shotgun. "I started shooting the Benelli M2 two years ago," said Overland. "I was a lot smaller then and the recoil of the M2 is much less than my previous shotguns. This allows me to get back on target quickly and make fast and accurate shots. You can't beat the performance, and it has allowed me to better my skills and allow for serious growth."
Her best stage at the 2020 USPSA Multi-Gun Nationals was Stage 2: "Double with the House," where she finished seventh overall with a score of 67.36.
When she isn't shooting, the 17-year-old Overland is a student who attends Century College in White Bear, MN. She began to compete at a young age and over the years has developed quite the competitive shooting CV. Her schedule, which typically includes about 13 major matches each season, has taken her to some of the country's top ranges. At the international level, Overland represented the U.S. at the 2018 IPSC Shotgun World Shoot in Chateauroux, France, where she won a bronze medal. Along with the thrill of 3-Gun competition, Overland enjoys the camaraderie shared among shooters, as well as helping other young people get into the shooting sports.
Follow Dakota Overland on Instagram. And, visit uspsa.org for more information about the United States Practical Shooting Association.
---
See more:
Horner Takes Tactical Top Honors At USPSA Multi-Gun Nationals