Headed south, the Koenig family sets out in search of Osceola Turkey deep in the cypress swamps of Ocala, FL. With decoys set, and the afternoon sun fading, Bradley Koenig tries to keep his adrenaline in check from inside the blind. Soon enough, a curious strutting Tom answers the call. Does Bradley stay calm enough to pull off the shot?

Then Doug's off to the NRA Bianchi Cup, a match founded in 1979 by former law enforcement officer John Bianchi. Considered to be the Super Bowl of handgun competition, the four courses of fire shot over three days are the same used since the inception of the match. Will all the hours of training at the gym and on the range deliver the results Doug is hoping for? Tune in for a close-up look at world-class professional shooters demonstrate their remarkable skills and composure under pressure at the world's most prestigious pistol championship. Earlier this year, Doug won the match for an unbelievable eighteenth time.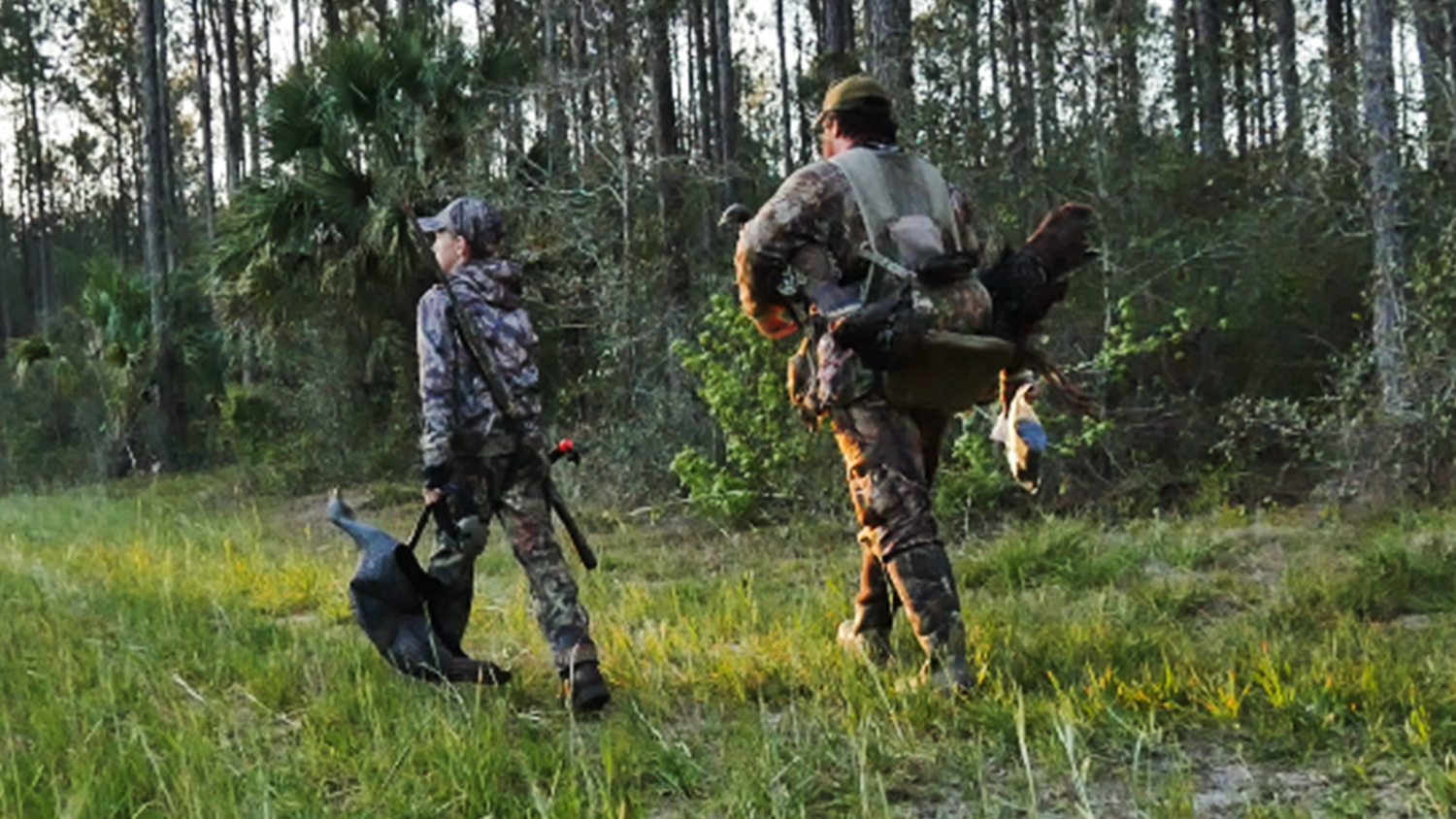 Doug Koenig's Championship Season premieres tonight on Pursuit Channel at 5:30 pm (EST), and will air June 30 at 9:00 pm (EST) as part of NRA's Freedom Friday block. You can also watch the show via live stream at: www.vidillion.tv/pursuitchannel.

Read our interview with Doug from earlier this year at the 2017 SHOT Show. Follow Doug at www.facebook.com/DougKoenigChampion or Instagram @dougkoenig.