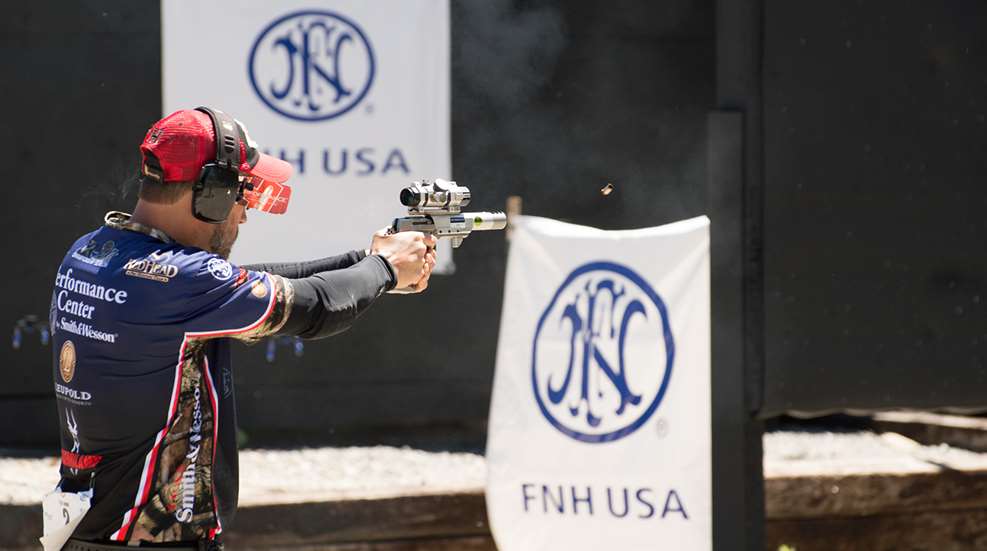 Since 1986, Doug Koenig has won more than 70 shooting titles in the U.S. and abroad, most recently a record-breaking 16th Bianchi Cup NRA Action Pistol Championship. The "world's greatest all-around shooter" also has his own television show Doug Koenig's Championship Season, chronicling Doug's adventures not only in competitive shooting matches, but also hunting in exotic destinations.

Doug's clutch performance when it counts has certainly helped fill his trophy room. His athletic accomplishments are comparable to some of the biggest names in other sports, including household names such as Michael Jordan, Joe Montana and Michael Phelps. All of these great athletes are well-known for their tremendous work ethic and commitment to be the best. However, an important component of this formula is physical fitness.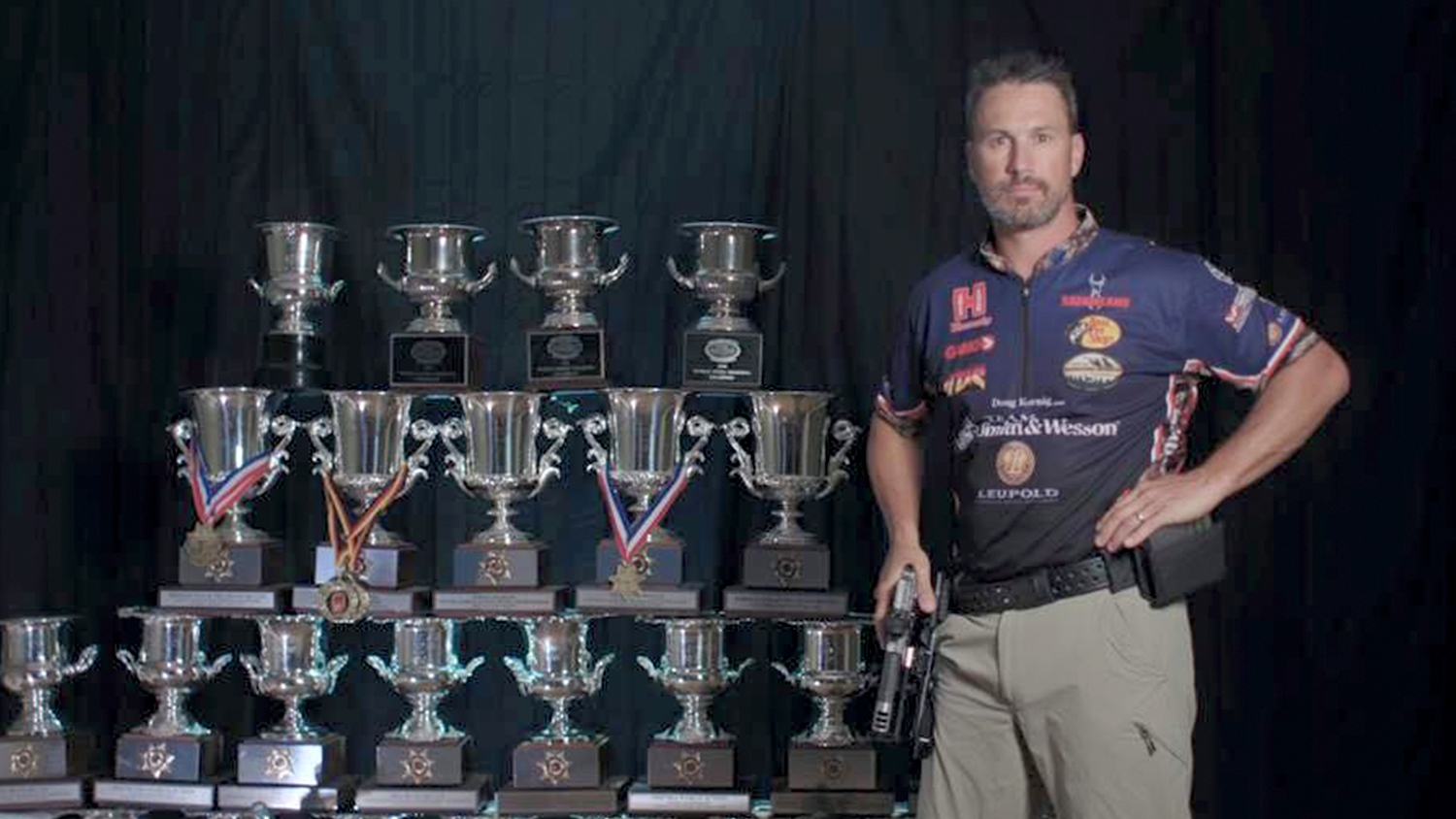 Doug spoke to SSUSA about the importance of physical fitness and how it fits in a competitive shooter's training regimen.

SSUSA: Did you compete in sports in high school? If so did they affect how you approached your competitive shooting career?

Doug Koenig: Yes, I competed in high school and summer sports as a youth. The work ethic I learned from my father, who coached me in baseball and soccer, was a tremendous asset. Dad's approach included meticulous attention to detail, which he passed along to me and has always helped my shooting career. Playing sports in my youth is also where my passion for physical fitness came from.

SSUSA: When did you realize that fitness was an important component of your training regimen for competitive shooting?

DK: Since the beginning of my career, I've felt keeping physically fit was an important piece of the puzzle. I've always incorporated cardio and some weight lifting in my work outs. Recently, I added several sports science concepts into my training.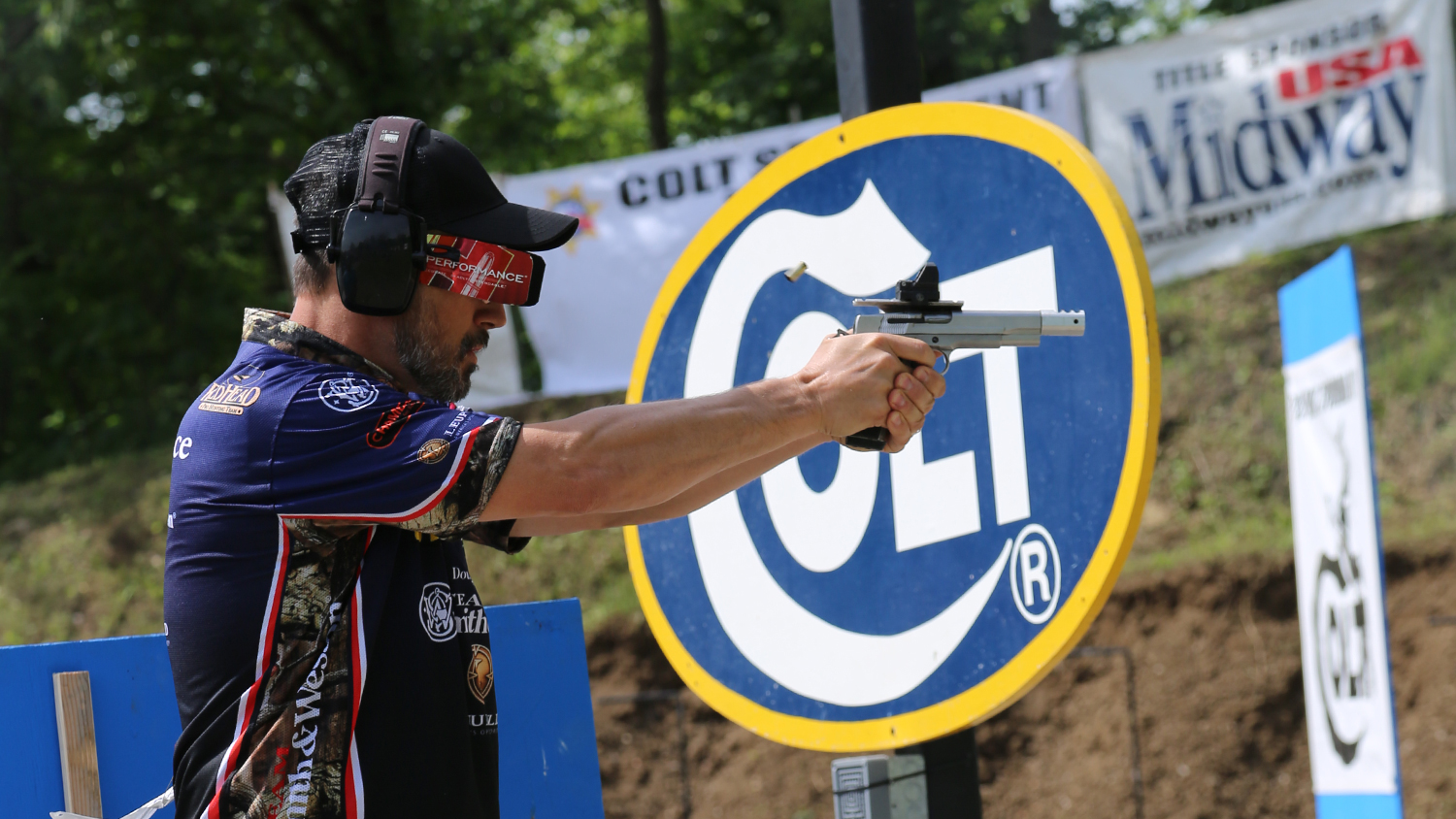 SSUSA: Could you share a few tips with our readers? Do you use a trainer, what kinds of exercises and/or machines, etc.?

DK: Yes, I use a personal trainer that is one of the best sports science trainers in the world. I initially met him through training my boys for their sports and found out he loved to hunt and shoot. We instantly connected and he started training me. As we speak, we are working on several shooting sports specific workout programs. We use all the equipment we have at our disposal including free weights, machines, bands, treadmill, etc.

SSUSA: Do you think the fitness component of your training has affected your 16 Bianchi Cup championship titles?

DK: Yes, I believe it has been a huge component, especially as I age. Being in shape helps me manage the stress at the bigger matches, such as Bianchi Cup.

SSUSA: So, it's not just about being mentally prepared, but physically prepared for matches … Has your physical preparation changed since you first started in competition?

DK: Yes, my physical preparation has increased over the years. I have to work even harder in the off-season than I did before. I also pay more attention to my diet, especially when I am training hard for a match. It takes discipline.

SSUSA: Having three boys isn't enough exercise?

DK: Not even close [Laughs]. They just give me more gray hair.

SSUSA: Any tips for success for younger shooters?

DK: My best advice is to be consistent in your approach to both your practice sessions and match day routines as it pertains to your diet. The results may surprise you.

SSUSA: What episode of your TV show did you enjoy sharing with friends and families the most this year?

DK: That's a hard one. I think all the shows this year were great and educationally entertaining. Several of this year's episodes included all of my boys and that's really fun to have them be a part of.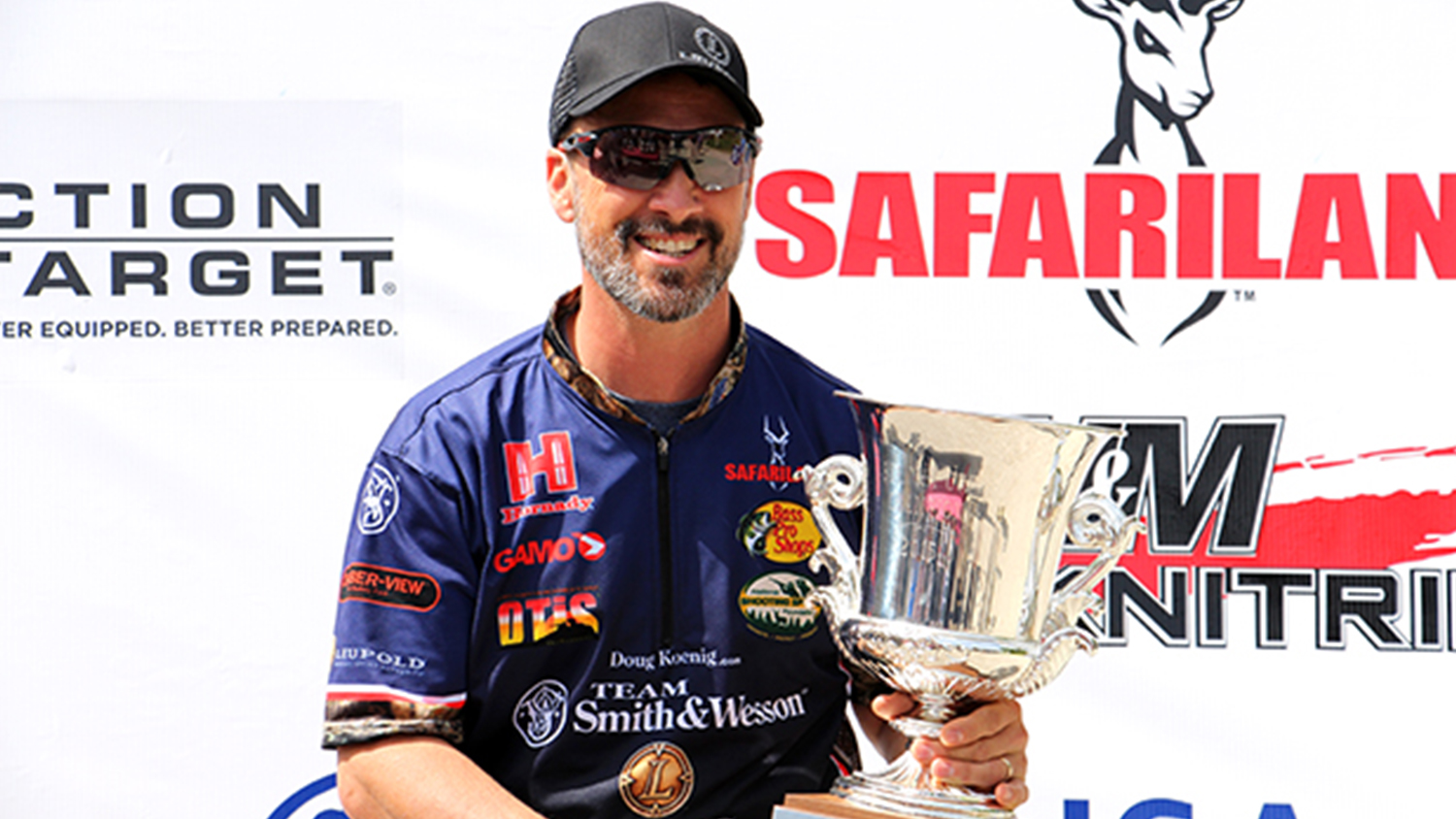 SSUSA: Having the TV show cameras on you while competing obviously does not affect your shooting performance. How do you discipline your mind to remain in the moment while on the firing line?

DK: It's all about my prior preparation. Training, keeping fit, and maintaining focus. If I've done all my work, the match should take care of itself. I always try do what I've trained myself to do.

SSUSA: This will be your 29th Bianchi Cup in May. Are you preparing differently for the match this year with the different format?

DK: Not really. I will have a few tweaks in my preparation and time will tell if I make the right plan. I'll let you know in May!

Shooting Sports USA thanks Doug Koenig for taking time out of his busy schedule to answer our questions. We wish him good luck and good shooting this year!