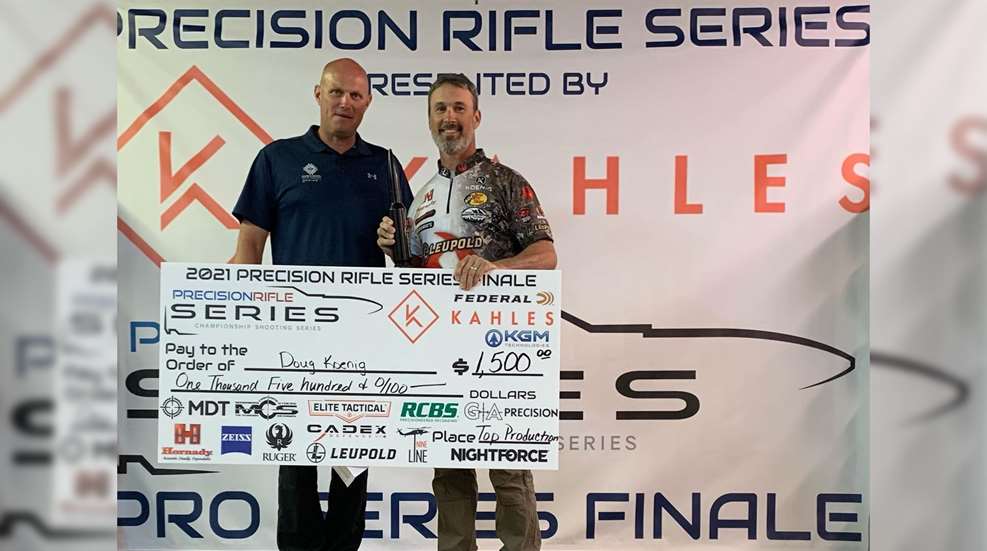 Team Ruger Captain Doug Koenig secured first place in Production division at the 2021 Precision Rifle Series Bolt Gun Finale, held November 6 at the NRA Whittington Center in Raton, N.M. Koenig completed the match with a final score of 147.00.
Koenig was competing with his Custom Shop Ruger Precision Rifle chambered in 6 mm Creedmoor. In addition to the Finale win, Koenig also claimed the PRS Bolt Gun Production Championship title after earning 500.00 series points during the season, placing him at the top of the leaderboard for the year.
Not only a member of Team Ruger, but also a 19-time Bianchi Cup champion, Koenig had much to say about his 2021 PRS Production victory. He is quick to credit the consistency of his gear for aiding him in the victory.
"Winning the Production division at the PRS Finale and the Production Championship couldn't have been accomplished without super consistent equipment. Through more than 10 matches and thousands of rounds down range, my Custom Shop Ruger Precision Rifle performed flawlessly all year long. That is a statement of how rugged and reliable they are!"
Be sure to visit Doug Koenig's website. Learn more about the Precision Rifle Series here.
---
Read more: 
Precision Pistol's Jon Shue