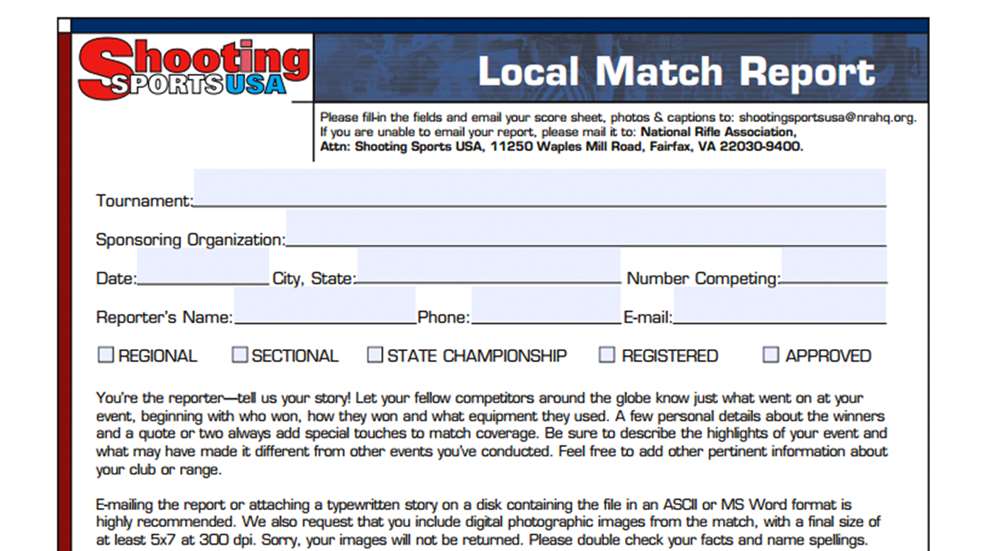 As the 2016 competitive shooting season gets into high gear, Shooting Sports USA looks forward to hearing about your local matches through your submitted score sheets. Here, you are the reporter, so tell us how your match went utilizing our easy-to-use Reporter's Worksheet. You can download the PDF worksheet at this link. The form serves as a standardized layout, and is helpful as a checklist for often-missed items, such as home towns and club names.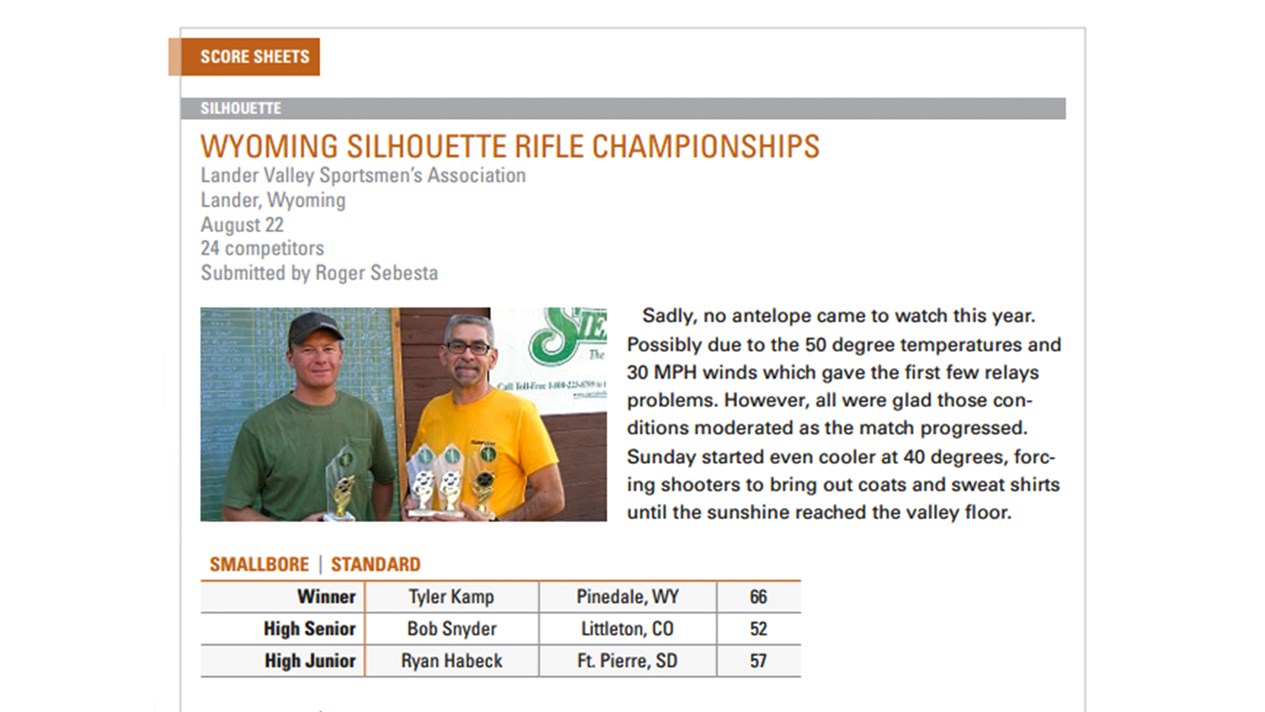 Let your fellow competitors know how your event went, beginning with who won, how they won and what equipment they used. Also, be sure to describe the highlights of your match and what may have made it different from another one.

To guarantee that your score sheets appear in the magazine in a timely manner, we highly recommend you email completed score sheet submissions, along with any photographs, to [email protected].

SSUSA looks forward to seeing your local match results.