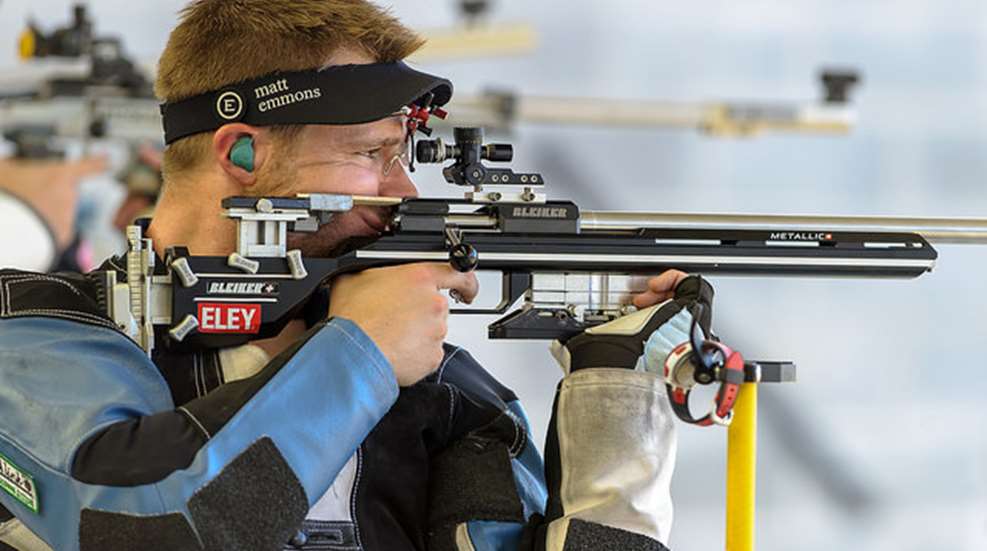 Matt Emmons picked up his second bronze medal of the International Shooting Sport Federation (ISSF) World Cup in Bologna, Italy—finishing third in the Men's Three-Position Rifle event.

Emmons, the defending World Cup Final title holder—qualified for the Final with the highest score (1176-72X). Fighting through challenging dark and windy conditions throughout the Final, Emmons trailed early, moving only as high as third place after his ninth shot. Though he was unable to catch eventual gold medalist Sergey Kamenskiy of Russia and silver medalist Zicheng Hui of China, Emmons noted on Twitter that although it wasn't his best Finals performance, he fought hard to earn this second bronze medal of the match.

Earlier in the week, Emmons (Browns Mills, NJ) also won the bronze medal in Men's Prone Rifle. His U.S. teammate Michael McPhail (U.S. Army Marksmanship Unit/Darlington, WI) won gold in the event. 2016 Olympic gold medalist Ginny Thrasher (Springfield, VA) won bronze in Women's Air Rifle.

Emmons' U.S. teammate Sarah Beard (Danville, IN) also competed in the Women's Three-Position Rifle event where she finished in 10th place.

The top athletes from the 2016 ISSF World Cup series who earned points in the four stages in Bangkok, Thailand, Rio de Janeiro, Brazil, Munich, Germany and Baku, Azerbaijan qualified for their slots in this World Cup Final, along with the medalists from the 2016 Olympic Games and 2015 World Cup Final title holders. Nearly 100 athletes from 34 countries competed at the match.

Story and photo by USA Shooting.