Combining service rifle and pistol matches with classic vintage military rifle competition, the number of entries at the 2017 New England Games increased over 50 percent from last year. Hosted at the Camp Ethan Allen Training Site in Vermont, the match is highly-touted as a Northeastern addition to the annual CMP Travel Games lineup.

Cascading over the pops of the powerful rifles were brighter pops of red, orange and gold hues from the trees in the distance. The late September time-frame allowed for beautiful views of the transforming mountainside in front of the firing line―a spectacular backdrop for this growing New England competition.

Featured this year at the New England Games were electronic targets designed by Kongsberg Technology Systems. The targets were used during every rifle event, notably reducing match times with accurate scoring and the elimination of dreaded pit duty. This allowed more opportunities for guests to shoot, as well as explore the surrounding areas in Vermont.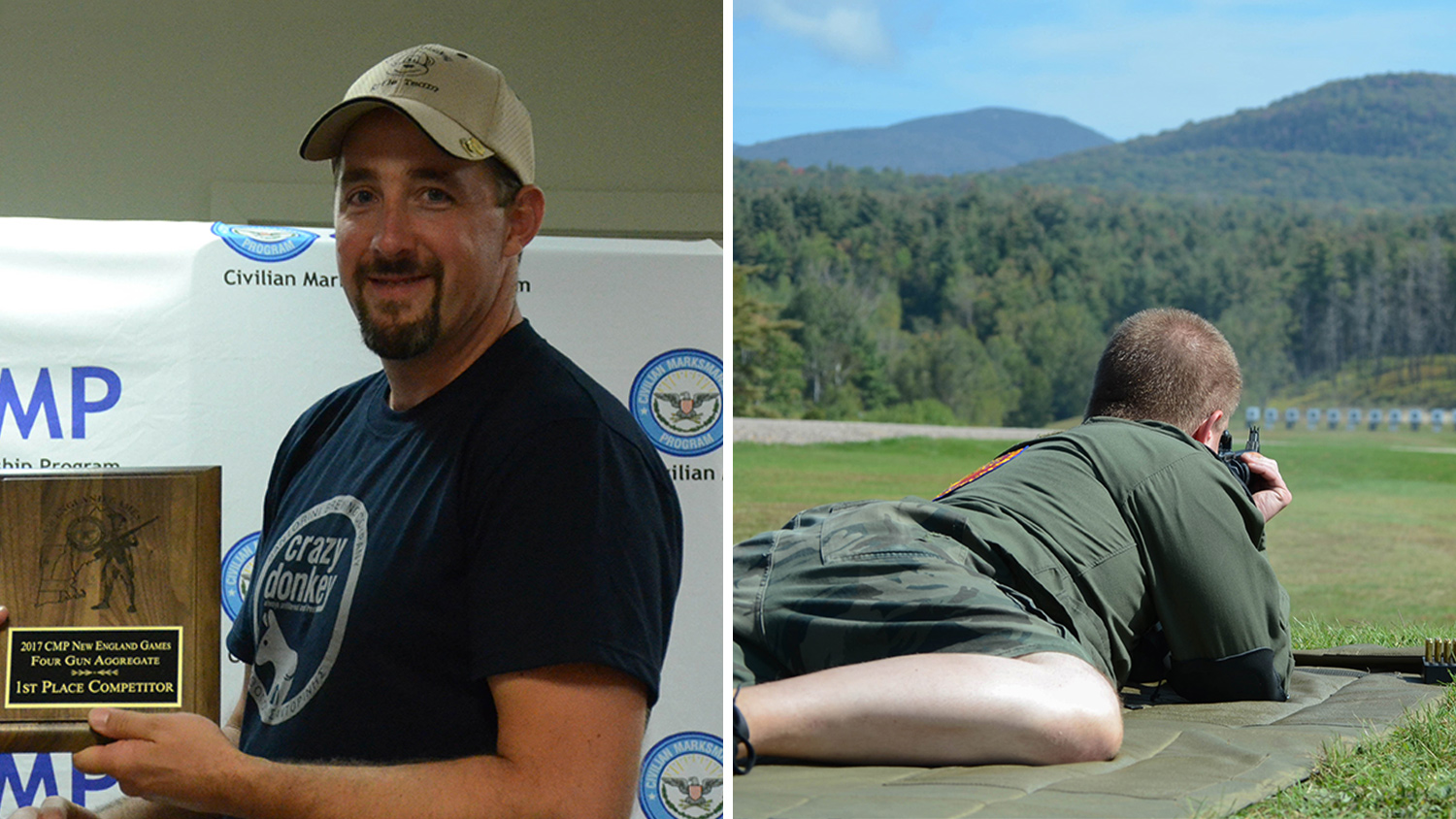 Brian Williams, 43, (Granby, MA) had a top-notch match―winning the Springfield, Vintage Military, Three Gun Aggregate and Four Gun Aggregate competitions.

"I try not to set too high of expectations, but I'm definitely pleased with how I shot this year at the New England Games," said Williams. "My goal this year in Vermont was to win the Four Gun Aggregate―that's an award that I respect a great deal. It's hard enough to perform well in any one match, but to be able to put together four good matches with four different guns puts a shooter in a unique position, where one bad match with any given gun can take you out of contention."

Williams also bragged on the location of the New England Games, saying, "[The] facility is so beautiful. I think it's definitely my favorite venue, and it doesn't hurt that it's relatively close to my home."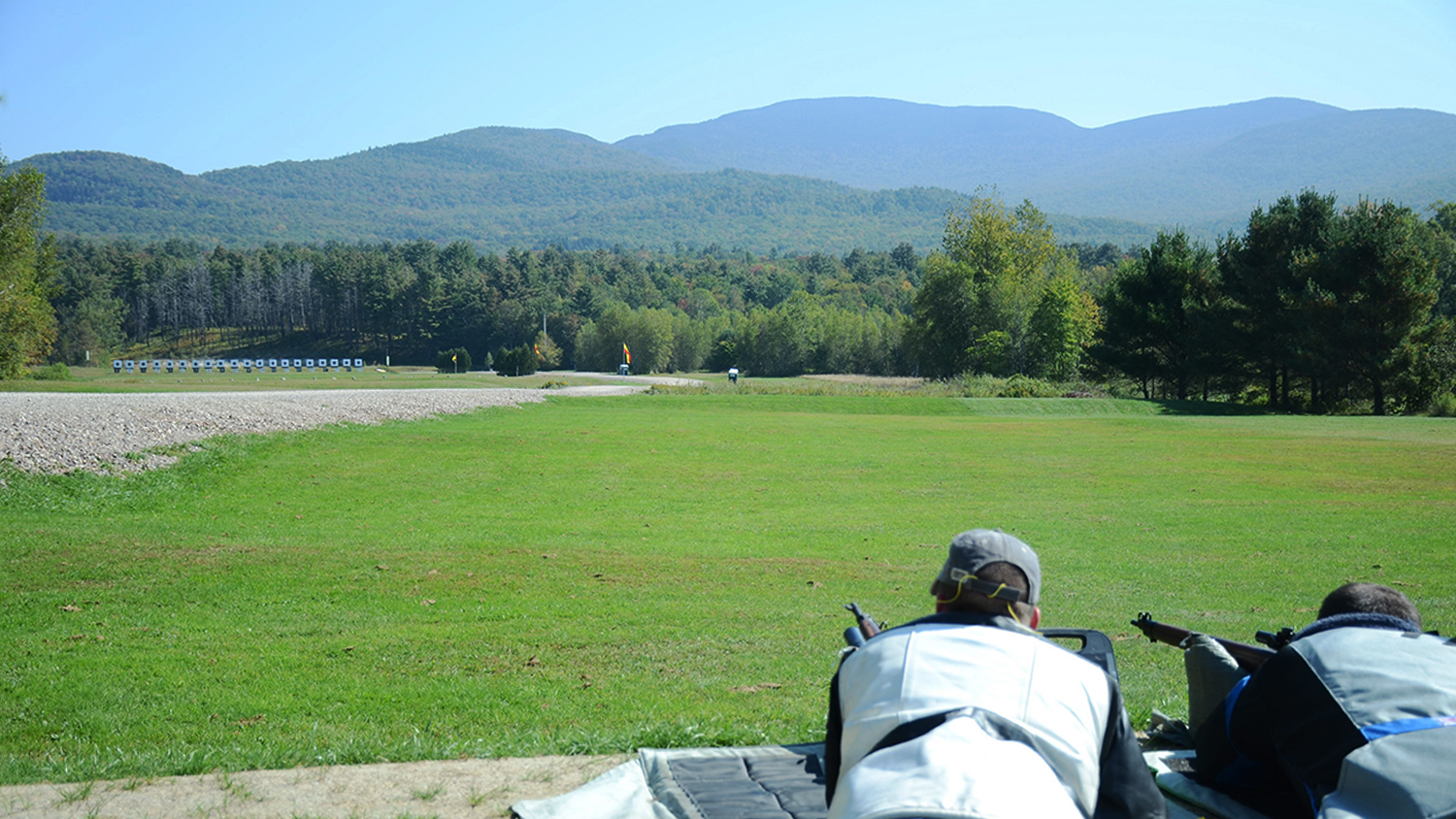 At least one competitor was pleasantly surprised at the performance of the e-targets.

"That was one of the biggest surprises here―the electronic scoring. I really think it's a neat aspect and actually allows shooting to move along at a more rapid pace," said Malcolm McIntyre, 48, (Penn Laird, VA) who was attending his first New England Games.

"I think it's an excellent idea. It'll involve younger and older shooters and will allow them to stay in competition longer. They won't have to go down and pull butts," added McIntyre. "I thought [the electronic target] was extremely easy to use. In fact, I was surprised at the ease of use. To see your shot immediately allows you to adjust your gun, if you choose."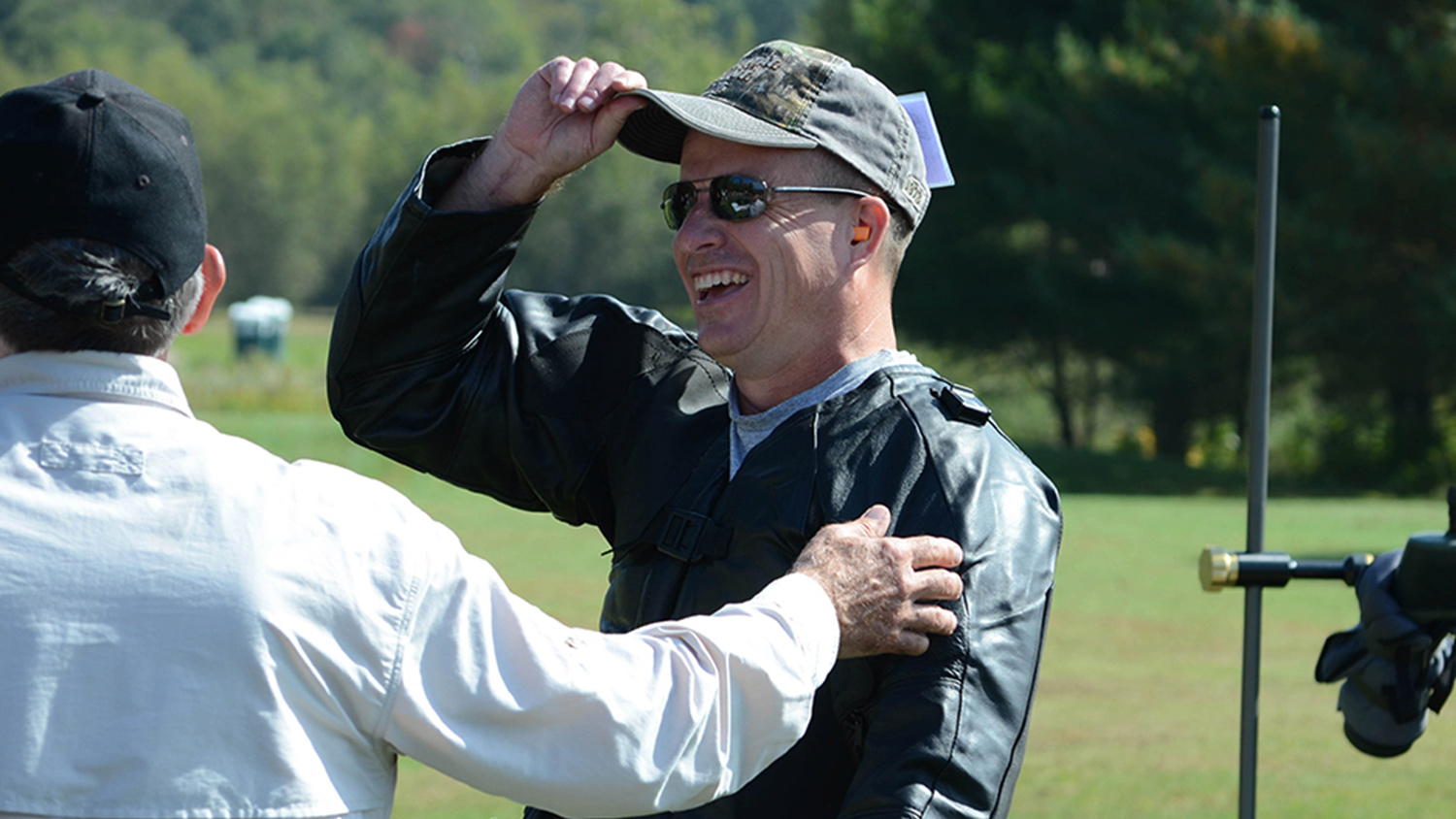 McIntyre, a Marine Corps coach and instructor for over 25 years, was intrigued to see the way technology has changed since his past shooting days. Coaxed into coming to Vermont with a small group of other Marines, his nerves set in as he took the firing line, but, overall, he was excited to be back to join in on the camaraderie that comes with attending marksmanship events.

"Persistence got me here," McIntyre remarked.

One of the instrumental people in getting matches to the New England area was Bruce Reid, a longtime competitor who sadly passed before being able to see his dream realized. To honor his devotion, the Bruce D. Reid Memorial Aggregate award was created by the Vermont State Rifle and Pistol Association. The award is presented each year to the top competitor in the Carbine, Garand, Springfield and Vintage Military matches. Now, Reid's name will forever live on through the feats of other talented competitors.