Team SK shooter Erich Mietenkorte scored 275x320 to repeat as the 4-Gun Aggregate and "Iron Man" Grand Silhouette Champion at the 2022 Iron Man Regional Silhouette Championship, hosted by the Hellgate Civilian Shooters Association on June 4-5 at Deep Creek Range in Missoula, Montana.
Improving by three points over the aggregate score garnered last year at the competition, he gave high praise to his ammo for helping with the victory. "I was able to shoot with great consistency because of the high-quality offerings from SK ammunition I use in my training," said Mietenkorte. "Training with SK ammunition allows me to build the confidence I need to succeed in both Smallbore and High Power rifle silhouette competition."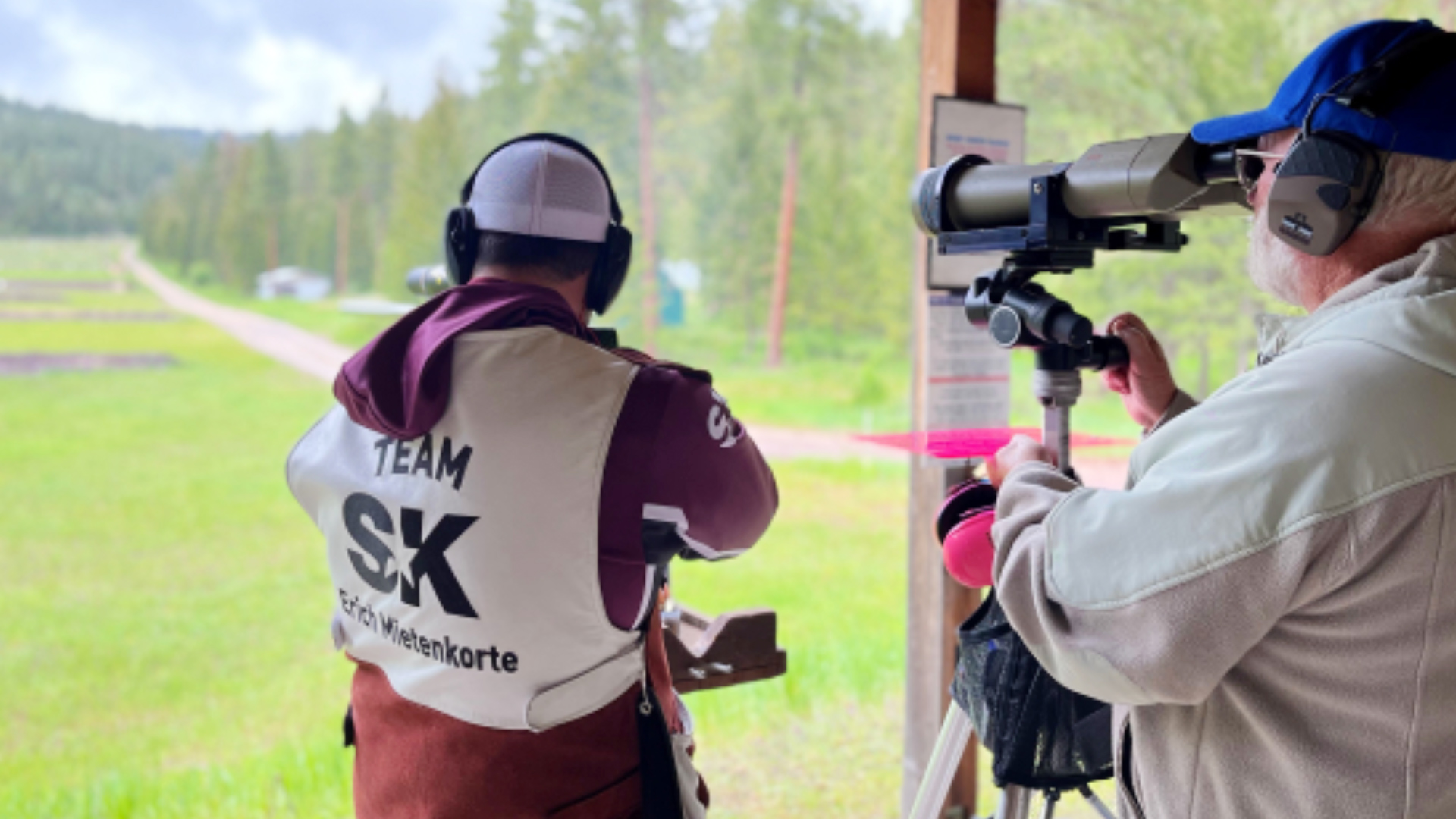 Silhouette competition is comprised of 40-shot relays, with smallbore shooters engaging 10 each of chickens at 40 meters, pigs at 60 meters, turkeys at 77 meters and rams at 100 meters. For center-fire, the number of silhouettes remains the same but the distances are increased, with chickens at 200 meters, pigs at 300 meters, turkeys at 385 meters and rams at 500 meters.
The two-day competition kicked off with Standard rifles on Saturday, June 4 with 40-shot relays for both High Power and Smallbore. The next day's match saw competitors shooting Hunter Rifle, again with 40-shot relays for both High Power and Smallbore divisions.
Mietenkorte took first place in both High Power Standard rifle (69x80) and Hunter rifle (64x80). He was runner-up in Smallbore Standard rifle (71x80) and the same in Hunter rifle (70x80).
Next up for Erich Mietenkorte will be the 2022 Silhouette Nationals at the Ridgway Rifle Club in Ridgway, Pennsylvania. Learn more about SK Ammunition here.