Each year, the Iron Man Regional Silhouette Championship is conducted the first weekend of June at the Deep Creek Range in Missoula, Mont. This year was no different, with the 2021 match conducted June 5–6.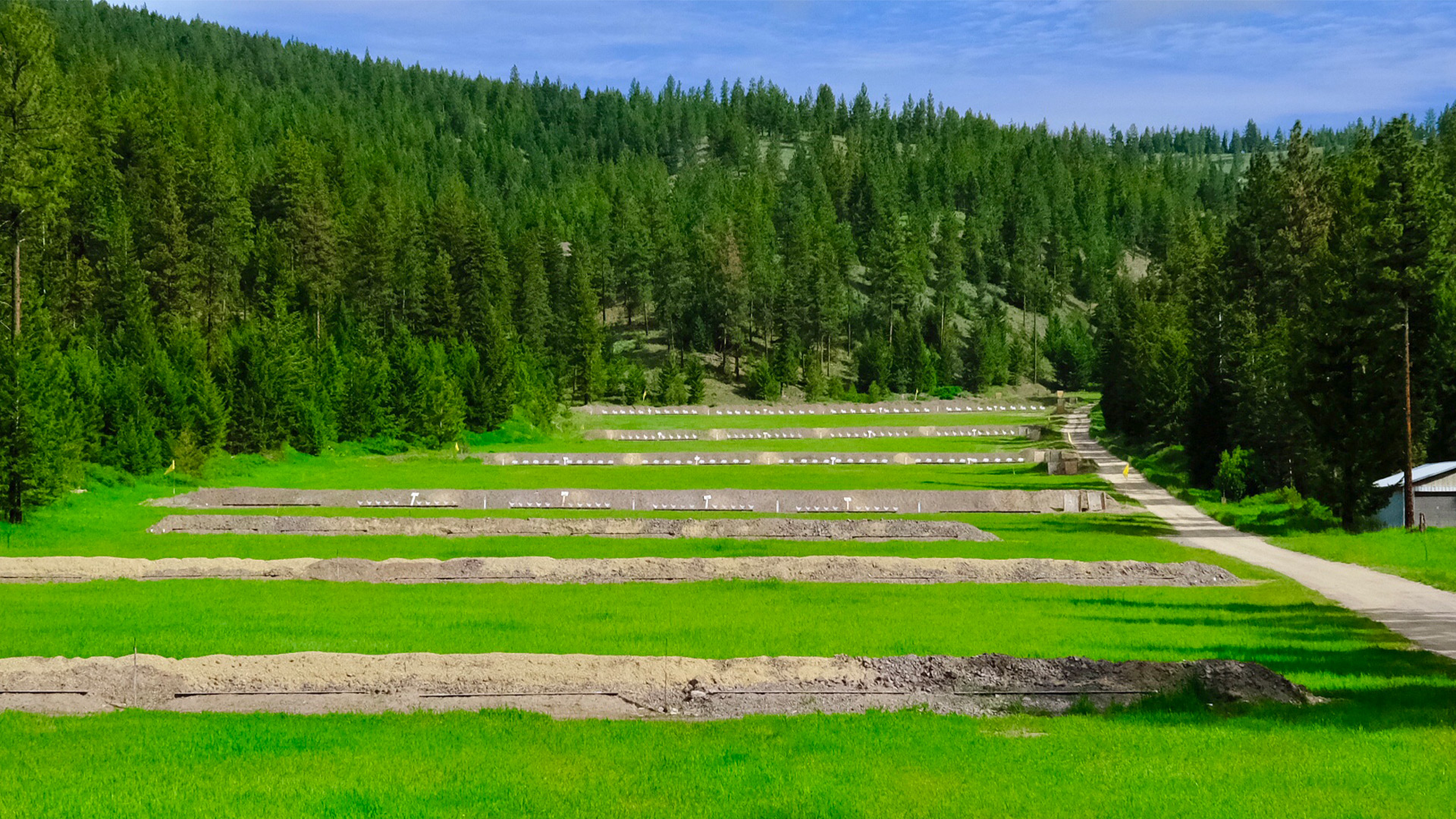 A grueling match—consisting of four smallbore and four high-power rifle silhouette events crammed into two short days—the Iron Man Regional provides a deep sense of accomplishment for shooters, and is truly deserving of the name.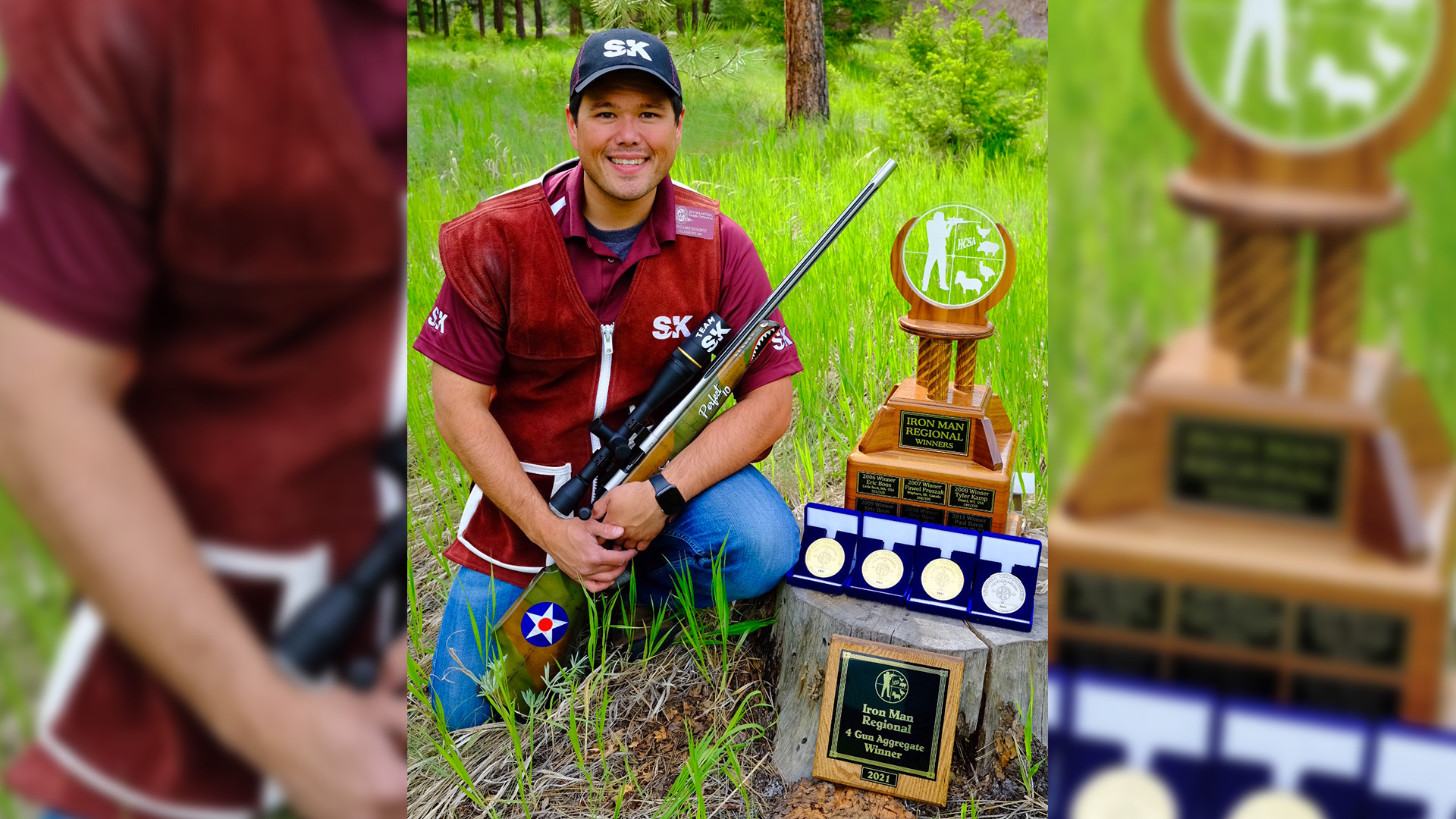 On Saturday morning, shooters experienced two standard-rifle 40-shot matches shot back-to-back, along with two hunter-rifle 40-shot matches in the afternoon. Both had the same format with .22 Long Rifle guns. For many shooters, Saturday was challenging with high wind gusts. The wind not only affects the bullet flight—while standing and shooting, it can be difficult to hold steady.
On day one, Team SK shooter Erich Mietenkorte won the Standard Rifle aggregate after a shoot-off, while Cathy Winstead-Severin of Team Lapua won the Hunter Rifle class. Both winning shooters use Lapua Midas + ammunition in competition.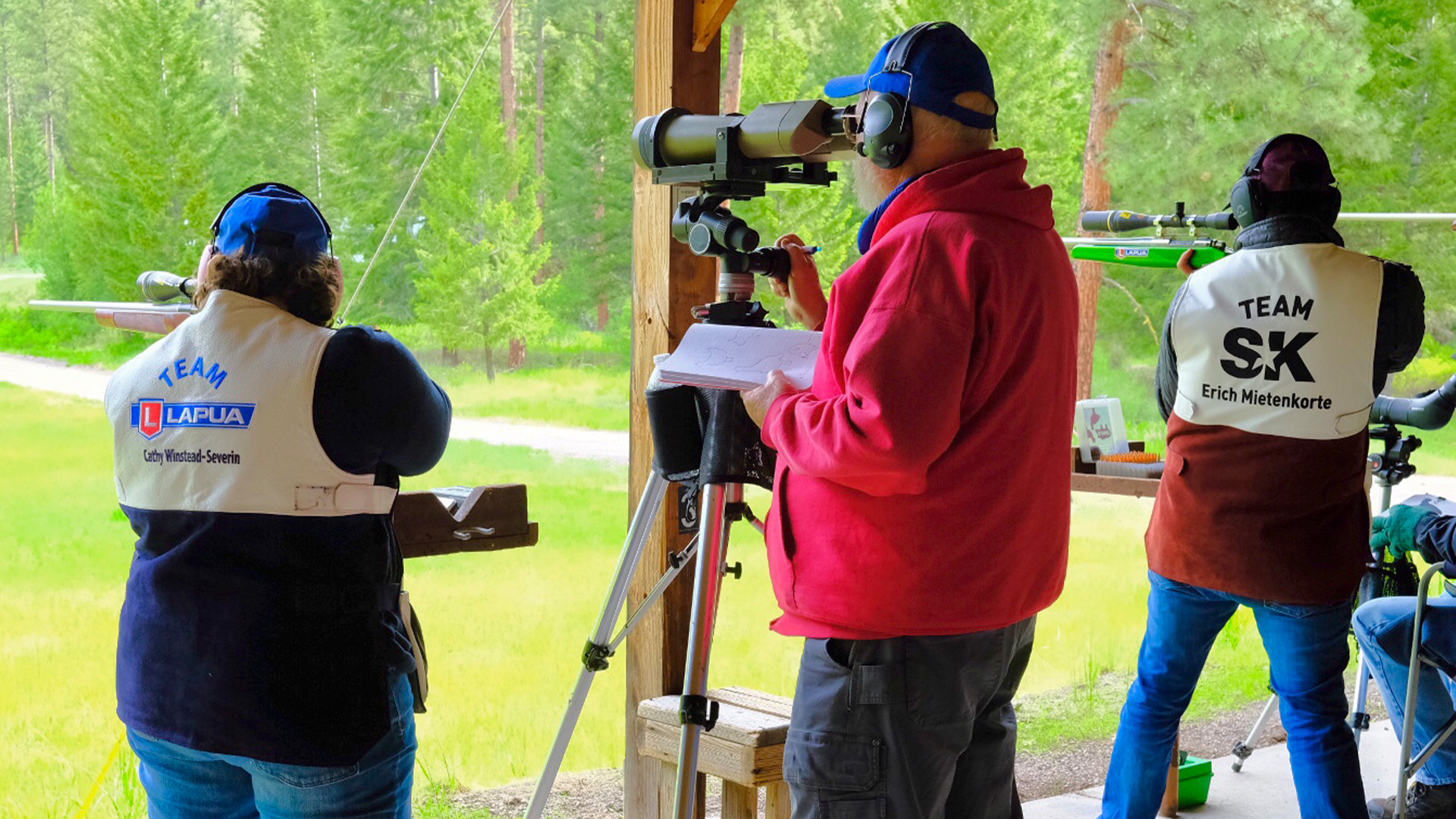 Says Mietenkorte: "Using SK ammunition during my training sessions allows me to remove the unknowns and gives me the confidence to perform at my highest level, especially in shoot-off situations like I experienced for the smallbore standard-rifle aggregate."
Below are the results of the first day of competition.
Smallbore Standard Rifle
Erich Mietenkorte 73x80
Scott Larson 73x80
Paul Davis 70x80
Cathy Winstead-Severin 69x80
Eric Boos 64x80

Smallbore Hunter Rifle
Cathy Winstead-Severin 67x80
Erich Mietenkorte 65x80
Paul Davis 64x80
Eric Boos 59x80
Scott Larson 59x80

Sunday morning had more pleasant shooting conditions, cold temperatures and little wind. Similar to the previous day, two 40-shot standard-rifle matches and two 40-shot hunter-rifle matches were scheduled, but with centerfire rifles instead of rimfire. Erich Mietenkorte won both standard and hunter rifle classes in the high-power category.
After the smallbore totals from Saturday were added to the high power scores from Sunday, Mietenkorte was awarded the Iron Man aggregate trophy.
Below is more information about the guns and gear that Mietenkorte uses.
My smallbore silhouette rifle is a Holeshot Arms Trident Action made by Jerry Stiller. Attached is a Benchmark two-groove barrel, Bixn' Andy two-stage trigger and Leupold FX-3 fixed 25X scope.

Both my high-power rifles are Defiance custom actions with Benchmark barrels, Bixn' Andy two-stage triggers and Leupold FX-3 fixed 25X scopes.

My standard rifle is chambered in 6.5x47 mm Lapua. I used Lapua cases filled with Vihtavuori N140 Powder sending 108-grain Lapua Scenar Bullets downrange at the Chicken, Pig and Turkey targets placed at 200, 300 and 385 meters, respectively, and 139-grain Lapua Scenar Bullets for Ram targets at 500 meters.

My hunter rifle is chambered in 6BR and I use Lapua cases filled with Vihtavuori N140 Powder propelling 95-grain Berger VLD Target bullets towards the Chicken, Pig and Turkey targets, and 115-grain Berger VLD Target bullets for Rams. Shooting is a sport which requires consistency to do well, not only from the shooter but also from the components, and the combination of Lapua, Berger and Vihtavuori components can't be beat.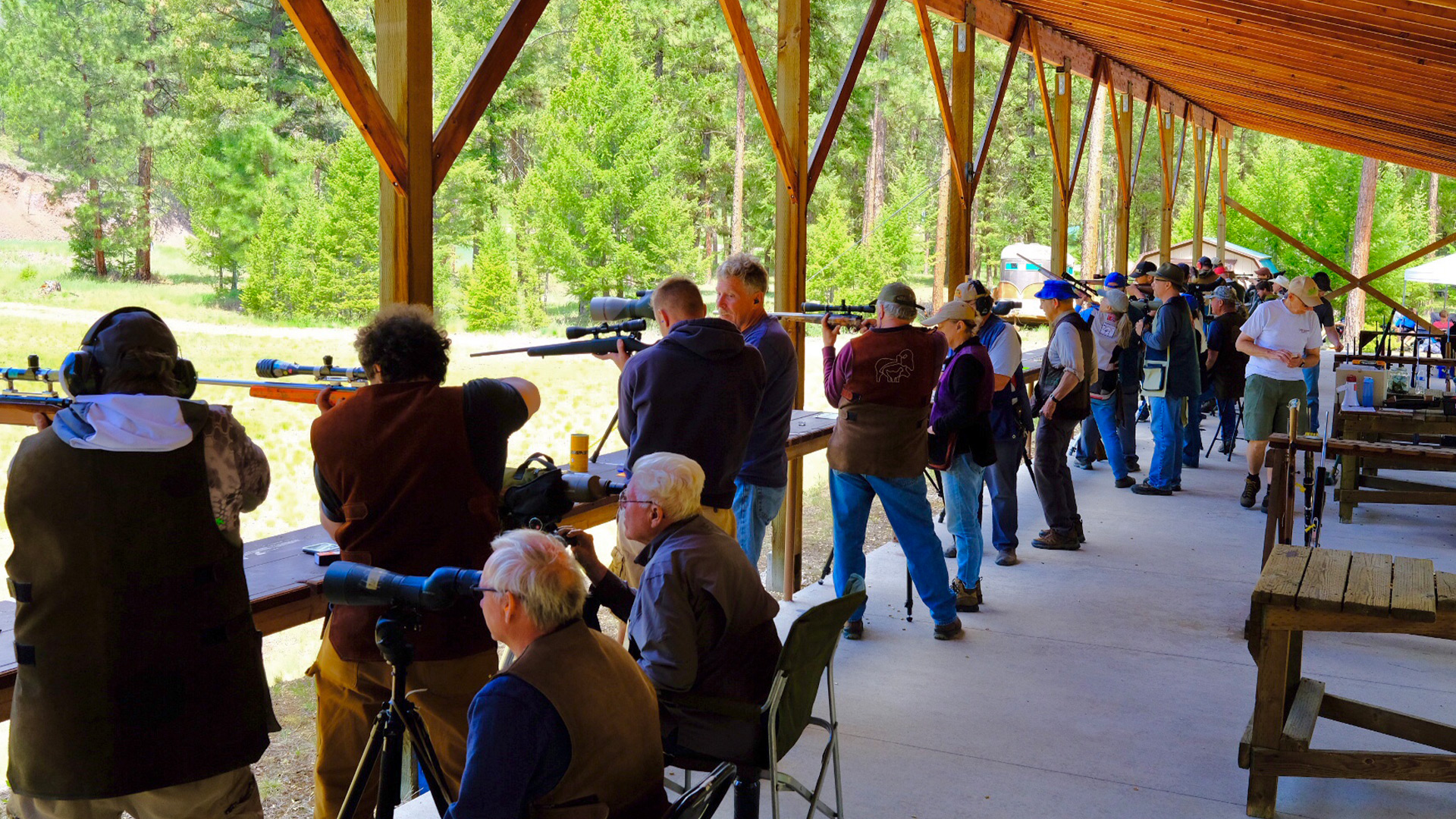 Below are the results of day two, as well as the Iron Man Aggregate leaderboard.
High Power Standard Rifle
Erich Mietenkorte 67x80
Cathy Winstead-Severin 62x80
Eric Boos 56x80
Scott Larson 50x80
Paul Davis 48x80

High Power Hunter Rifle
Erich Mietenkorte 67x80
Eric Boos 59x80
Cathy Winstead-Severin 56x80
Keith Cairns 50x80
Mark Sorenson 50x80

Iron Man Trophy (Aggregate point total of all eight matches)
Erich Mietenkorte 272x320
Cathy Winstead-Severin 254x320
Eric Boos 238x320

Learn more about the 2021 Silhouette Nationals here.
---