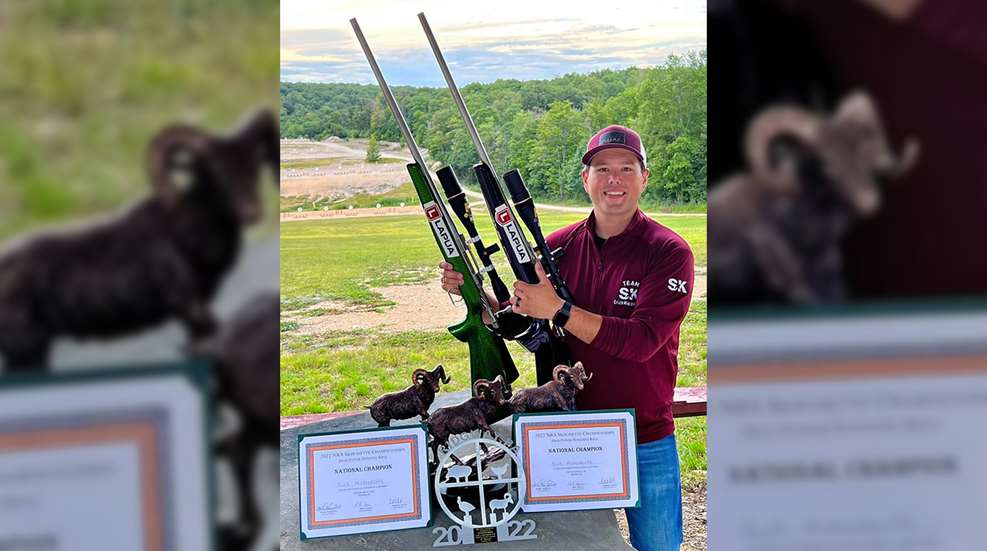 Difficult conditions didn't faze Team SK's Erich Mietenkorte at the 2022 NRA National Silhouette High Power Rifle Championships, where he secured the Standard and Hunter Rifle titles. The match was held August 11-13 at Ridgeway Rifle Club in Ridgeway, Pennsylvania. More than 100 shooters competed with High Power Standard and Hunter Rifles at ranges spanning from 200 to 500 meters.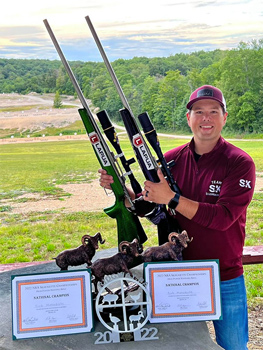 Mietenkorte scored 100 in both Hunter and Standard Rifle to earn 200 total points in the 2022 NRA National Silhouette High Power Rifle grand aggregate. In second place was Edgar Rueda with an aggregate score of 184. Rounding out the leaderboard was Laura Goetsch in third place with 182.
Last year at the NRA Silhouette High Power Nationals, also held at Ridgway Rifle Club, Mietenkorte secured the High Power grand aggregate title with a score of 196. While his Standard Rifle score of 100 matched his 2021 effort, Mietenkorte also improved his Hunter Rifle score over last year by four points.
A challenging discipline, Silhouette High Power Rifle is shot with centerfire rifles from the standing unsupported position at steel targets at distances ranging from 200 to 500 meters (chickens at 200, pigs at 300, turkeys at 385 and rams at 500 meters). Competitors often use rifles chambered in 6 mm BR, 6.5x47 mm Lapua and similar cartridges.
High winds at this year's Silhouette High Power Nationals made this already challenging discipline a test of the shooter's ability and perseverance. Mietenkorte gave high praise to his load components for his success.
"Combining my rimfire training using SK with the unbeatable components from Lapua, Berger Bullets and Vihtavuori Powders allowed me to win the Standard Rifle National Championship for the second year in a row, my first Hunter Rifle title and the 2-Gun title," said Mietenkorte.
See the full results of the match at the Ridgway Rifle Club website. Learn more about SK Ammunition at sk-ammunition.com.