Want to beat the mid-match crash? Primed Nutrition products are here to help. Recognizing the need for better nutrition, Federal Ammunition has announced its partnership with Go Condition to create energy bars and supplements geared towards hunters and shooters.
Go Condition is a sports nutrition product developer specializing in nutritional products for people who enjoy energy-intensive outdoor activities. The company creates products to meet the specific needs of folks participating in sports such as hunting, shooting, biking, hiking and golf.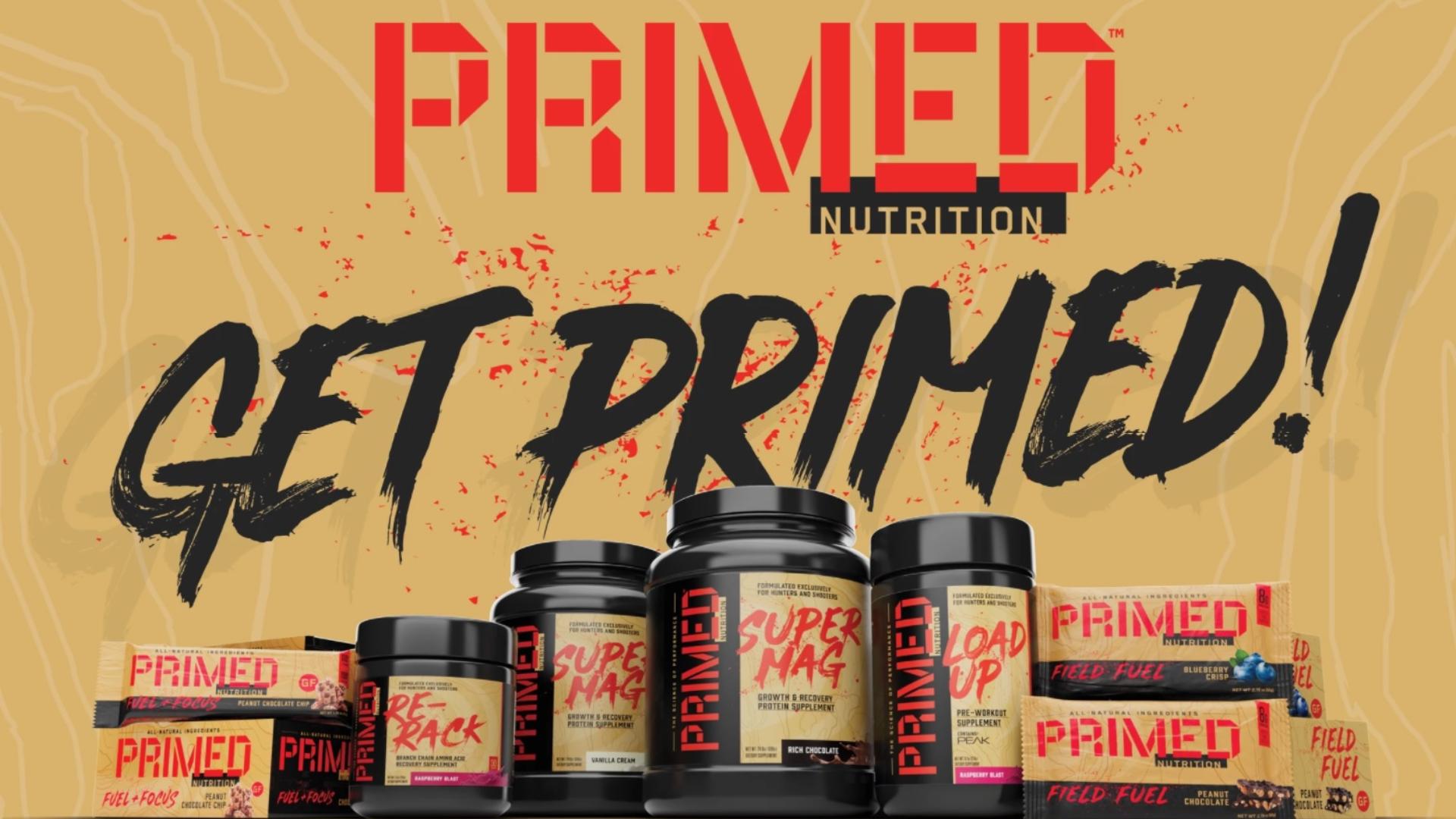 The team at Federal approached Go Condition to create bars and supplements for hunters and shooters with the exacting standards that Federal Ammunition is known for. As such, Primed Nutrition products should deliver a balance of energy and alertness without overstimulation or the dreaded jitters.
A look at the Primed Nutrition website shows multiple products and flavors available now, including a few combo deals. (Although derived from green tea, with 100 mg of caffeine, the Fuel+Focus bars may not be ideal for competitive shooters, especially at a match. Caveat emptor.—Ed.)
Field Fuel protein snack bars
Fuel+Focus caffeine (100 mg) and L-theanine energy bar
Super Mag whey protein supplement
Load-Up pre-workout supplement
Re-Rack branch chain amino acid recovery supplement
Best of Primed Bundle: Load-Up (raspberry), Super Mag (chocolate) and 22 assorted bars ($99.99)

Federal's Vice President of Marketing, Jason Nash, says the company joined forces with Go Condition to meet the sports nutrition needs of shooters.
"We partnered with the team at Go Condition to come up with a great new line of nutritional products for hunters and shooters. They are experts in what they do, and they closely worked with us to match the right product to our pursuits. Primed is formulated with the same dedication to quality, accuracy and effectiveness that we apply to the development of all of our products. As active participants in shooting sports ourselves, we know how important it is to stay awake, energetic, focused and alert when it comes time to make the shot."
Learn more about Primed Nutrition products at primednutrition.com.
---
Read more:
Want To Improve Match Performance? Start With Physical Training And Eating Better