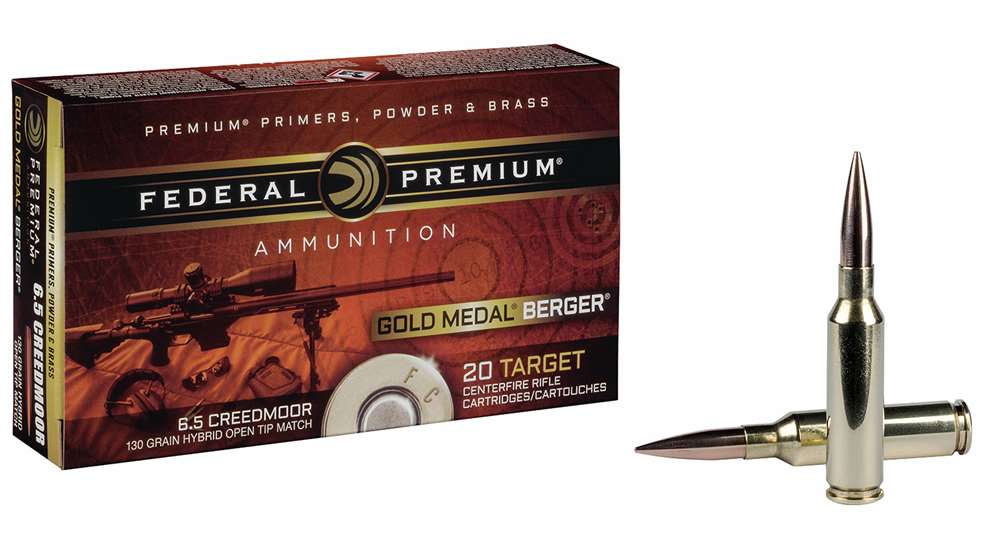 Federal Premium Ammunition recently announced Gold Medal Berger, which combines some of the most popular bullets for
precision long-range competition
with
factory ammunition
.
New Gold Medal Berger loads feature an advanced boat-tail bullet with an extremely high ballistic coefficient to provide the flattest trajectories, and less wind drift drop—all of which can contribute to the 
surgical long-range accuracy
needed for precision shooting. 
These new loads use Gold Medal match primers, Federal brass, specially formulated propellant, and additionally adhere to Federal Premium's strict specifications for accuracy, pressure and velocity.
The Berger Juggernaut OTM, Hybrid OTM or BT Target bullet design are used, depending on the caliber. Currently being delivered to dealers now: .223 Rem. 73-grain Berger BT Target for
$33
; and additionally 6.5mm Grendel 130-grain Berger Hybrid OTM, 6.5mm Creedmoor 130-grain Hybrid OTM, and .308 Win. 185-grain Berger Juggernaut OTM all retailing for
$35
.
Learn more at
www.federalpremium.com
.