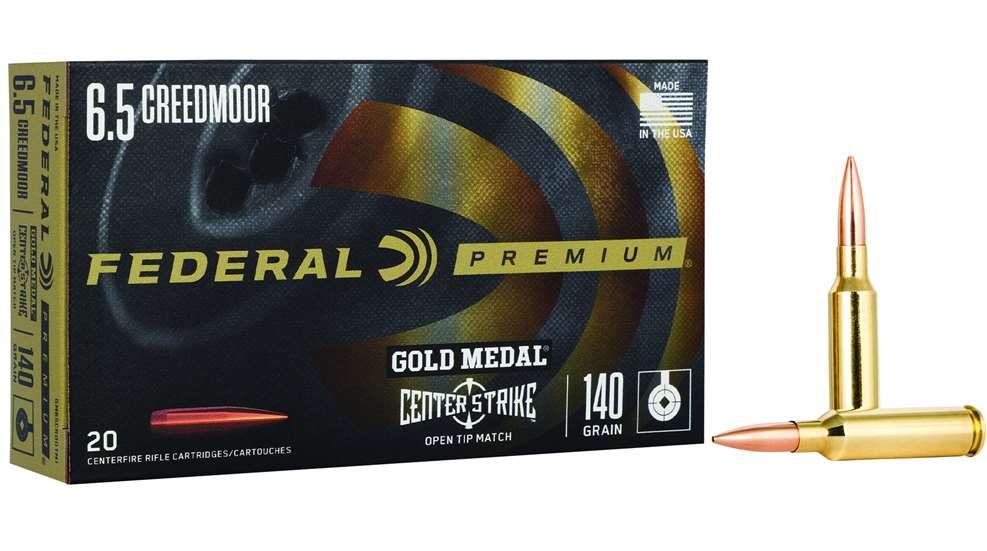 Federal Ammunition recently introduced a new product line of match-grade, centerfire rifle ammunition it calls Federal Premium Gold Medal CenterStrike.
According to Federal, "these new match-grade loads feature a proprietary open-tip match design, sleek profile and extremely tight specifications for the ultimate long-range accuracy and consistency."
In addition to the precision-built open-tip match bullet, the new Gold Medal CenterStrike match loads have a high ballistic coefficient design, and are held to Federal's tightest specs for accuracy, pressure and velocity. Plus, there are ultra-reliable Gold Medal primers and reloadable brass cases, along with specially formulated propellant.
The new 140-grain, 6.5 mm Creedmoor Gold Medal CenterStrike load is currently shipping to dealers. As for the 168-grain and 175-grain, .308 Winchester loads, both have been available since this past May. Additionally, a 77-grain, .223 Remington load is anticipated to ship to dealers soon, if not by the time you read this article.
The 175-grain, .308 Winchester load has a ballistic coefficient of 0.505, while the 168-grain, .308 Winchester one comes in at 0.450. Next, the 6.5 mm Creedmoor—with a 140-grain bullet—has a ballistic coefficient of 0.552. The 175-grain, .308 Winchester load has 2,600 f.p.s. velocity and 2,627 foot-pounds of energy from the muzzle, while the 168-grain version of the same caliber has 2,650 f.p.s. velocity and 2,619 foot-pounds of energy. Finally, the 140-grain, 6.5 mm Creedmoor Gold Medal CenterStrike load has 2,675 f.p.s. muzzle velocity and 2,224 foot-pounds of energy from the muzzle.
"The new CenterStike product line continues the tradition of Gold Medal standards delivering industry-leading accuracy in factory-loaded ammunition," Federal Centerfire Rifle Ammunition Product Line Manager Eric Miller said about the new offering. "CenterStrike features a new Open Tip Match bullet that will allow us to expand our Gold Medal product lineup with more options and is ideal for any target shooter looking for long-range accuracy and consistent performance."
As mentioned, Federal's New Gold Medal CenterStrike centerfire match loads are available in .308 Winchester, 6.5 mm Creedmoor and the forthcoming .223 Remington. All three centerfire rifle loads come in 20-round boxes with MSRP ranging from $36.99 to $47.99.
FEDERAL ACTION SHOTGUN
Another ammo offering from Federal you don't want to miss is the company's new Action Shotgun 12-gauge load. Designed for multigun competitors, Action Shotgun's 1⅛-ounce payload of high-quality No. 7.5 lead pellets leaves the muzzle at 1,235 f.p.s., a velocity with the power to knock down targets, along with the shootability to run through an action-shooting course with both speed and precision.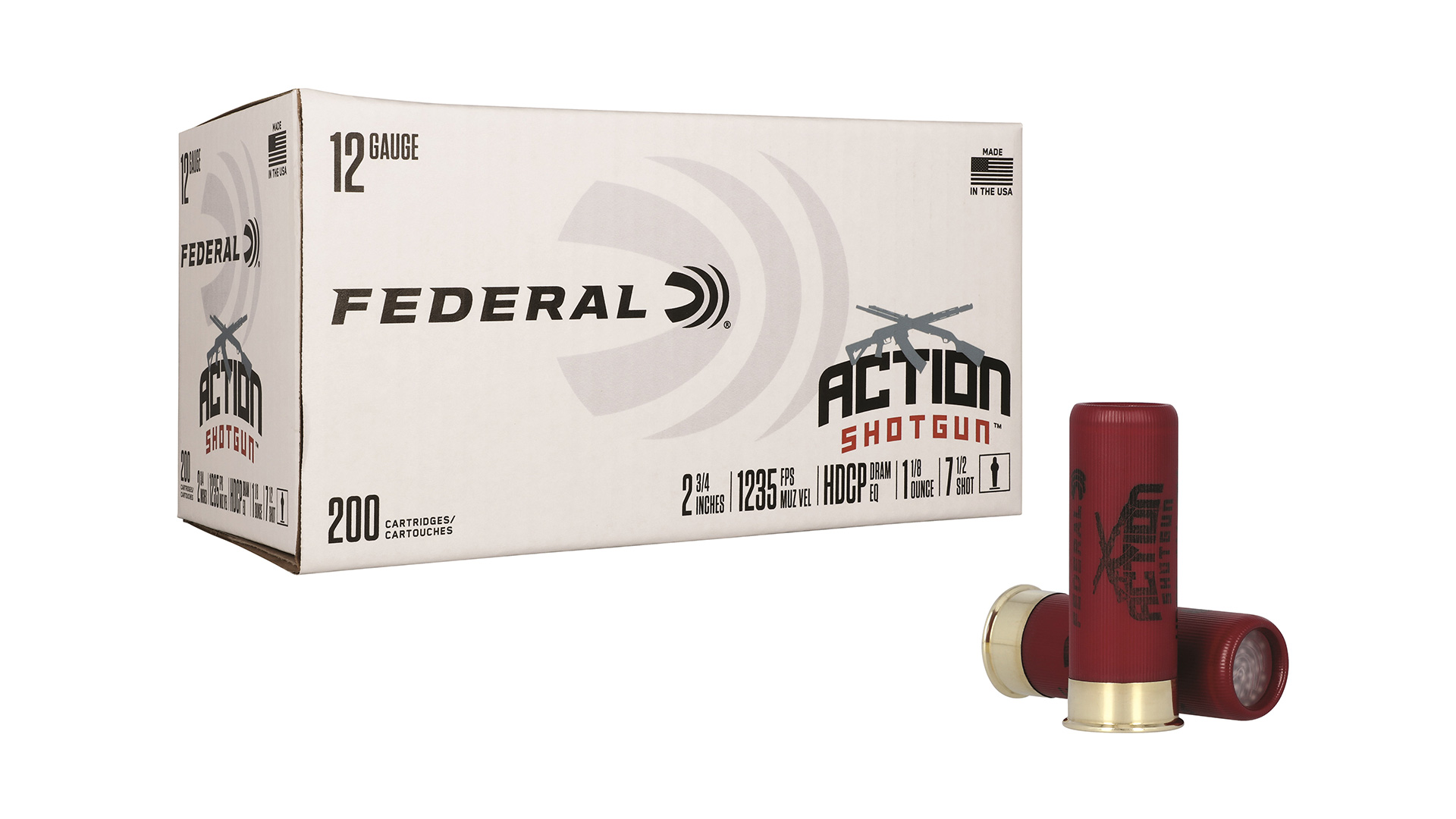 Action Shotgun also features an overshot card and roll crimp to add strength and rigidity to the mouth of the shell. This allows for improved cycling in both tube-fed and magazine-fed shotguns. In addition, the shell cup is made of brass-plated steel for reliable feeding and extraction.
For more information about Federal Gold Medal CenterStrike and Federal Action Shotgun, visit federalpremium.com.