Fiocchi recently announced the appointment of shooting industry veteran David Blenker as president and CEO of its North American operations. He will replace Anthony Acitelli, who is retiring after three-and-a-half years in this role.
An experienced corporate leader and a decades-long veteran of the shooting industry, Blenker guided two greenfield projects over the past five years—the new Taurus USA, and the new A-1 Industries manufacturing facilities, both located in Bainbridge, Georgia.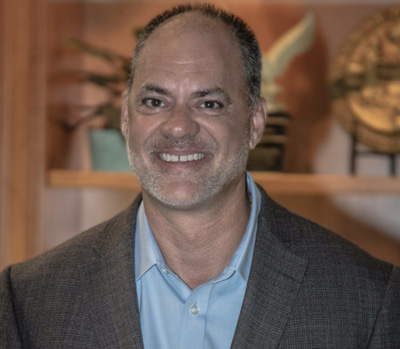 More about Blenker's involvement in the shooting industry: He is a past member of the NSSF Board of Governors, as well as the Sporting Arms and Ammunition Manufacturers' Institute and South Florida Council of Boy Scouts of America boards, and currently holds a board seat on the Youth Shooting Sports Alliance. Here, Blenker exercises his passionate advocacy for the grassroots growth of shooting sports—an endeavor that aligns with Fiocchi's ongoing support of the Scholastic Clay Target Program. Blenker is also an avid hunter and competitive shooter.
In his new role as President and CEO of Fiocchi USA, Blenker will guide several major initiatives for the company—notably the expansion of Fiocchi of America, including the new primer manufacturing facility in Arkansas—and continuing Fiocchi's commitment to sustainable technology implementation throughout the product lines.
"I am truly excited to work with such a legendary brand as Fiocchi and to work alongside the dedicated employees who have helped the company make such large strides over the last few years," Blenker said. "With its increasing manufacturing capabilities and a growing footprint in North America, I look forward to this new chapter in Fiocchi's nearly 150-year history. I must also thank outgoing CEO Anthony Acitelli for his outstanding stewardship of the brand and for bringing Fiocchi's North American operations to this point."
Outgoing President and CEO Anthony Acitelli joined Fiocchi in 2019. During his tenure, Acitelli spearheaded the company's successful ISO certification effort and oversaw the groundbreaking of the new primer facility in Port of Little Rock, Arkansas. A successive rollout of new product lines and several marketing initiatives were also guided by Acitelli.
"I have thoroughly enjoyed my time leading the Fiocchi North American team," Acitelli said. "There is no greater reward than to see the hard work of so many people come to fruition and to set the stage for a company's next step toward a promising tomorrow. I am looking forward to retirement and am pleased to leave the company in good hands as David brings to bear the kind of experience, integrity and long view that will serve Fiocchi well into the future."
Learn more about Fiocchi Ammunition at fiocchiusa.com.