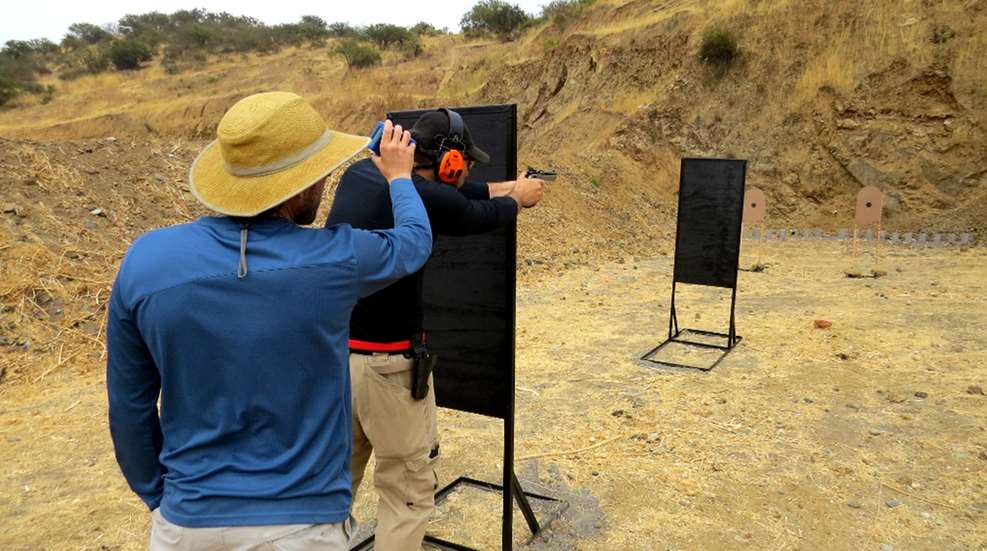 Chilean action pistol shooter Fabian MacNamara shared with me the story of how he and his club learned about NRA Action Pistol. The Aguilas del Maipo Shooting Club is located in El Monte, near Santiago, Chile.

JP: How did you first learn about NRA Action Pistol?

Fabian MacNamara: Well, let me tell you a little bit about our club. We shoot mainly action pistol, because we love to shoot fast at challenging targets. To us, NRA is such an important organization, but we felt since there is over 10,000 kilometers between us, we would not register on the organization's radar screen.

In 2011, I met some friendly competitors in Greece that were part of a European Team. They showed me the Bianchi Cup on their cell phones, and explained the rules and equipment. After that trip, I watched videos online about the Bianchi Cup. One day at the club, we decided to contact the NRA seeking authorization to shoot sanctioned matches in Chile.

One day, I received a response from the NRA Pistol Program Coordinator, Damien Orsinger. He advised me of a guide explaining the rules of the sport. Excited, I printed the guide and took it to my range for my buddies to see. After reading it, we decided it was neither difficult nor expensive to run an action pistol match and Damien was kind enough to answer a few questions we had via email. Additionally, the hand book was an excellent guide to starting an action pistol match, even for the members of our club where English is a second language.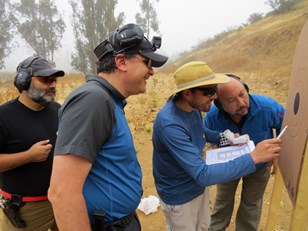 The only problem we encountered was getting the official targets down to Chile. Shipping was $1,000 for 100 targets. So, instead I traveled to California in November 2015 for the SCSA World Shoot and returned with boxes full of targets—as checked luggage.

Unfortunately, ammunition in Chile is also extremely expensive. For example, it's $35 a box for 9 mm and $50 for a box of .40 S&W. However, 22 LR is about $8, so many people choose to shoot .22 LR. This will be a great opportunity for people here to compete without the high cost of shooting bigger calibers.

This year, our club plans on shooting a total of four NRA Action Pistol matches so we can prepare ourselves for an even bigger event next year.

Email Fabian at [email protected] if you are interested in competing at any of the NRA Action Pistol tournaments this year in Chile. He told me there is, "Great wine, beef, skiing, fly fishing, and best of all—a great shooting environment in Chile!"