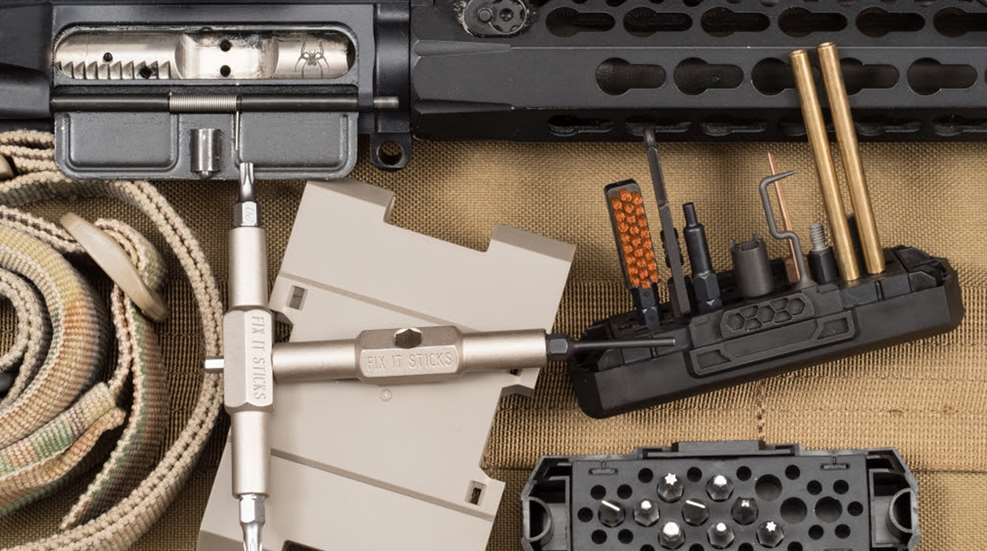 Shooting competitions continue to gain in popularity, and SHOT Show 2018 saw manufacturers bring out new gear to satisfy the itch and fill the niche. Here's a rundown of new gear you might find useful.

Frangible BBs?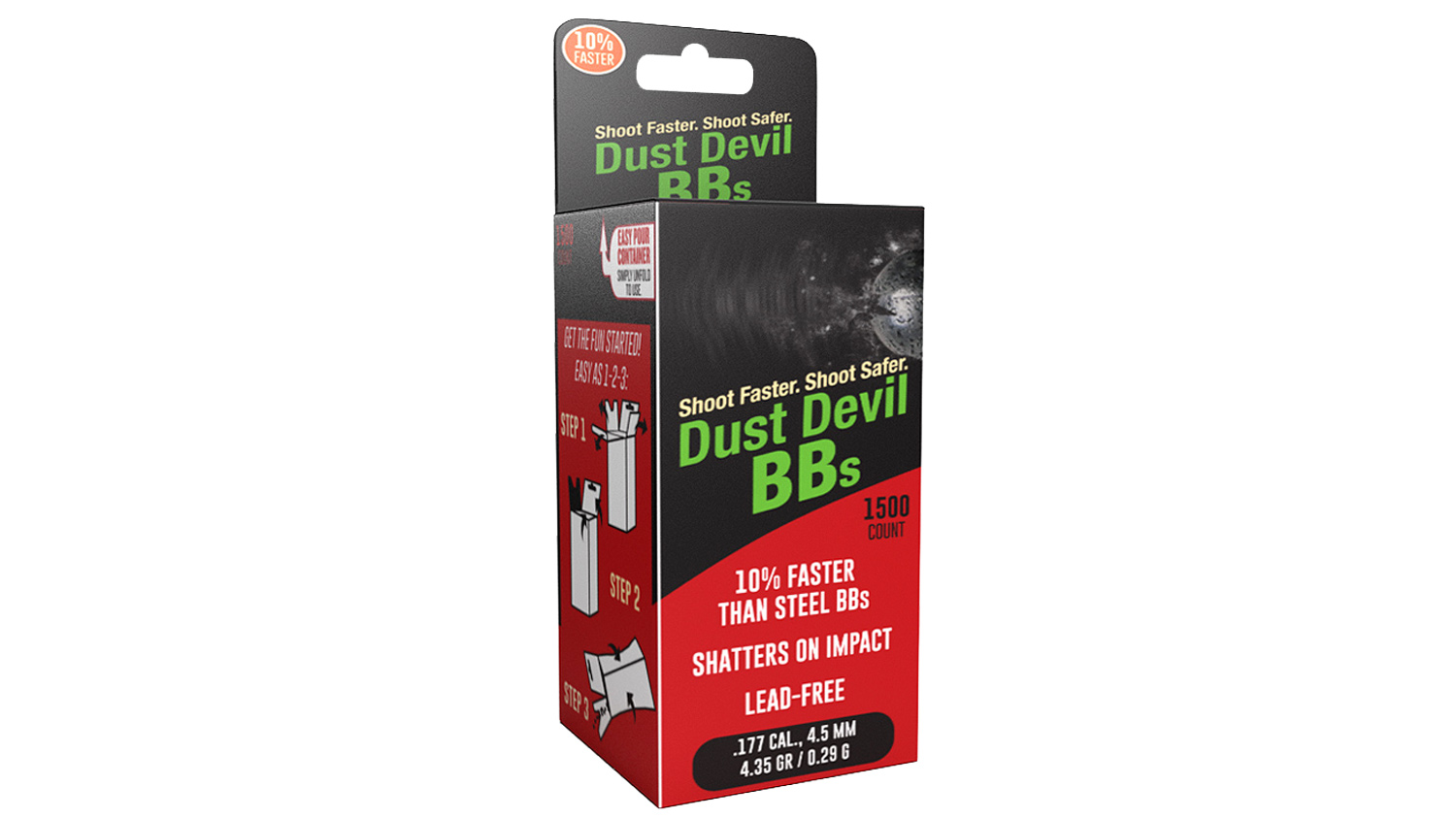 BB guns are an inexpensive route for introducing youngsters to the shooting sports, and now, "You'll put your eye out!" is no longer a viable excuse for Mom to argue against a BB gun for Junior. Beginning this month, Air Venturi will have available Dust Devil BBs—frangible projectiles that turn to dust on impact with a hard surface to preclude ricochets. Dust Devil .177 cal. BBs open the door to safe training and target practice nearly anywhere indoors. The maker says the proprietary blend of special lighter alloys give Dust Devil BBs about 10 percent more velocity than traditional steel BBs, and they contain no lead.


---
Fix It Sticks
If you've never had to quickly fix a rifle malfunction during a match, then you just haven't been competing long enough yet. Many competitors have cobbled together some kind of tool kit to take to the range and firing line, and now we can toss most of it back in the tool box. Fix It Sticks is a pocket-size kit of AR-15 essential tools that takes up little space in our shooting stool or range bag.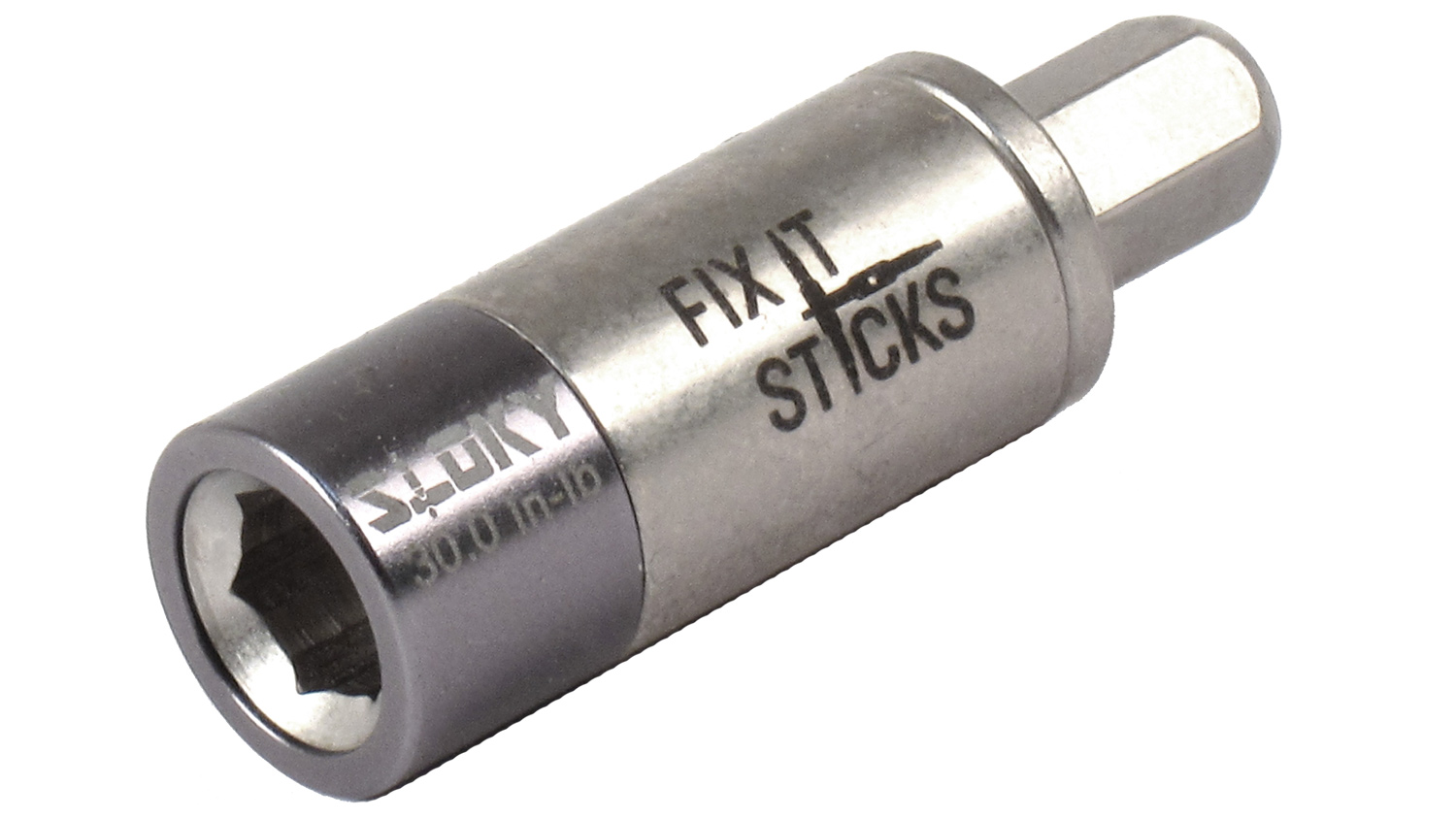 The Sticks themselves are a pair of identical metal shafts that accept ¼ inch drive tool bits that when assembled form a T-handle. What makes it AR-specific is the addition of a few ¼ inch drive tools peculiar to the AR platform. The kit includes two Fix It Sticks, a dozen assorted ¼ inch drive bits, BCG scraper, bronze scraper, castle nut wrench, A2 front sight adjustment bit, metal and plastic pin punches, cleaning brush, metal pick, a set of 8-32 threaded brass cleaning rods and either a soft or hard carrying case. Also available are super handy ¼ inch drive torque limiters, (think: scope mounts, rings, and receiver screws) that fit not just the Fix It Sticks, but any ¼ inch drive wrench. The AR-15 kit with a hard case costs $65. A dozen available torque limiters run the gamut from 10 to 69 inch-pounds and will cost $40 each.


---
Sierra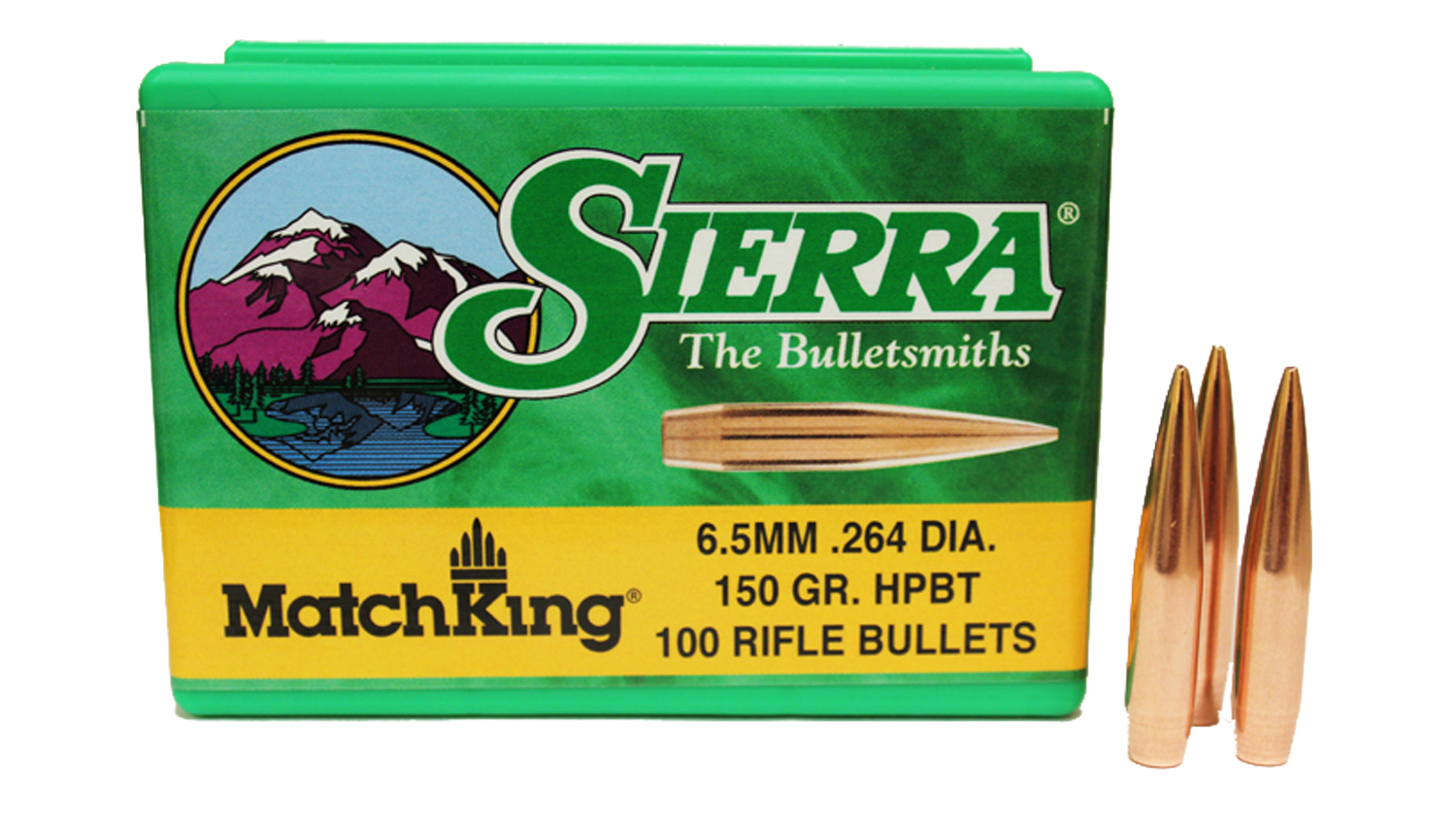 Handloaders have long known that the meplats (tips) of even match quality bullets have tiny inconsistencies in overall length as a result of drawing the jackets upward during manufacture. This can cause inconsistent seating depth, and also negatively affect the bullet's flight. There have been a number of tools on the market for trimming or "pointing" these meplats, but the new and improved 6.5mm 150-grain HPBT MatchKing from Sierra renders these tools unnecessary, as it goes through a final "pointing" operation to produce desirable, consistent meplats. A further improvement is a 1.5-degree angle where the bullet ogive meets the bearing surface; this more closely matches the throat angle of many match grade rifle chambers. Sierra says the BC of this bullet above 1760 fps is .713—most impressive.

There are other new MatchKing offerings as well, in centerfire competition's favorite calibers of .223 Rem., 6.5mm and .308. By the numbers, those are a .224 inch 95-grain, a 6.5mm Tipped MatchKing (TMK) and 200-grain and 230-grain .308 Win. bullets. Prices vary per quantity and caliber, of course. For example, a 100-count box of the improved 6.5mm 150-grain MatchKings has an MSRP of $52.


---
Creedmoor Sports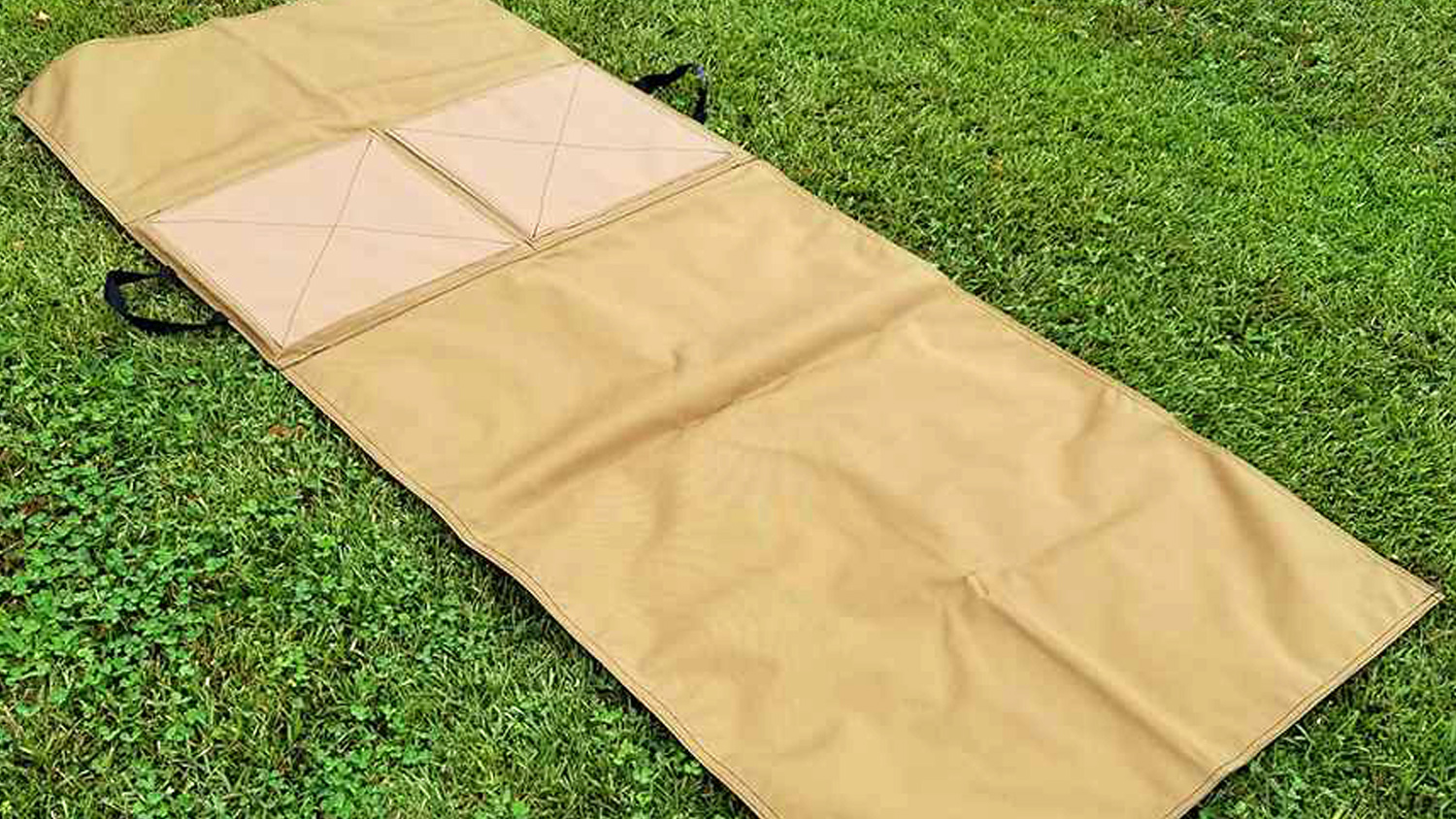 There's no reason why after 39 years of offering competitors stuff we really need, that Creedmoor Sports can't pretty things up a bit while improving a basic product—the shooting mat. Their new-for-2018 Bench and Field Shooting Mat comes in colors perhaps unexpected on a firing line, and unlike traditional mats that roll up—this one folds into a 1.5 inch-thick package measuring 17 x 15.5 inches. For our elbows, they've added an apparently competition legal ½ inch layer of foam padding in a 30 x 16 inches area covered with non-slip rubber. The folding feature makes the mat more amenable to supporting Bench Resters' elbows in cushy fashion too. And, its garden-hose washable to boot. Available in 31 different colors and camo patterns from Alabama Red to Pink Cordura to Burgundy Leather, we can expect the high power shooting line to look rather like Mardi Gras in the coming year. MSRP $70.


---
Hornady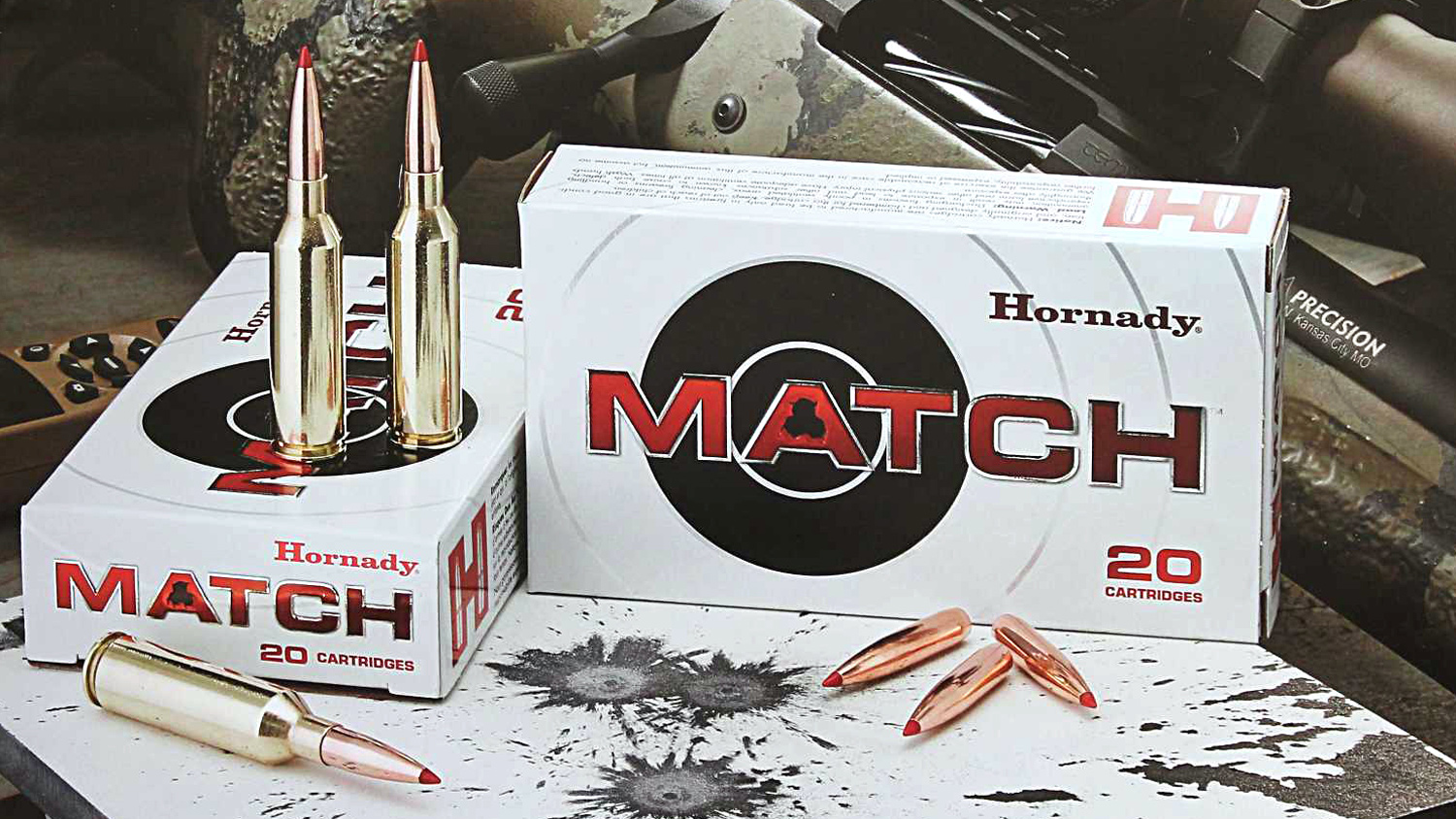 This year, Hornady's biggest contribution to long range marksmanship since the 6.5 Creedmoor is, well, another 6.5mm the company calls the "big brother to the 6.5 Creedmoor." Hornady's new 6.5 PRC (Precision Rifle Cartridge) launches a 147-grain ELD Match bullet at 2,910 fps, fits in a short or medium action and utilizes what Americans consider a standard bolt face of .532 inch (for the .473 inch case head diameters of .30-06, .308 Win., 6.5 Creedmoor and the plethora of so-based cartridges and others of similar size). The ELD Match bullet boasts a G1 BC of .607 (G7 of .351), and in an interesting stretching of physics (or definitions of "high," "low," and "reasonable") Hornady says the factory ammo's moderate powder charges produce high velocity, low recoil and reasonable barrel life. A Precision Hunting version with a 143-grain ELD-X bullet is also available.

Remember when the CMP handed out Hornady M1 Garand Match ammo at sanctioned matches a decade or so ago? If you were one of those shooters who left that fine brass on the line for me to pick up and reload, thank you—I've got so much from all those John C. Garand Matches I'll never have to buy .30-06 brass again. For everyone else, however, Hornady is now turning out quality .30-06 brass for handloading, as well as a few other calibers of interest to competitors. Hornady claims tight wall concentricity and thickness, and consistent weight and volume—the major features we look for in match grade brass—for the dozen or so new cases they showed at SHOT. Those new cases include 6mm Creedmoor, .338 Norma Magnum and, of course, Hornady's new 6.5 PRC. For Vintage Military Rifle competitors, Hornady now offers 30-40 Krag brass. Prices vary per quantity and caliber; the 30-40 flavor runs about $39 for 50, or about 80¢ apiece.