by
Evan Brune, Associate Editor, Shooting Illustrated
posted on August 20, 2019
Support NRA Shooting Sports USA
DONATE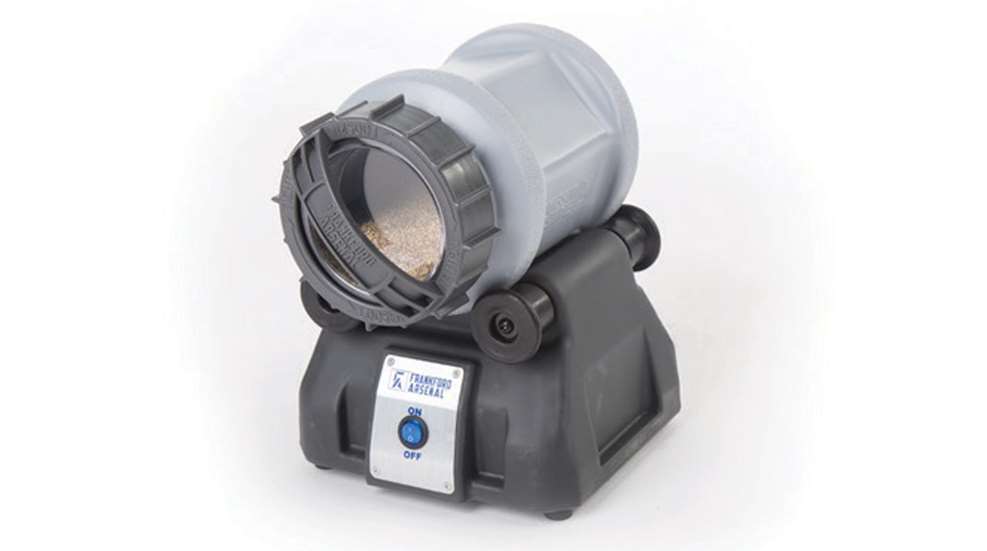 All that fired brass you picked up at the range isn't going to clean itself. While the Hornady Lock 'N' Load kit in my previous article provides every tool you need to load factory-new brass, it doesn't include anything to clean and prep fired cartridges for reloading. For this, I turned to the Frankford Arsenal Rotary Case Tumbler Lite (MSRP: $99.99).
I'm a fan of black-powder cartridges, which means there's an incredible amount of fouling left over in cartridge cases like the 577/450 Martini-Henry or the .577 Snider. To ensure that these hard-to-find cases are preserved for future reloading, it's critical to have a cleaning tool that can completely scour the inside and outside of these cases of all the carbon fouling and residual lubrication.
The Frankford Arsenal Rotary Case Tumbler Lite provides plenty of space to tumble all the brass you need to clean, with a capacity of 300 pieces of .223 Rem.brass. Each tumbler comes with five pounds of stainless-steel media pins, as well as the company's Brass Cleaning Concentrated Solution. Most cases can be cleaned without the use of the tumbling pins, but the use of the pins combined with the cleaning solution ensures that the insides of each case and all primer pockets are thoroughly cleared of debris and fouling.
---
See more:
What's The Best Way To Clean Brass?