by
Evan Brune, Associate Editor, Shooting Illustrated
posted on August 15, 2019
Support NRA Shooting Sports USA
DONATE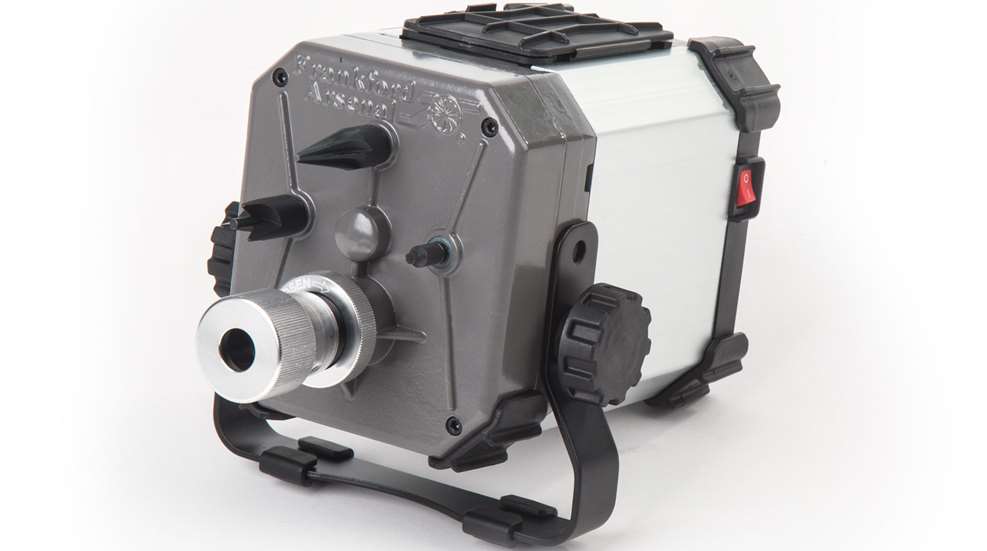 Though the Hornady Classic Kit featured in this article provides pretty much every tool needed to start reloading, there's one critical element missing that'll keep your reloaded brass running: a case trimmer. One of the gold standards in the reloading world is this combination case trim and prep tool also developed by Frankford, designed to be a one-stop preparation tool for all your fired cases. As rifle brass is fired, it flows and lengthens, requiring trimming to bring case overall length down.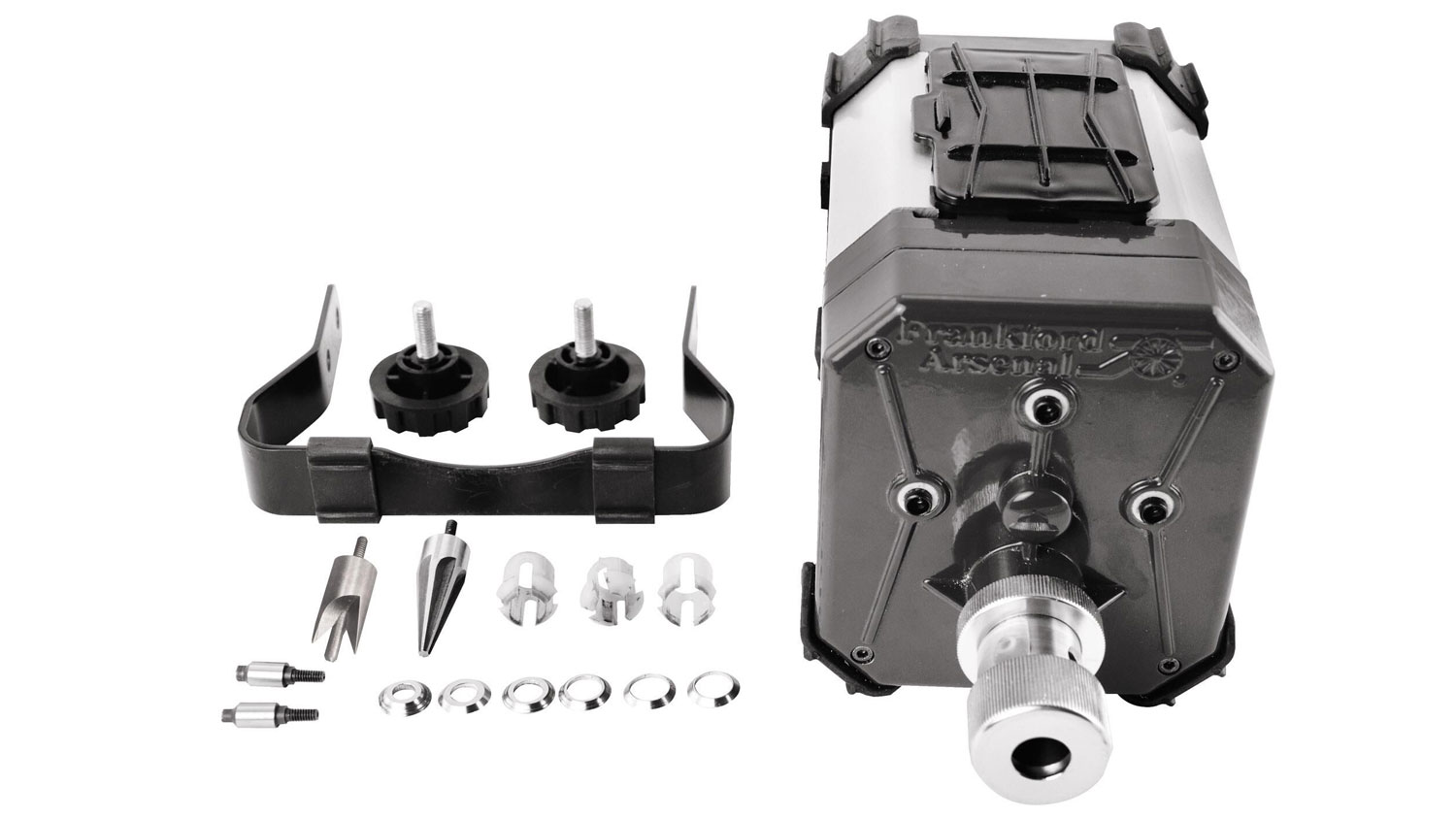 This Frankford Arsenal tool (MSRP: $209.99) uses a specially designed adjustable collet and bushing system that indexes on the case shoulder. The tool can be set to trim cases exactly to desired overall length, and the tool includes three collets and five bushings that allow handloaders to trim cases in sizes ranging from .17 Rem. to .460 Weatherby.
Once the case is trimmed to the exact overall length required, the center also allows for the prepping of brass, with a chamfering tool that eliminates burrs on the inside of the case neck to allow for easier loading with zero damage to bullet jackets. The Prep Center also includes cleaning tools for large and small primer pockets. One thing to note is that this case trimmer will not work on straight-walled cartridges, as it requires a shoulder for indexing.
Lead photo by Peter Fountain.
---
See more:
Power Trimmers for Rifle Brass