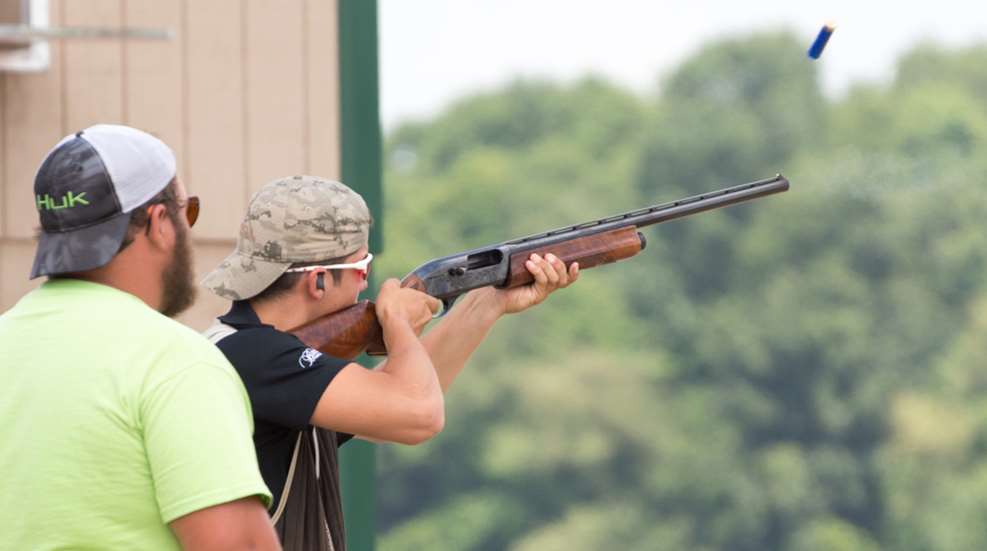 The Scholastic Shooting Sports Foundation (SSSF) National Team Championships began July 9 at the Cardinal Shooting Center in Marengo, OH. Consisting of the Scholastic Clay Target Program (SCTP) and Scholastic Action Shooting Program (SASP) Nationals, approximately 2,600 competitors from throughout the country are in attendance. With all the coaches, parents, grandparents, siblings, and other spectators—plus all the competitors, it is estimated that nearly 10,000 people are at the Cardinal Center for championship week.

SCTP participants compete in skeet, sporting clays and trap, as well as other popular shotgun events such as handicap trap, doubles trap, and doubles skeet. The SASP shooters compete in speed shooting events utilizing steel targets, similar to USPSA or Steel Challenge. Additionally, there are also SASP rifle events. Both championships are the culmination of the scholastic shooting season for each.

Ben Berka, president and executive director of SSSF said, "We are thrilled to be at such an accommodating range for the 2016 National Team Championships. The Cardinal Center did a tremendous job in supporting our event and adding additional infrastructure to make it all happen."

The Cardinal Center is well-equipped for the large crowds with a campground, full-hookup RV park, cabins, a restaurant, and even a hospital on site. Additionally, plenty of big name vendors such as CZ and Kriegoff are available to provide services and sell merchandise. "Disneyland" for competitive shooters is an accurate description of the facility.

Rick Leach, SSSF's director of development for action shooting is wearing dual hats this year, as both a match director and a dad. When I visited the action pistol bays he told me with a big grin, "My daughter is competing in eight championship events this year, in both shotgun and action shooting."

He added, "She has been having a blast and is already talking about next year."

The National Rifle Association is a Founding Partner of the SSSF National Championships.