Olympic gold medalist Ginny Thrasher is one of West Virginia University's (WVU) nominees for the 2019 NCAA Woman of the Year award.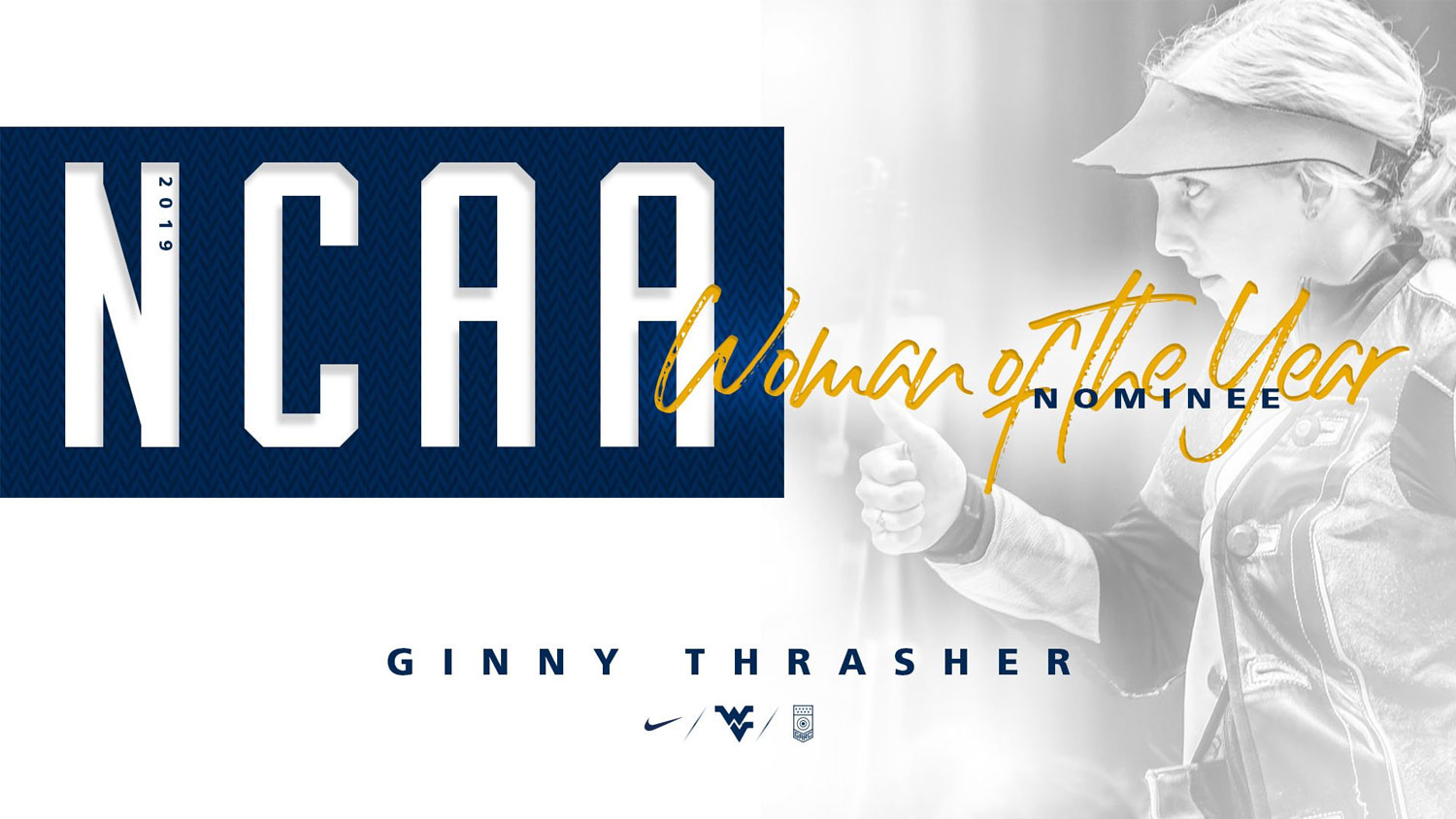 Thrasher is a native of Springfield, VA, and a graduate of West Springfield High School. She capped a brilliant four-year WVU career with three All-American first team honors, and 12 All-American nods in total. Thrasher was also named the 2019 Great America Rifle Conference (GARC) Shooter of the Year and Outstanding Senior. Additionally, she finished in fifth place for smallbore at the 2019 NCAA Rifle Championships, while leading the WVU rifle team to a runner-up finish. The WVU rifle team won a 10th consecutive GARC Championships title and sixth consecutive conference regular-season title—finishing the year ranked No. 2 nationally.
She graduated this past May with a degree in biomedical engineering. A 2018 Rhodes Scholarship finalist, she was named to the 2019 WVU Order of Augusta and was tabbed a 2019 WVU Outstanding Senior. She was named to the Academic All-Big 12 At-Large First Team and the Collegiate Rifle Coaches' Association (CRCA) All-Academic Team. She also was a member of the President's and Dean's Lists, as well as the Big 12 Commissioner's Honor Roll and the Garrett Ford Academic Honor Roll.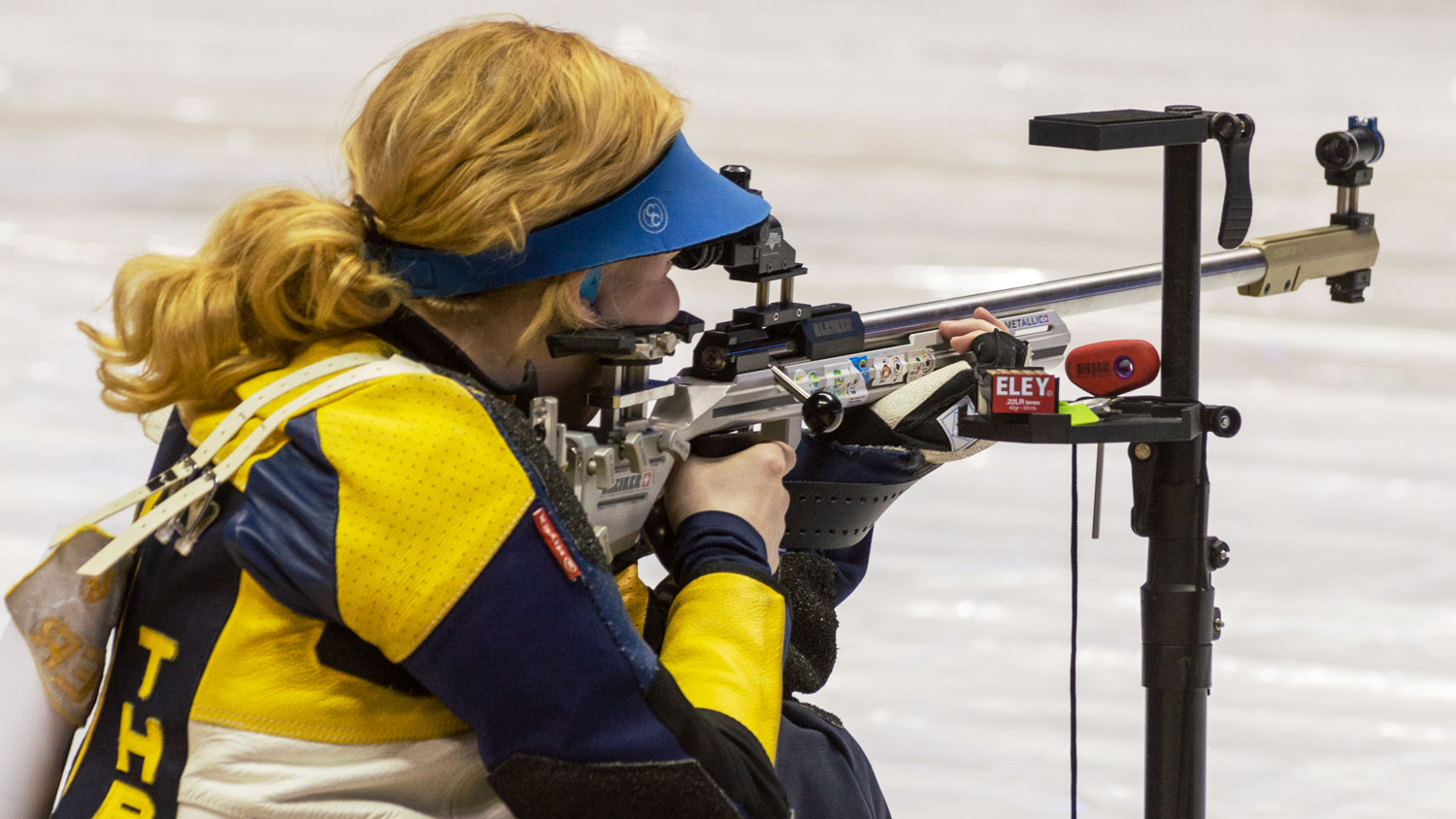 Established in 1991, the NCAA Woman of the Year award recognizes graduating female college athletes who have distinguished themselves in academics, athletics, service and leadership throughout their collegiate careers. The nominees are drawn from 23 different sports across all three NCAA divisions—including 262 from Division I, 131 from Division II and 192 from Division III. Conferences may select up to two nominees each. Subsequently, the Woman of the Year selection committee, which is made up of representatives from the NCAA membership, will choose the top 30 honorees—10 from each division. Thrasher is but one of the 585 total nominees.
The selection committee then determines the top three honorees from each division from the top 30 and announce the nine finalists in September. The top 30 honorees will be celebrated and the 2019 NCAA Woman of the Year will be named at the annual award ceremony on October 20 in Indianapolis, IN.
Story and second photo courtesy of WVU Athletic Communications.
Lead photo of Ginny Thrasher at the 2019 NCAA Rifle Championships by John Parker.
---
See more: