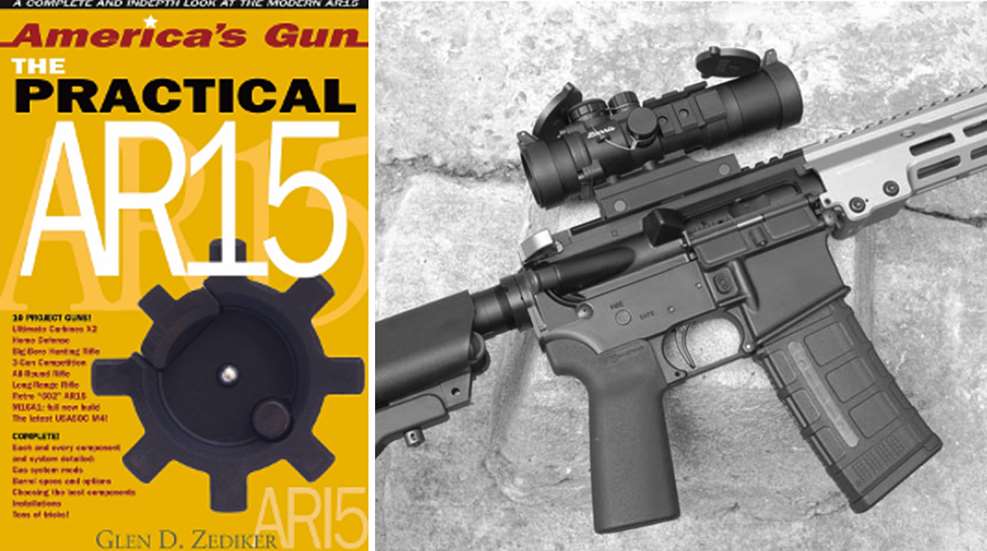 America's Gun:
The Practical AR15
By Glen Zediker
378 pp. Zediker Publishing. $36.95
With the meteoric rise in popularity of the modular AR15 platform, there's no shortage of new shooters with questions about the cool-looking rifle they just purchased. Author and high power rifle expert
Glen Zediker
aims to bring concise, relevant AR15 information in one place for new AR15 enthusiasts in his latest book
—
America's Gun: The Practical AR15.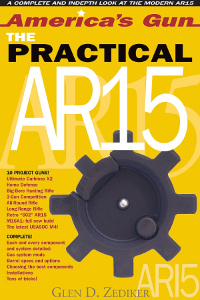 Forty-five years in the making,
America's Gun: The Practical AR15
is Zediker's fourth book on AR15s. While keeping the focus on solid advice and insight, this particular book deviates from his previous ones that placed emphasis on precision target rifles suitable for competition. Instead, for this book Zediker delivers what he succinctly describes as, "the AR15 book for the
MOST
of us."
Beginning with the history of the rifle, Zediker includes 35 sections that provide a comprehensive look at all the different AR15 systems and components over a whopping 378 jam-packed pages
.
 Additionally, for DIY types there's 10 detailed AR15 project builds, with tips on correct installation of components and, most importantly
—
how to avoid common pitfalls.
Most intriguing is the section where Zediker thoroughly examines popular cartridge alternatives to the .223 Rem./5.56mm for AR15s. There's also detailed information on how the choice of caliber influences the function of the AR15 action and magazine. Since this is a Glen Zediker book, there's also detailed tips for
handloaders
.
You can purchase a copy of this new book today, by either calling 1-662-473-6107 or by visiting
www.BuyZedikerBooks.com
. Also, be on the lookout for a detailed review of 
America's

 

Gun: The Practical AR15
in a future issue of 
Shooting Sports USA.
---
A sampling of SSUSA articles written by Glen Zediker: