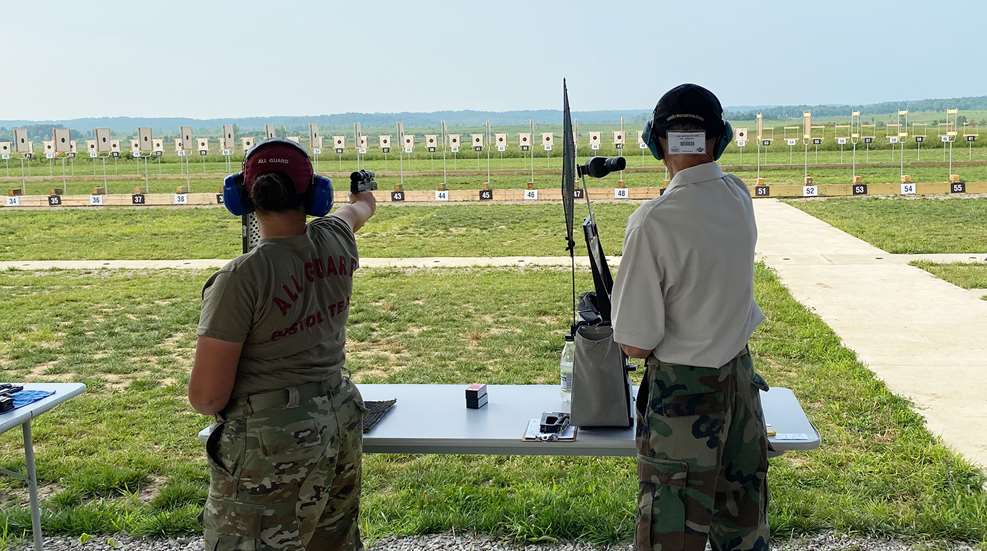 Firing the loaded semi-automatic pistol involves essentially the same procedure whether the gun used is a double-action or single-action type. The pistol is grasped in the firing hand (or in both hands, if a two-hand hold is used). With the pistol pointed in a safe direction and the trigger finger outside the trigger guard, alongside the frame, the gun's decocker or manual safety is moved to the "fire" position, usually by the thumb of the firing hand. With some firearms, however, left-handed shooters will have to operate these controls with the fingers of the non-firing hand.
The pistol is then aligned with the target. At this time, the trigger finger may enter the trigger guard and contact the trigger, and the sequence of events that culminate in firing a shot can begin.


Upon firing the first shot, the shooter may continue to fire a number of shots or may elect to lower the pistol. Alternatively, the shooter may put the loaded pistol on the shooting bench. If the gun is simply lowered, and another shot is to be immediately fired, there is no need to engage the decocker or safety. On the other hand, a loaded pistol placed on a bench should, at the very least, have the decocker or safety put into the "safe" condition. Also, if the pistol is put on the shooting bench and the shooter intends to walk away from it for a moment for any reason, the pistol should be fully unloaded and left on the bench with the slide locked open and the magazine removed.
Decocking
Safely lowering the cocked hammer of a semi-automatic pistol with a decocking mechanism usually involves nothing more than activating the decocking lever. With pistols lacking this mechanism, such as single-action semi-automatics, a different procedure must be employed.
First, with the trigger finger outside the trigger guard, alongside the frame, the support-hand thumb is placed between the cocked hammer and the slide, and the firing-hand thumb placed on the hammer spur. The trigger may then be pulled, and the firing-hand thumb used to ease the hammer down, with the support-hand thumb preventing the hammer from slipping and hitting the firing pin. At this point, the trigger finger should be removed from the trigger and placed outside the trigger guard, along the frame. The support-hand thumb is removed when contacted by the hammer, and the firing-hand thumb eases the hammer the rest of the way down.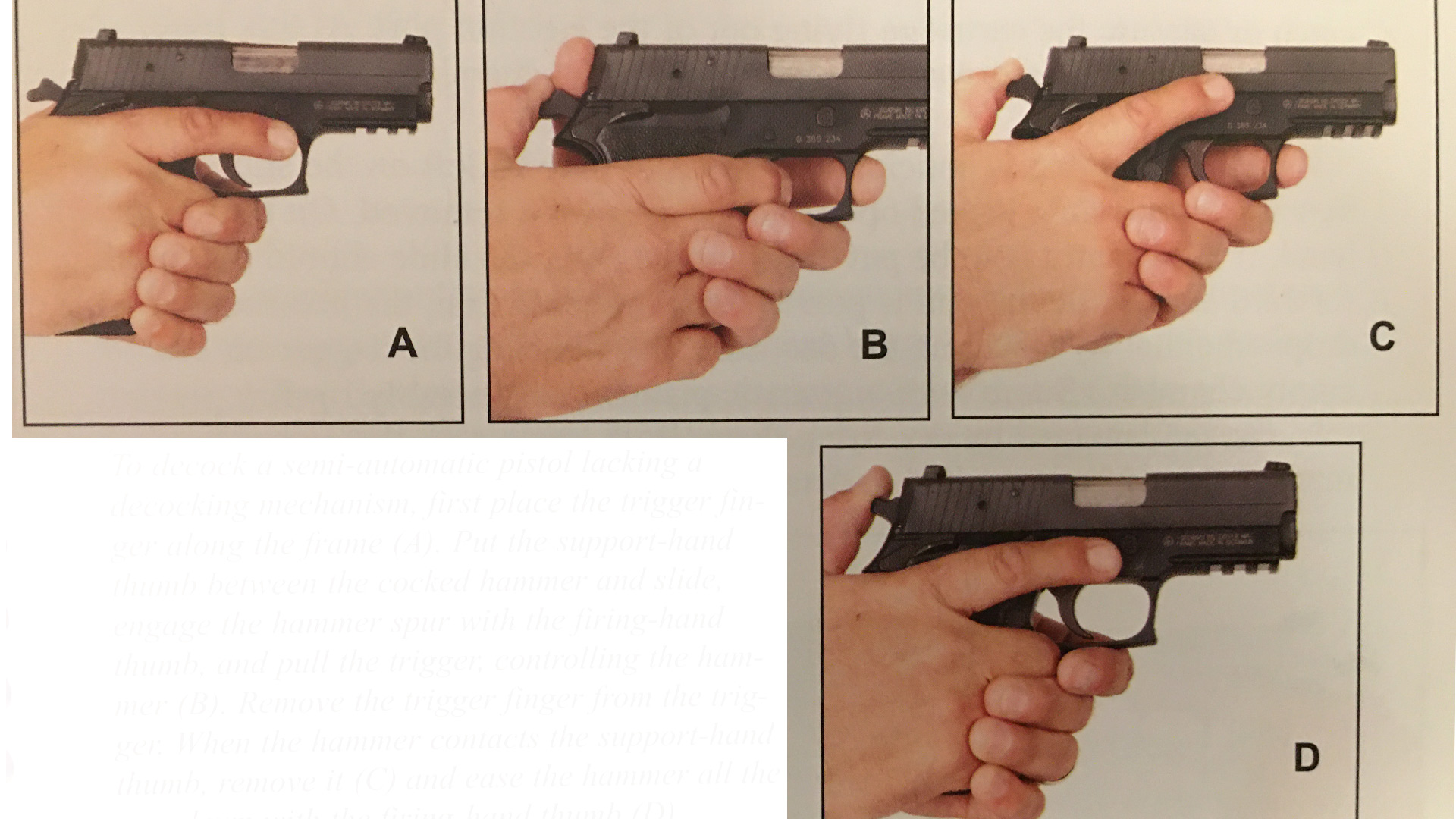 ---
Read more:
Handgun Operation: Loading Semi-Automatic Pistols