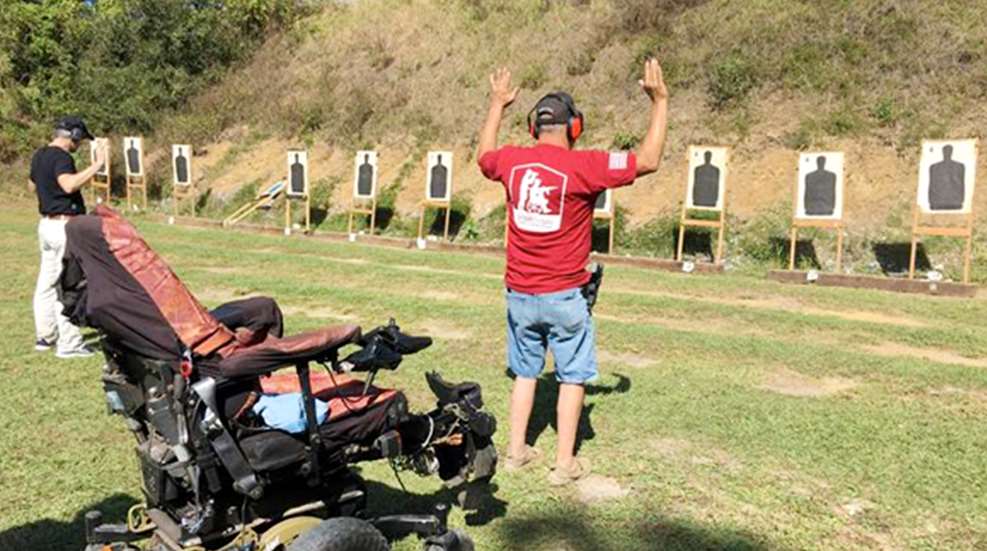 Honored American Veterans Afield's (HAVA) goal is to help disabled veterans through outdoor sports activities. The organization's "Learn to Shoot Again" (LTSA) division is expanding their shooter training series for the state of Florida. They are reaching out to Florida's disabled veteran community. The goal: become a learning platform for innovative training techniques through LTSA. LTSA was active in 10 states this year.

The pilot session for the new shooter training series was earlier this month. Held at the Dade City Rod and Gun Club, it featured pistol shooting in an array of matches. Also helping out was the International Institute of Orthotics and Prosthetics. Several students worked for over a year to compete safely with their unique challenges.

Two students stood out for their progress in overcoming tremendous handicaps. One quadriplegic participant had before learned to walk using a walker. Now, with shooting as motivation, he can walk short distances unassisted. Even more impressive, he can stand-alone while he is shooting. The gentleman is in the photograph at the top of this article.

Another student lost the use of his right hand in a combat injury. He improved his left hand shooting while adapting his grip to use his right hand for support. LTSA expects to train over 400 severely injured veterans in 2018.



HAVA is a 501(c)3 formed by companies in the shooting and outdoor industry to assist disabled veterans. They do this through guided hunts, shooting events and other fun outdoor activities. Some companies involved are: Smith & Wesson, NSSF, SIG Sauer, Academi, Arnold Defense, Vista Outdoors/Federal Ammunition, Crimson Trace, FMG Publications, GLOCK, Hornady, Leapers/UTG, Leupold, Mossberg, National Association of Sporting Goods Wholesalers, Proof Research, Rossi, Ruger, SureFire, Taurus, XS Sights and Yamaha Outdoors.

To learn more about HAVA, go to: www.honoredveterans.org