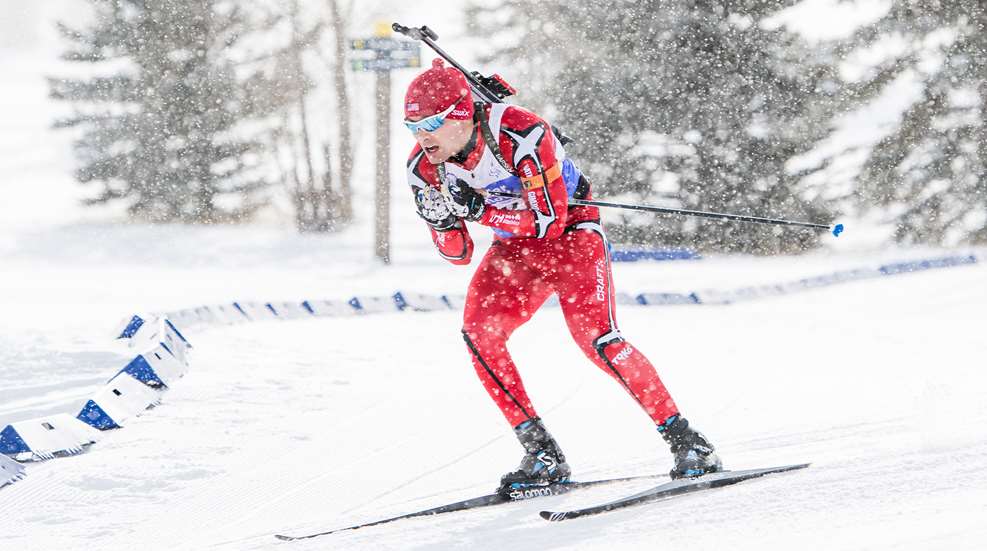 A military-inspired Olympic event that combines cross-country skiing and target shooting, biathlon is among the most grueling of all sports. Take our 10-question quiz to find out just how much you know about biathlon.
True or false? Biathlon is a combination of cross-country skiing and pistol shooting.
What year was the first World Biathlon Championship held?

1920
1938
1955
1958
True or false? A precursor sport to biathlon called "military patrol" was a competitive event at the 1924 Chamonix Winter Olympic Games.
What year did the biathlon make its official Winter Olympics debut?

1928 St. Moritz
1932 Lake Placid
1960 Squaw Valley
1964 Innsbruck
Biathlon steel plate targets are placed at what distance?

20 meters
25 meters
40 meters
50 meters
Each biathlon prone target is ____ in diameter?

25 mm
45 mm
50 mm
115 mm
How many meters distance is a biathlon penalty loop?

50 meters
100 meters
150 meters
200 meters
With 52 in total, which nation currently holds the most Olympic biathlon medals?

Germany
Sweden
France
Russia
In what two shooting positions do biathlon shooters fire their rifles at targets?

Sitting and kneeling
Standing and kneeling
Sitting and prone
Standing and prone
True or false? The 2022 Winter Olympics biathlon program includes mixed relay events.
---
Answers
False
d. 1958
True
c. 1960 Squaw Valley
d. 50 meters
b. 45 mm
c. 150 meters
a. Germany
d. Standing and prone
True. The 4x6 km Mixed Relay event will be held on Saturday, February 5 at the 2022 Beijing Winter Olympics.

Learn more about the history of biathlon competition.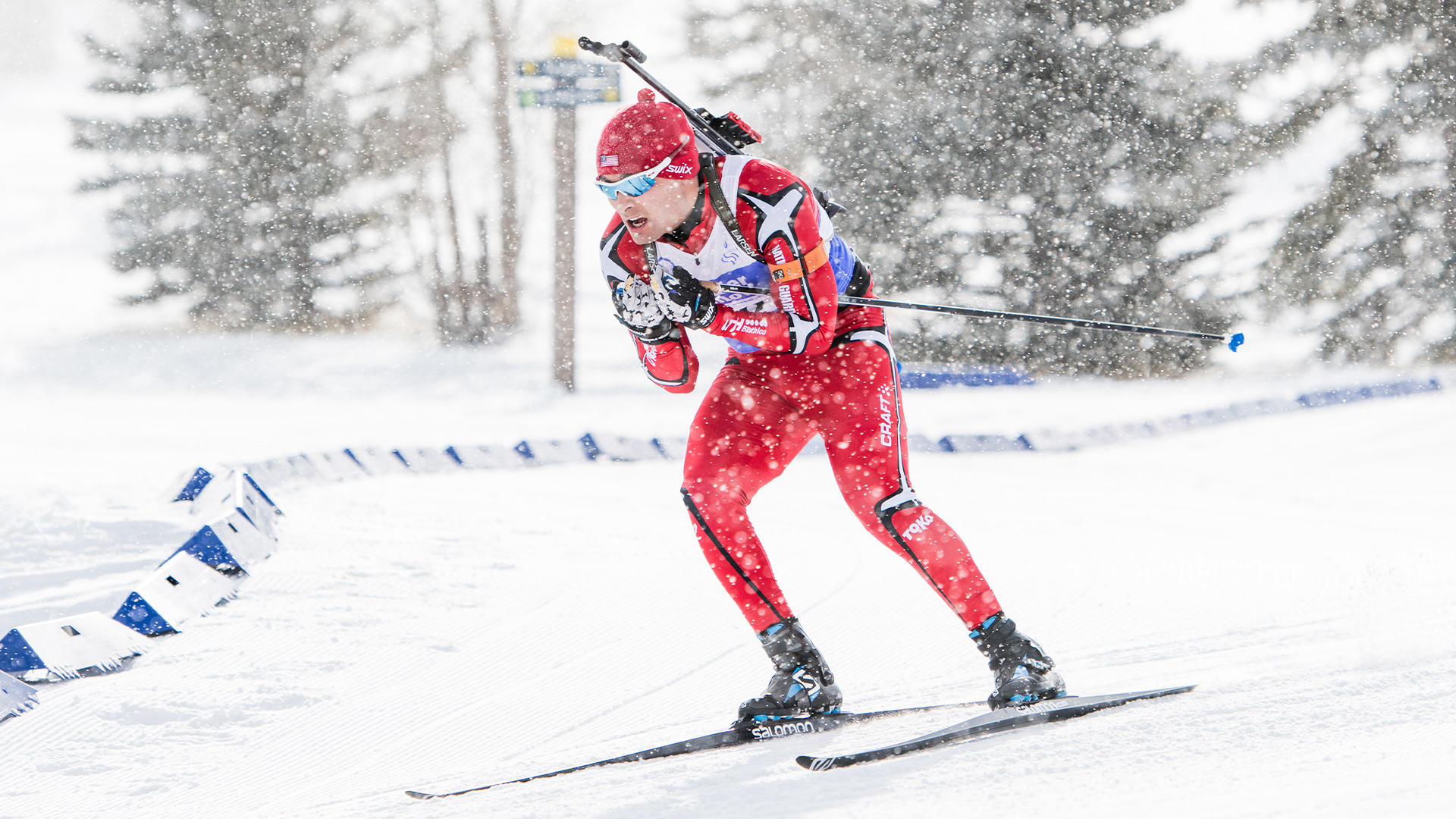 Photo: A National Guard biathlete competing at the 2020 National Guard Biathlon Western Regionals, conducted at Soldier Hollow, Utah, in January 2020. There were more than 70 National Guard soldiers and airmen, representing nine states, that attended this winter competition. Photo courtesy Sgt. 1st Class Zachary Holden/National Guard.
---
Read more:
Physical Training For Competitive Shooters Equals Better Performance