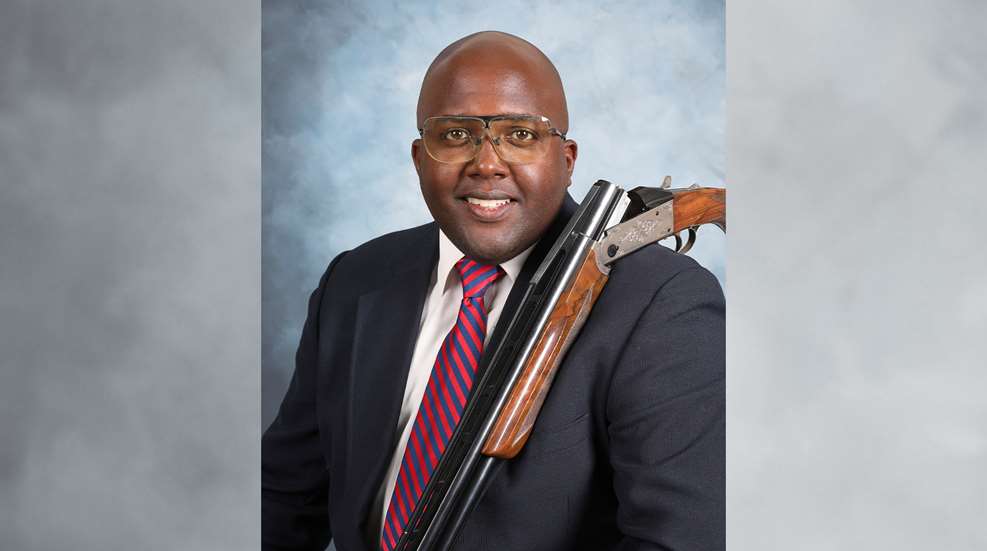 On a Thursday morning in September, after the conclusion of the 2021 Grand American, new Amateur Trapshooting Association President Darryl Hayes is unpacking his agenda for the organization's future. We're talking on the phone while he's driving from Michigan to the Dixie Grand ATA match in North Carolina. "Trapshooting means everything to me," he says. "I want to make sure that there is an ATA for many years after I'm gone."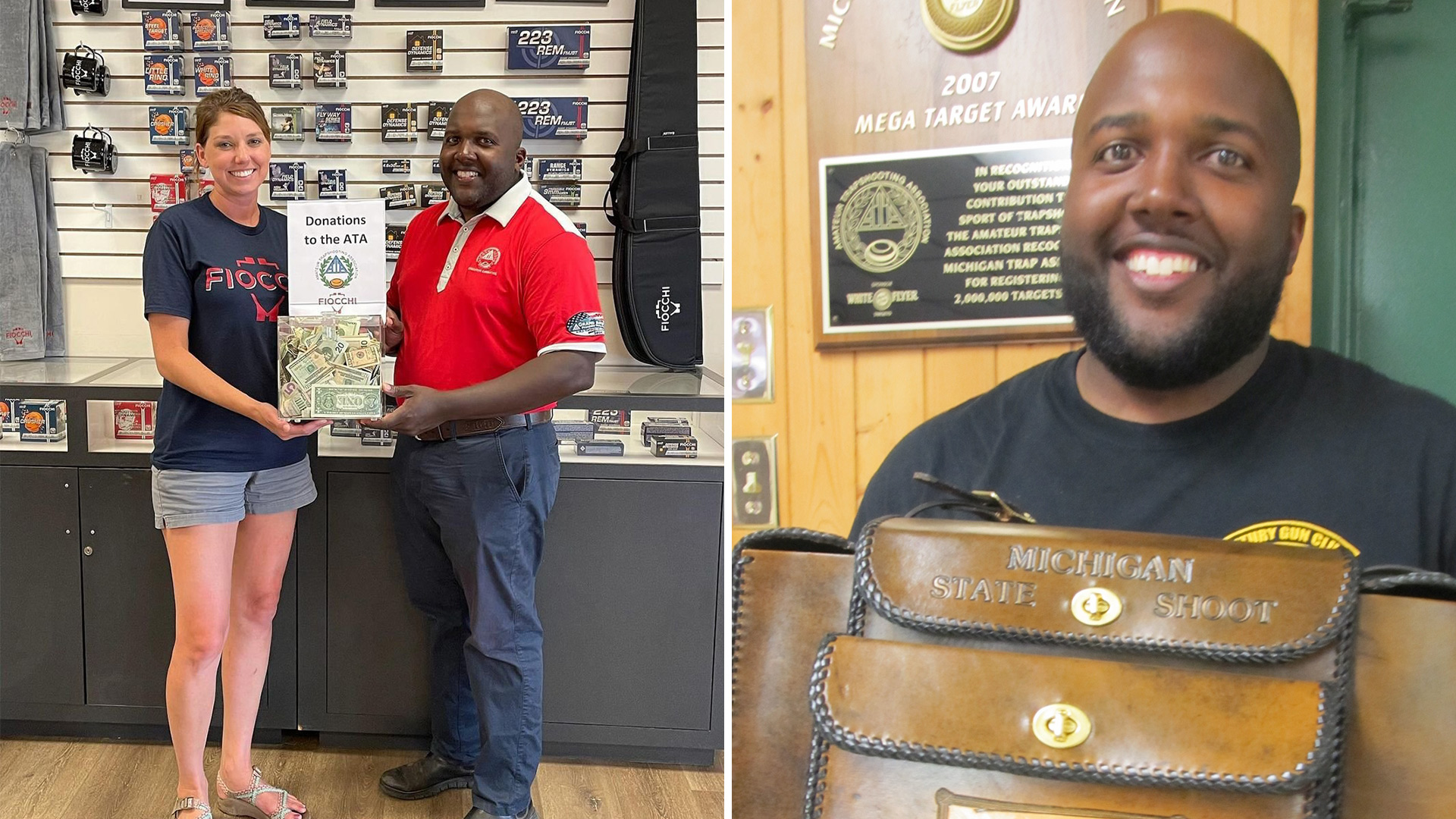 At age 40, not only is Hayes the youngest person in history to become president of the Amateur Trapshooting Association, he's also the first person of color to occupy the office. Ascending to ATA's top position isn't the only big move for Hayes this year—in June, he was promoted to Deputy Chief of the Detroit Police Department. You really can't find someone with better credentials to lead the top U.S. trap organization.
Hayes is quick to give credit to the shooting sports, namely trapshooting, for giving him a solid foundation in life and enabling his ascendance to top positions, both professional and recreational. "I will never give up trap, it's a way of life," he says.
Guiding the next generation of trapshooters will occupy the lion's share of his focus as ATA president. Hayes explained his road map to me: "To see the sport through challenges, such as ammunition shortages and urban sprawl, and to promote, diversify and grow the membership of the organization to better reflect the country that we're proud to be a part of."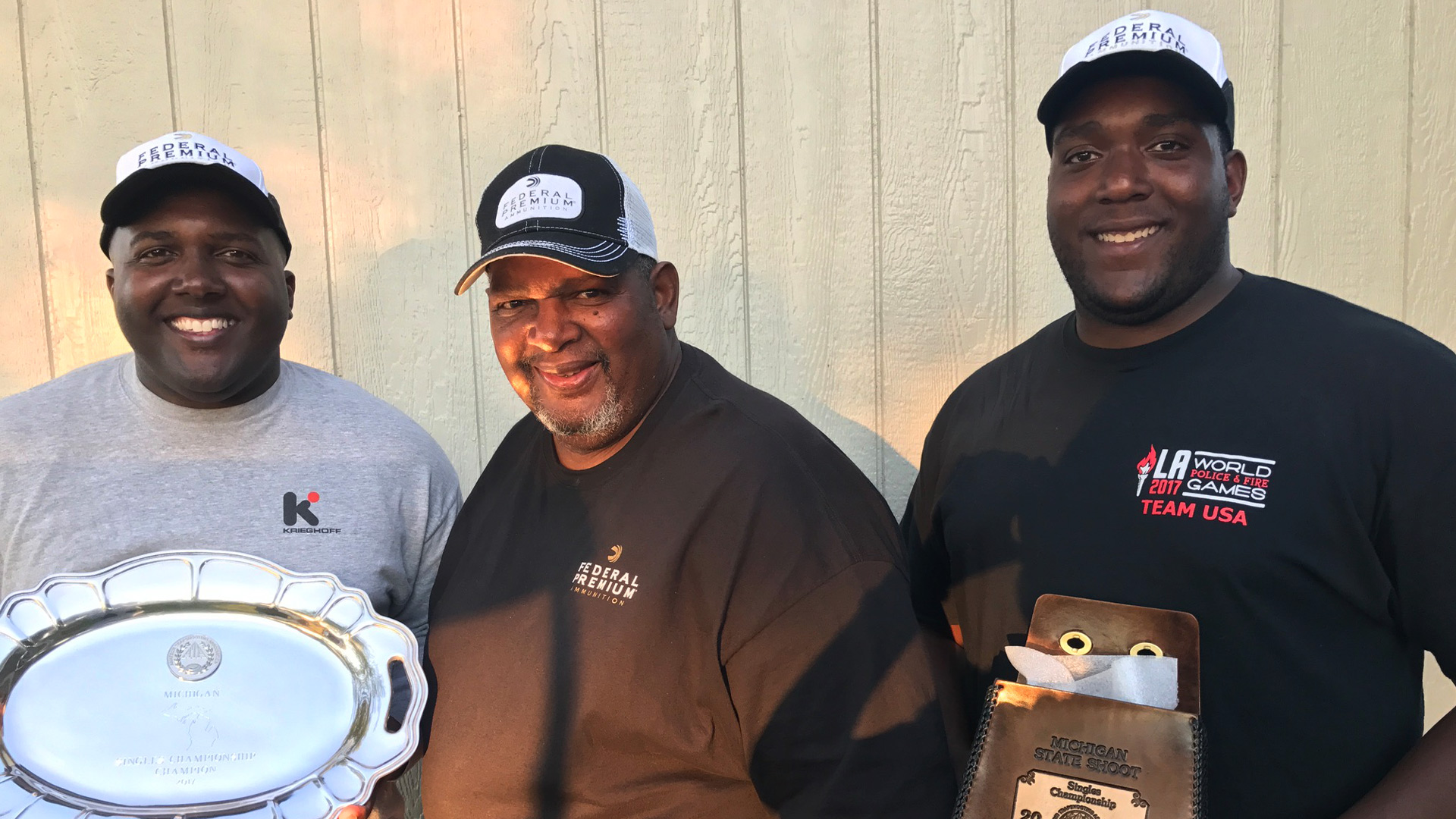 For the entire Hayes clan, trapshooting is a family tradition. "My father, brothers and my wife shoot, and we're looking forward to welcoming the third generation of our family into shooting, with my daughter and my nieces and nephews."
Trapshooting Roots
When Hayes was about seven, his father, Franklin, introduced him to the sport. His dad has been an active ATA competitor since 1968. "The first gun I ever shot was with my dad, a Browning BT-99 at Century Gun Club in Michigan," Hayes says. "When I was young, watching him shoot the first time, he became a superhero to me."
The elder Hayes encouraged his son, whose appetite for competition grew by the day. Young Darryl became immersed in the sport. "I tagged along with my father to ATA matches. He gave me opportunities to shoot, and my classification progressed from Sub-Junior to Junior as I grew up."
He even met his best friend from childhood on the trap field, Frank Bentley, III, of Lockport, Ill. "From the age of 12 when we first met, Frank and I have been lifelong friends." They've been at each other's weddings and watched their families grow, all thanks to trapshooting.
By the time he reached his 20s, Hayes had caught the eyes of Michigan Trap Association officials, who were interested in training the next generation of leaders. Sensing his potential, he was tapped to take on additional responsibility. "They knew they wouldn't be there forever," Hayes says, "and wanted to ensure the tradition of our sport would continue. I'm very thankful for past Michigan Trapshooting Association President, Mr. Dave Price, who guided me as I progressed into a leadership role."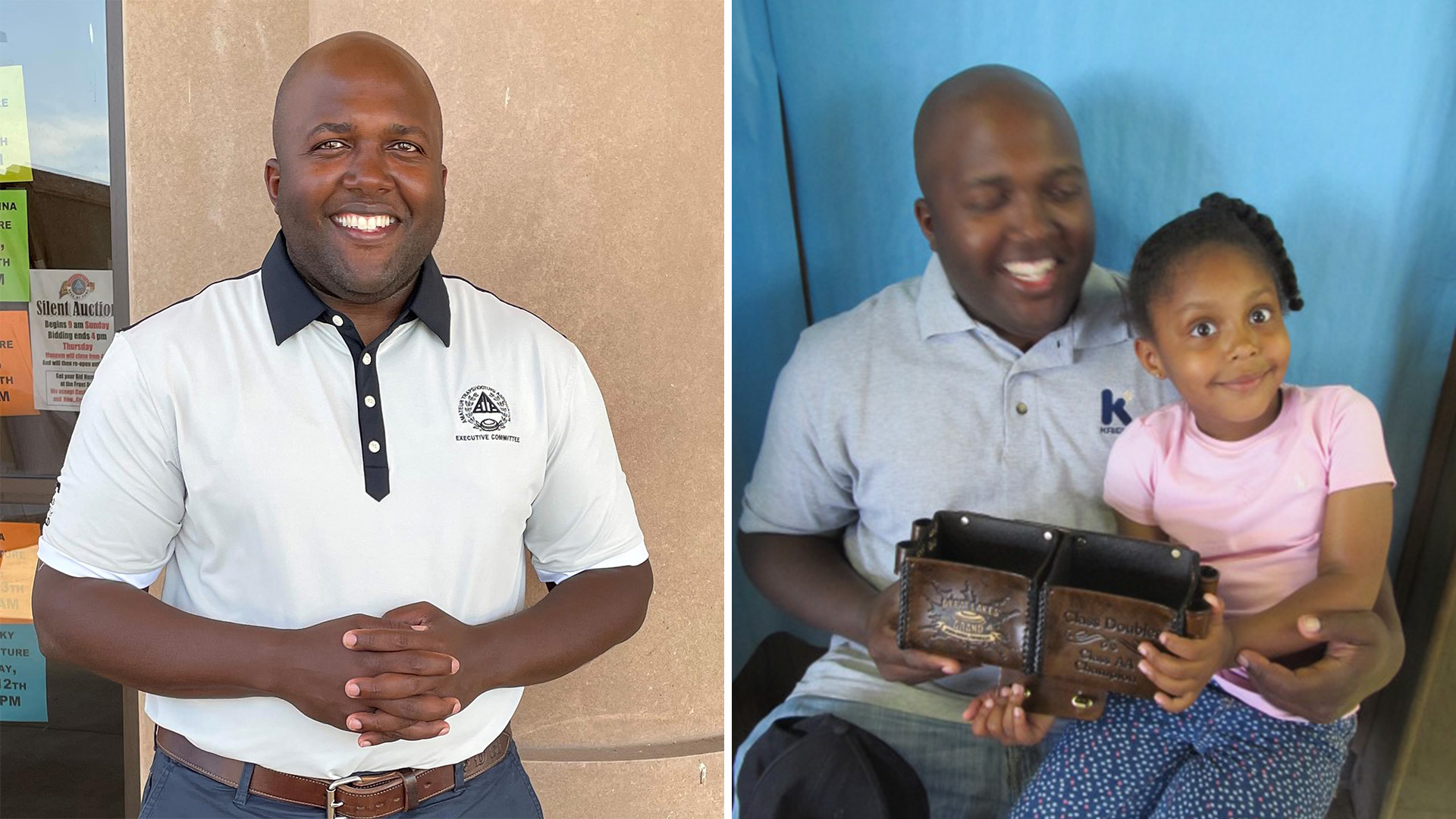 In addition to maintaining his competition prowess on the trap field, Hayes assisted with running matches, and after a meteoric rise in the state association ranks, he landed the role of Michigan's ATA delegate. It wasn't long after that when his colleagues, the delegates of the ATA Central Zone (Michigan, Minnesota, Ohio, Indiana, North Dakota, South Dakota, Iowa, Illinois, Nebraska and the Canadian provinces of Manitoba and Saskatchewan), elected Hayes to preside over the entire zone, which made him an ATA vice president. That position, in turn, led him to his current role.
Diversity in Competition
Remember the club where Hayes first shot with his father? Century Gun Club in Carleton, Mich., was established in 1945 as the first African-American-owned gun club in Michigan. At that time, most clubs with trap fields generally weren't an option for minorities. To fill the discriminatory gap, clubs were formed that allowed participation for people of color. "There was an organization known as the National Skeet and Trapshooting Association, which accepted people who weren't able to join ATA," Hayes explains.
"Century Gun Club, along with Metro Gun Club in Waldorf, Md., are all that remain of about 30 clubs that popped up throughout the Midwest and the East Coast for people of color to go to enjoy the sport."
He notes how far the ATA has come since those days. "My father, and a few other people of color, didn't always have the opportunity to join the ATA," Hayes says. "Before the ATA evolved into the organization that it is today, it had some racial barriers in allowing others to join its membership. The seat that I sit in today is proof positive that this organization has evolved, and into a world-class one at that."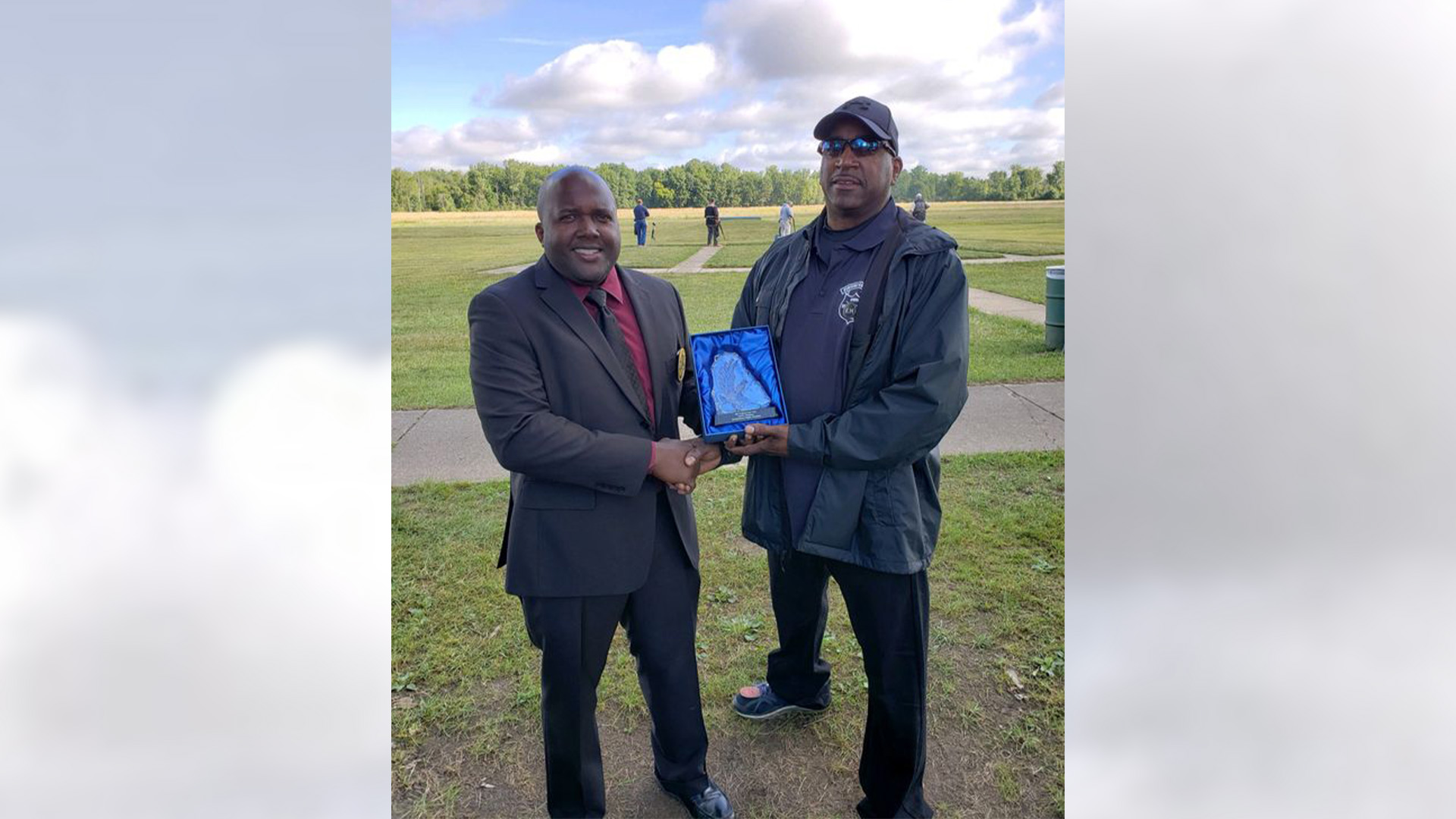 While he's a trailblazer as the first minority ATA president, Hayes recognizes that the organization's membership is mainly older white men. As such, he wants to increase outreach to non-traditional groups. "The typical ATA trapshooter doesn't look like me. I think minorities make up less than two percent of the organization. And it's not about any type of elitism or intolerance, there's just not much exposure of the sport to a large segment of the population."
Increasing the number of trapshooters means making it accessible to people that, in many cases, probably don't even know that the sport exists. "When you talk about normalizing something, people tend to gravitate to those people that they know, whether interests or culture," he continued. "To be able to impact and interact with people of color with an unfamiliar sport, relatability is important. My hope is to bridge that gap, and invite others into this sport."
Ultimately, Hayes wants to share the joy of trapshooting with the masses, highlighting how it can often bring people together from different backgrounds. "On the same trap line of five, you can have a young student-athlete, a blue-collar worker, white-collar worker, a farmer and a CEO, but none of that matters— they are all there to enjoy the sport they love."
NRA and ATA
The NRA and ATA are working together to expand participation in competitive shooting. "I'm entering my fourth year of service on the NRA Shotgun Sports committee under the leadership of Dr. Tom Arvas," Hayes says. "I'm looking forward to continuing that work."
Hayes hopes to add to the partnership. Utilizing the vast resources of both organizations can aid in meeting mutual goals, such as increasing membership. Right now, approximately 80 percent of ATA members are also NRA members. Hayes wants the ATA to do better. "My ultimate goal is increasing that number to 100 percent."
He also sees an opportunity to showcase NRA-sanctioned shooting sports to ATA members, and conversely, for more of the NRA membership to be exposed to trap. "We can help increase the NRA's exposure to the trapshooting community, and in turn, allow the ATA membership to experience other shooting sports that the NRA supports."
Our precious Second Amendment rights are under constant attack due to the irresponsible use of firearms. Hayes notes that trap, as with all shooting sports, can help young people to become better citizens. "I want to promote trapshooting as a fun way for kids to participate in a safe activity," he says. "First, it adds a layer of responsibility. Second, teaching safe, responsible and proper firearms use enhances conflict resolution skills. Not only does recreational firearms usage help develop respect for the gun, it also instills discipline."
Life of Service
When I asked Hayes about how trap influenced his law enforcement career, he told me: "To meet all the different people in trapshooting, who come from all walks of life, has certainly prepared me for my profession. Treating everyone fairly is a hallmark of trapshooting. In trapshooting, we treat everyone the same, and applying that in my profession has paid dividends tenfold in how I'm able to interact with the community that I serve. Inversely, my life of public service has given me the leadership skills to effectively serve the ATA community and lead during my tenure as president."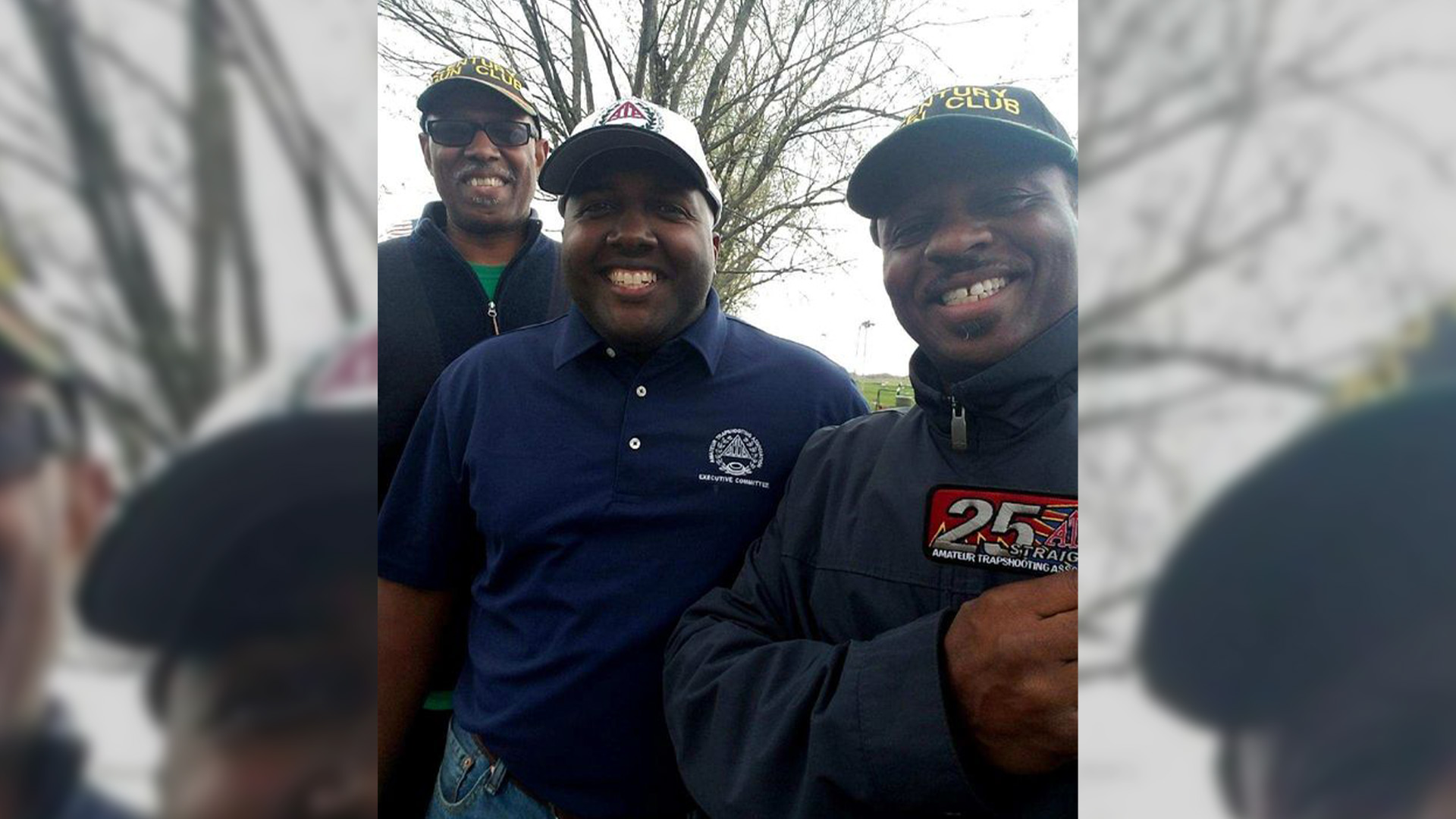 One thing is for sure, Hayes was part of a police department that kept Detroit safe during the unrest and riots in cities last summer. "I have to give 100 percent credit to our leader at the time, Detroit Police Department Chief James E. Craig. He is the reason why the city of Detroit did not burn last year," Hayes told me. "Our city did not have the issues that were often experienced by other cities around the country because of his policing prowess and his understanding of how to manage those situations. All credit goes to Chief Craig."
Gun Choice
For competition, the shotgun of choice for Hayes is currently a Krieghoff K-80 Trap Special. "I've had some great scores with it." He's a true firearms lover, with several manufacturers represented in his collection, including models from Beretta, Benelli, Browning, Ithaca, Perazzi, Silver Sight, Remington and Winchester. "I love them all. Additionally, I have a Winchester Model 12 that is a family heirloom. It's my pride and joy."
When Hayes heads to the trap line to practice, he prefers to work on the fundamentals. "It's mainly discipline. Hand-eye coordination, and making sure that before any gun movement occurs, I clearly see the target emerge from the house, identify it, and maintain proper swing-through and follow-through for a well-placed shot. That's how you remain competitive and reach the winner's circle."
He also enjoys wingshooting, mostly pheasant and some other bird hunting. Hayes will visit Vernal, Utah, next February with Mr. Bill Martin and his family, who are great friends to the trapshooting community. "The area is known for elk and mountain lion hunting, and we should be doing both," says Hayes. A generous ATA donor, Martin helps to bolster attendance with his support, including $100,000 for the 2021 Grand American.
Final Thoughts
While some shooting sports organization officials prefer to maintain an aura of mystique, Hayes is an open book. My final question was how does he find time to do it all, between being a parent, Deputy Police Chief and ATA President. "This is a risky cliché to say, but I'll sleep when I'm dead. There's so much life to live, and with the experiences that I've been afforded in life, I'd rather enjoy them than sleep," Hayes says. "I'll continue to push forward and try to stay healthy. Each and every experience fuels me, and being able to enjoy it with my family and friends, that fuels me to keep going—and there's never a dull moment in my life."
Special thanks to ATA President Darryl Hayes for agreeing to participate in this interview, and also Terry Heeg at Trap & Field magazine for her assistance.
---
Read more:
Review: Caesar Guerini Summit Trap Compact