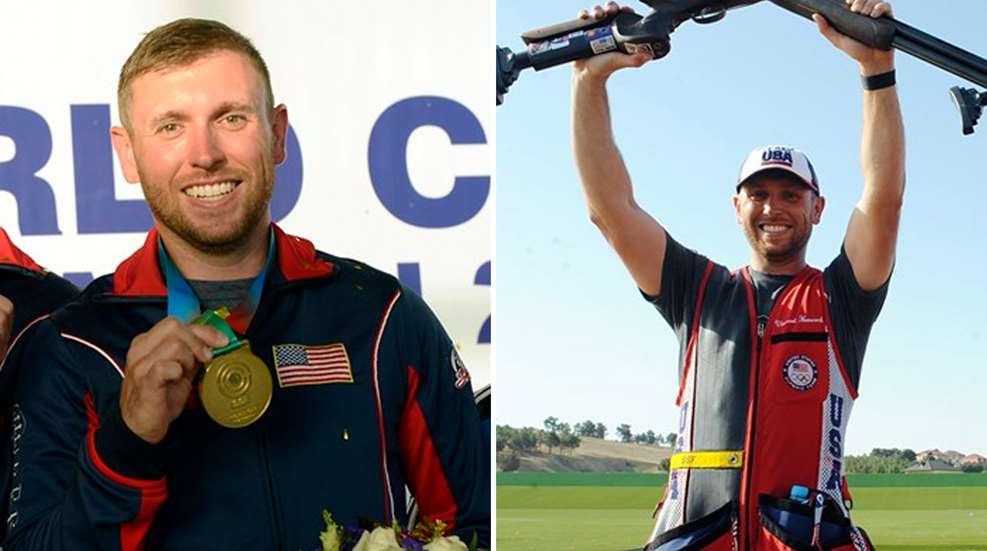 Team USA's Vincent Hancock won three gold medals in different skeet events at the ISSF World Cup competition held May 27 to June 7 in Baku, Azerbaijan.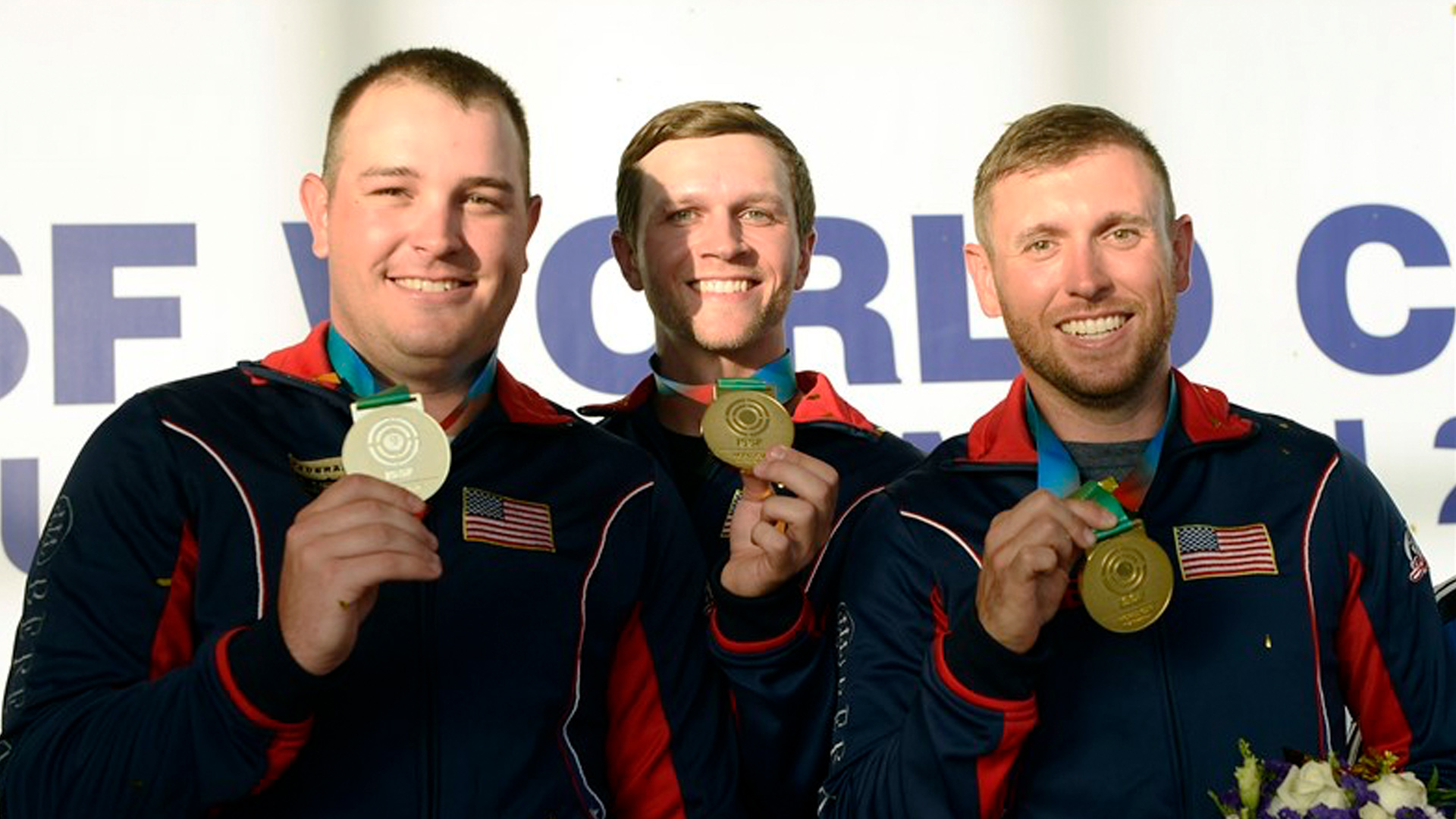 Hancock's first gold medal at the ISSF World Cup came in the Men's Individual Skeet event on June 4, where he walked away from the final with a score of 34, enough to defeat silver medalist Nicolas Lejeune of France with 29. Hancock entered the Men's Individual Skeet final in third place after qualification behind Ben Llewellin of Great Britain and Rashid Al-Athba of Qatar.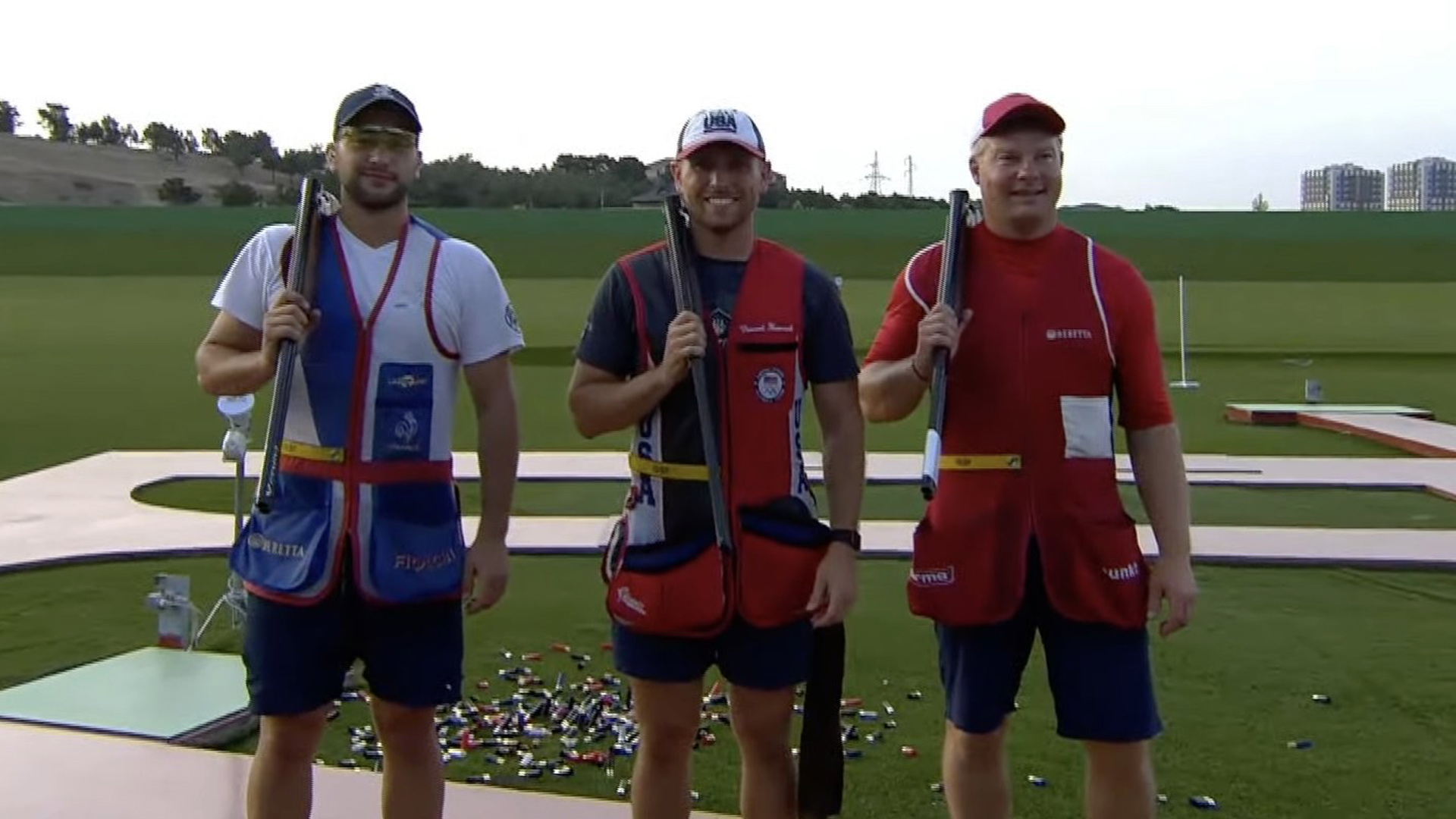 Next for Hancock was a gold medal in the Men's Skeet Team event on June 6, along with teammates Phillip Jungman and Adam McBee. Ending the qualification round in first place, the Team USA trio went on to defeat the Greek team 6-0 in the gold medal match for the Men's Skeet Team victory.
The third gold medal for Hancock came with teammate Austen Smith in the Skeet Mixed Team event on June 6, the last day of competition at ISSF World Cup Baku. Hancock and Smith outshot the German duo of Tilo Schreier and Christine Wenzel, 6-2, to win the gold medal. Prior to the gold medal final, Hancock and Smith had finished qualification in first place with 148, two points ahead of the German shotgunners.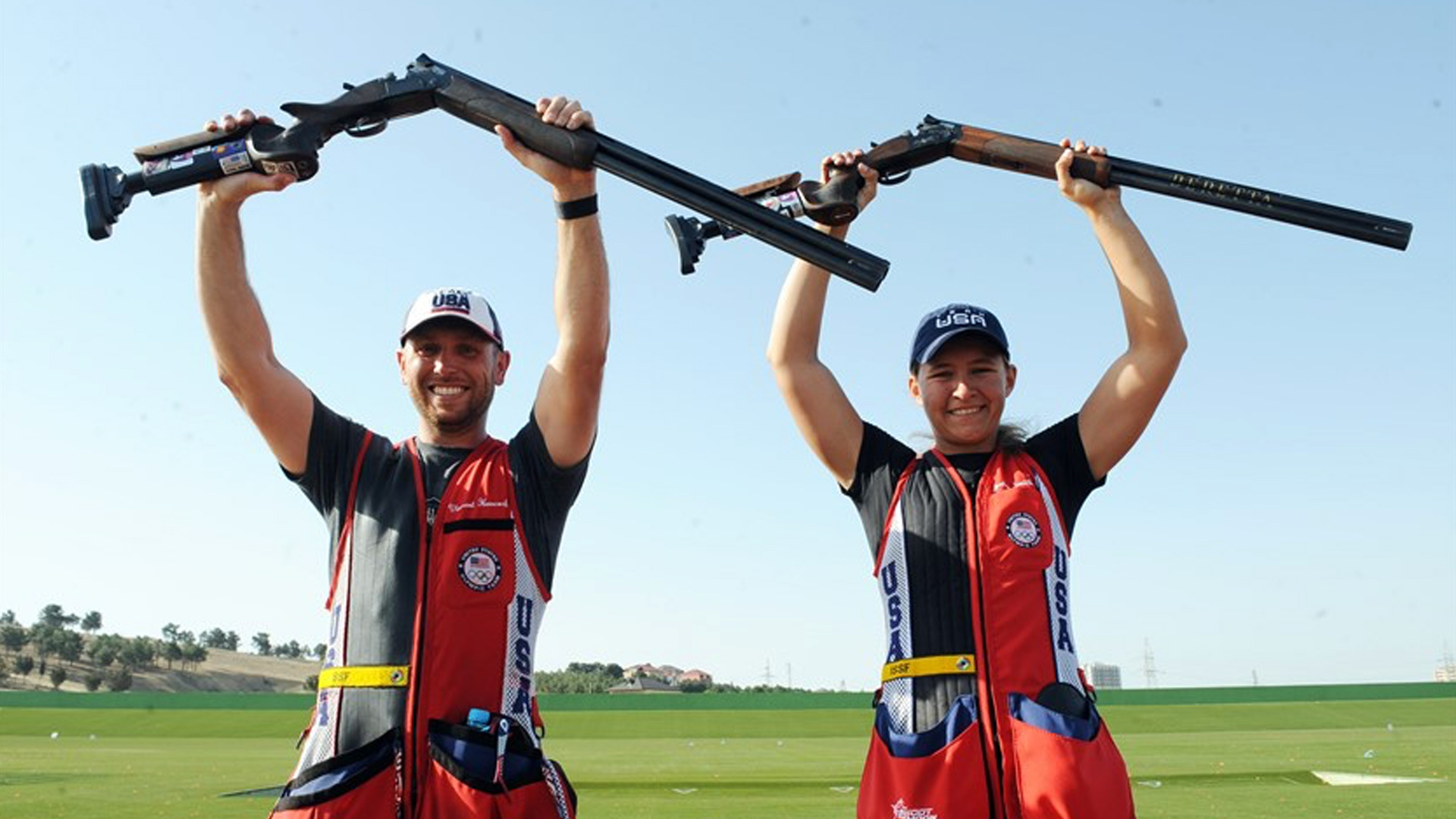 Last year at the Tokyo Olympic Games, Hancock helped USA Shooting sweep the Skeet events with his gold-medal performance in the Men's Skeet final against Jesper Hansen of Denmark—giving Hancock three Olympic Skeet medals, more than any other in the history of the sport.
See the full results of the 2022 ISSF World Cup competition at the International Shooting Sport Federation website. Learn more about USA Shooting at usashooting.org.