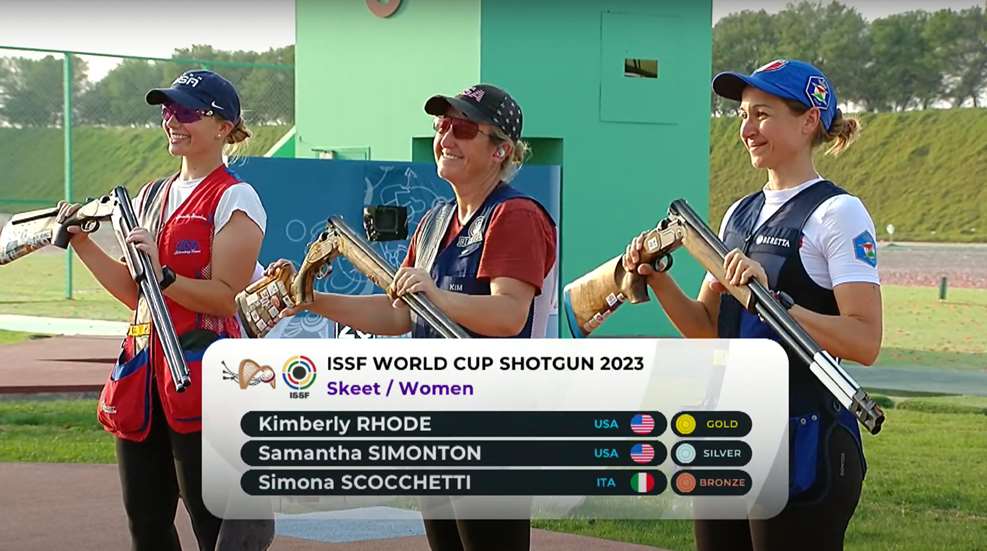 Six-time Olympic medalist and NRA Director Kim Rhode picked up her second ISSF gold medal of the year on Tuesday, March 7, at the 2023 International Shooting Sport Federation World Cup for Shotgun in Doha, Qatar. Joining her on the Women's Skeet podium was USA Shooting teammate Samantha Simonton after capturing the silver medal.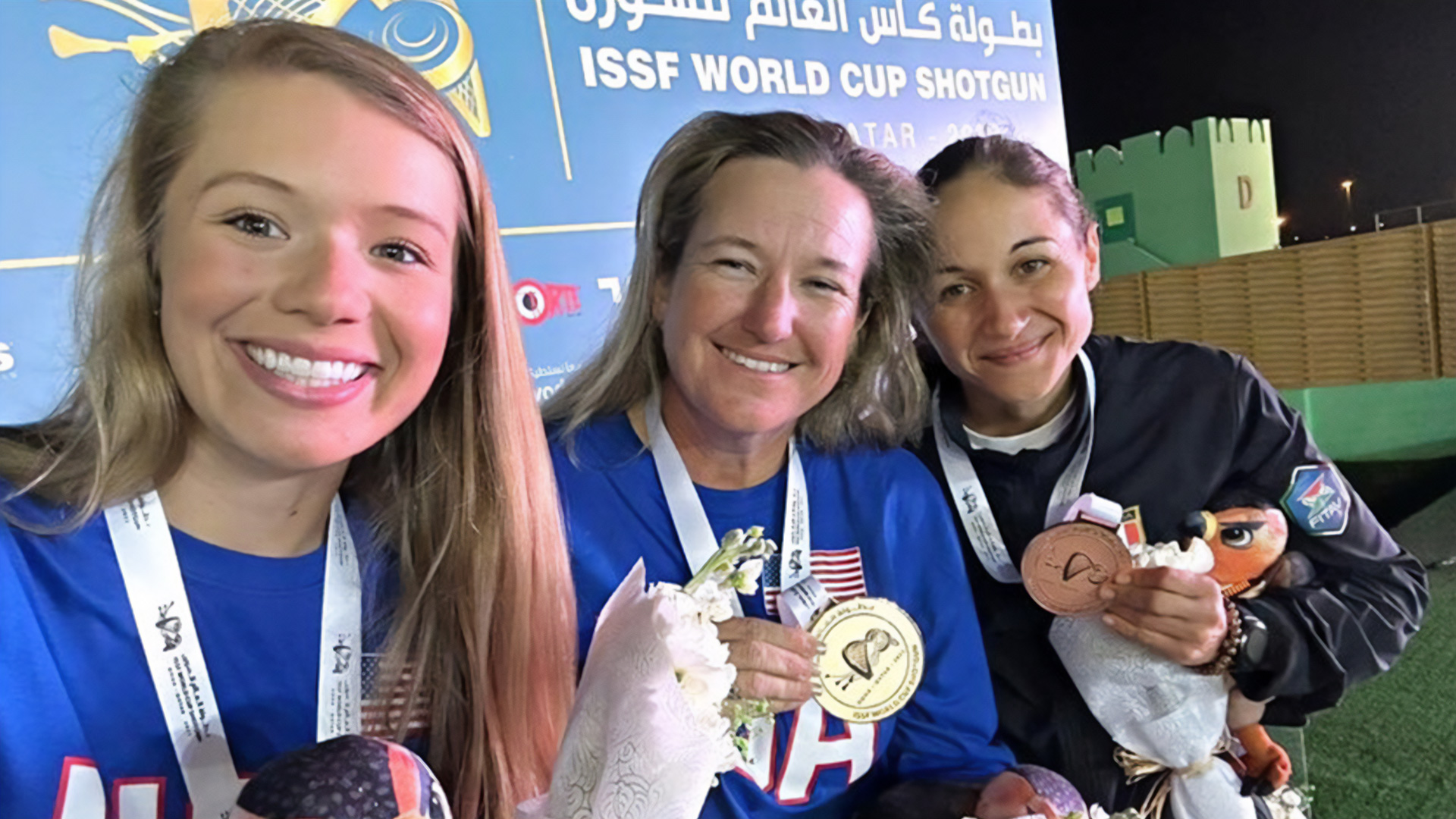 In Women's Skeet qualification, Simonton finished in second place with 124, one point behind Slovakian shooter Danka Bartekova. Rhode walked away from qualification in third place with a score of 122.
Next, Rhode completed her ranking match with the high score of 28, while Simonton was the runner-up in her ranking match with 26, just behind Schocchetti.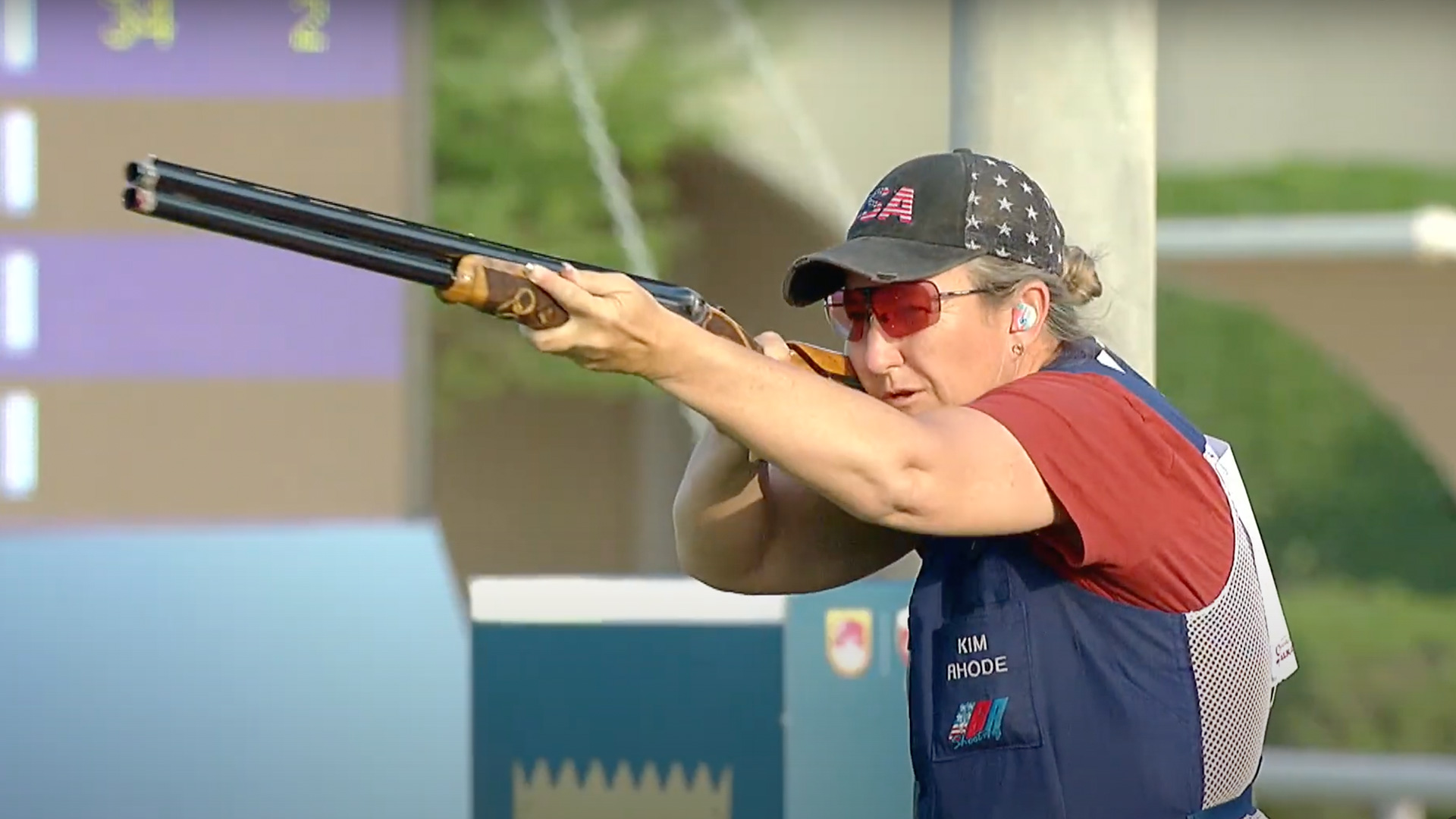 The Women's Skeet final on the morning of Tuesday, March 7, featured the three aforementioned shooters—Rhode in position one, Schocchetti in position two and Simonton in position three—plus Iryna Malovichko of Ukraine in the fourth position.
In the final, Scocchetti of Italy finished with 27 for the bronze medal. USA Shooting athletes Rhode and Simonton found themselves tied at 38. In the shoot-off, Rhode gained the advantage over her U.S. teammate to win the gold medal with a score of +6 after Simonton missed a bird, leaving the latter with +5.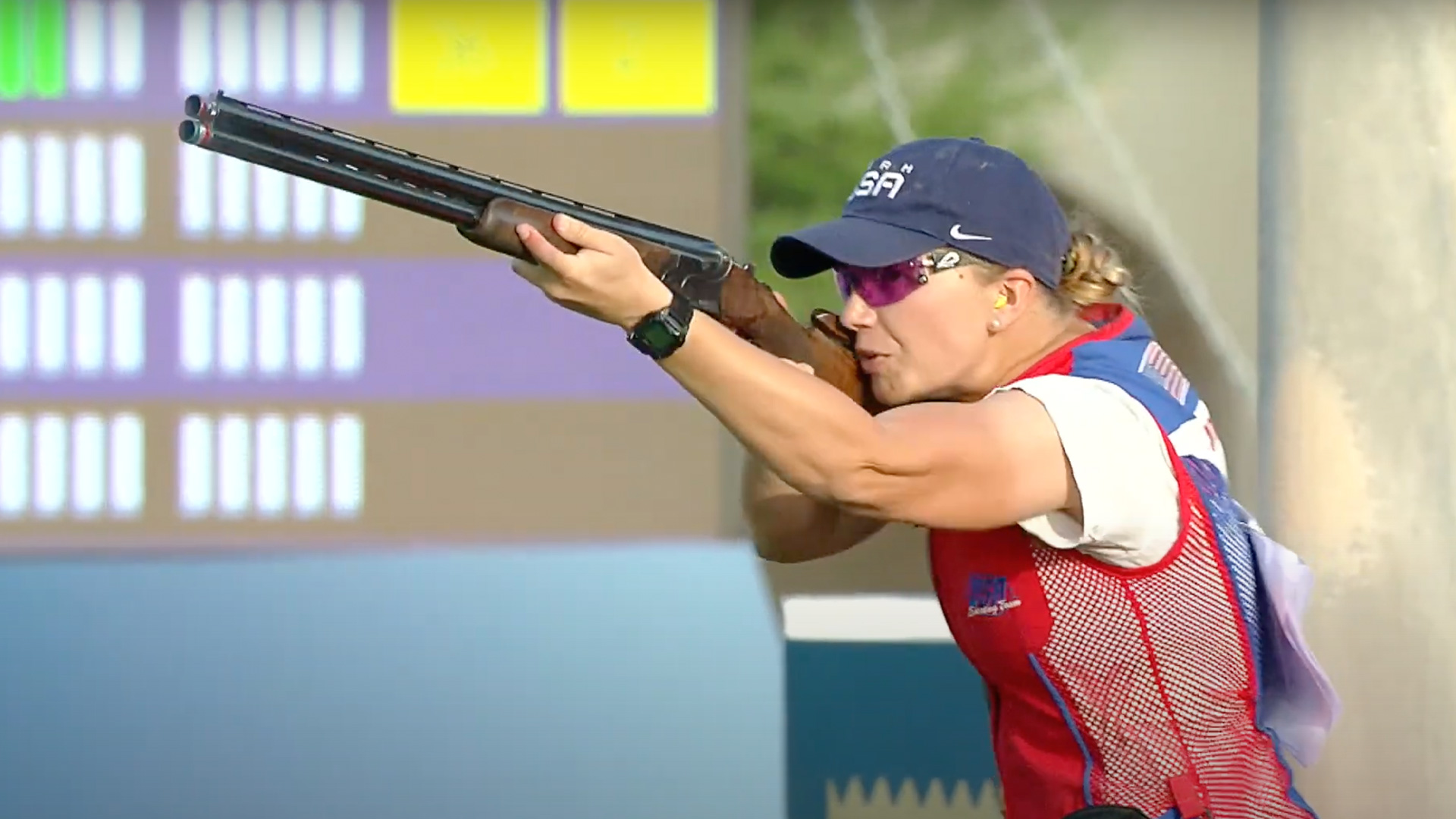 As for Rhode, this latest victory in Qatar marks her 35th career gold and second gold this year. In January, she topped the Women's Skeet leaderboard for a gold medal at the 2023 ISSF World Cup Shotgun in Rabat, Morocco. Rhode is a member of the NRA Board of Directors and is a vice president of the ISSF.
Not to be outdone, on the same day of the Women's Skeet final, Team USA's Vincent Hancock picked up a Men's Skeet silver medal (more about that in a future article).
See the results of the 2023 ISSF World Cup for Shotgun in Qatar at the International Shooting Sport Federation website. Additionally, you can watch the replay of the Women's Skeet final on YouTube.
Learn more about USA Shooting at usashooting.org.