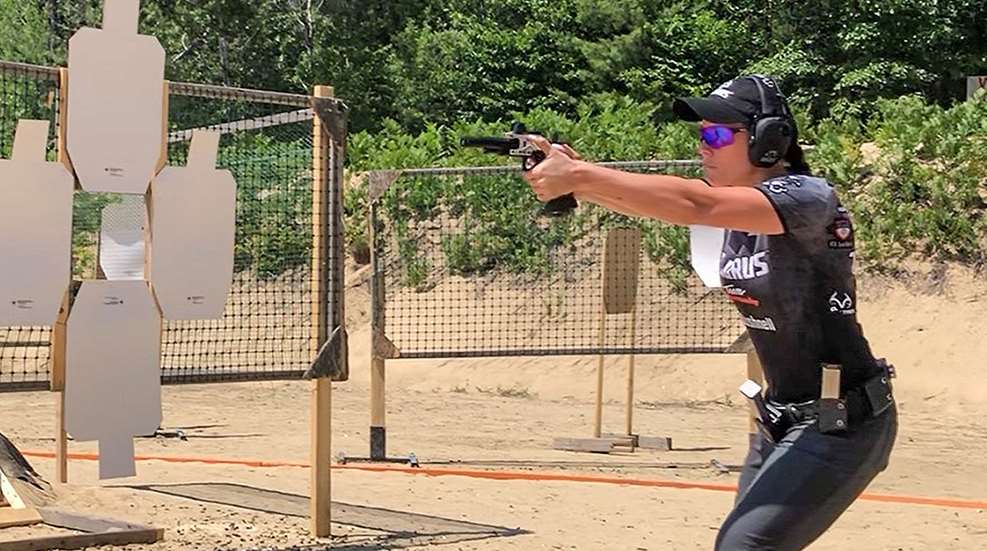 Pro shooter and Taurus Team Captain Jessie Harrison performed exceptionally at the 2019 USPSA Area 7 Championship in Dunbarton, NH, on June 22-23. Harrison won the Ladies Open Championship with 81.34 percent of available points and a final time of 178.11.. Not only did she snag the Ladies Open Championship, but Harrison also finished 12th overall, which is  impressive given the crowded field of tough USPSA shooters at the match.
Harrison was shooting her custom Taurus pistol, along with Hornady 9mm 125-grain HAP bullets loaded for the 38 Super Comp.

Her best stage was by far No. 3, which was called "Starship Boa." Harrison garnered the second highest score at No. 3 with 87.9393 stage points and a time of 21.21.
The win is most certainly the result of her hard work, with many long hours of practice and training that Harrison puts in for USPSA shooting.
"The Area 7 match is one of my favorites in the USPSA schedule, as it is the first of many leading up to the Nationals," says Harrison.

Visit Jessie Harrison's Facebook page.
---
See more: U.S. Steel Nationals: Jessie Harrison Wins Single Stack, High Lady Open Titles.