Cheyenne Dalton still remembers the first time she met Julie Golob.

The junior shooter was 13-years-old then, in the presence of her idol, and well on her way to becoming a rimfire champion.

"I first met Julie at the NRA Annual Meeting in Nashville and she couldn't have been nicer," Dalton said. "She has won so many titles and still remains friendly and down to earth. Julie took time to talk to me and my family and offered genuine advice that I really needed."

It's no secret that Golob is one of the brightest stars in the shooting sports, and also one of the nicest people. Captain of Team Smith & Wesson, Golob is a championship action shooter, an experienced shooting instructor, outdoorswoman, U.S. Army veteran, published author, wife and mother.

As an up-and-comer herself, Dalton relished the opportunity to meet Golob.

"As a young girl just getting started in competitive shooting, I saw Julie as a huge personality," said Dalton. "The thing I like about her the most is that her life is about more than shooting. She's a great mom, and seems to have lots of other interests besides shooting."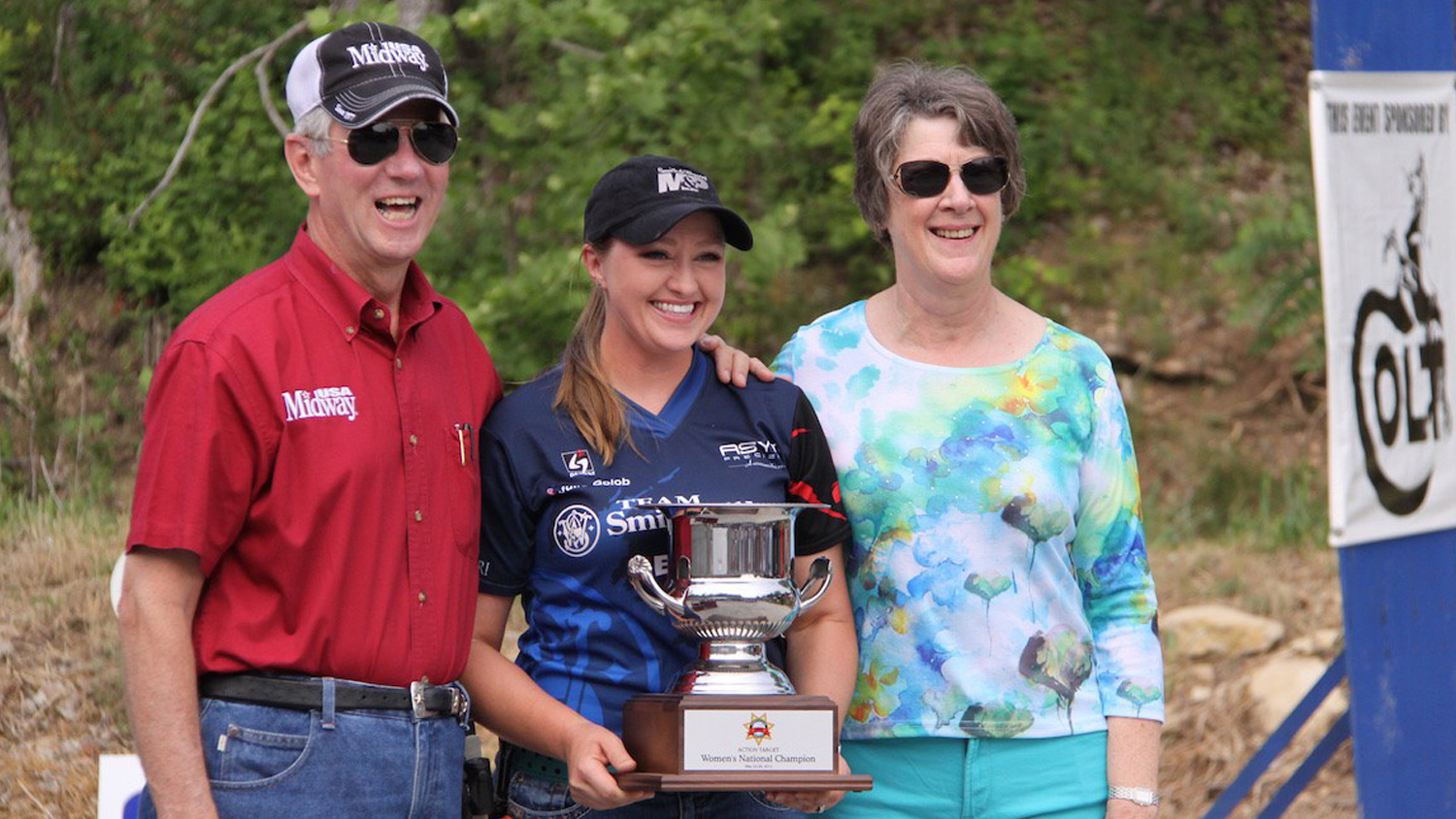 Golob's own journey to becoming a pro shooter began when she was young. She took up shooting as a way of spending more time with her father. As a teenager, Golob looked to shooters as her professional athlete heroes and role models.

"I grew up around guns and the shooting sports. It's a hobby that my dad and I shared together, and I took my first shots in competition when I was 14-years-old," said Golob. Four years later, she had become a member of the U.S. Army Marksmanship Unit (AMU) and quickly became a top action shooter. Her prowess in shooting—especially at the NRA Bianchi Cup—is reflected in her numerous match victories.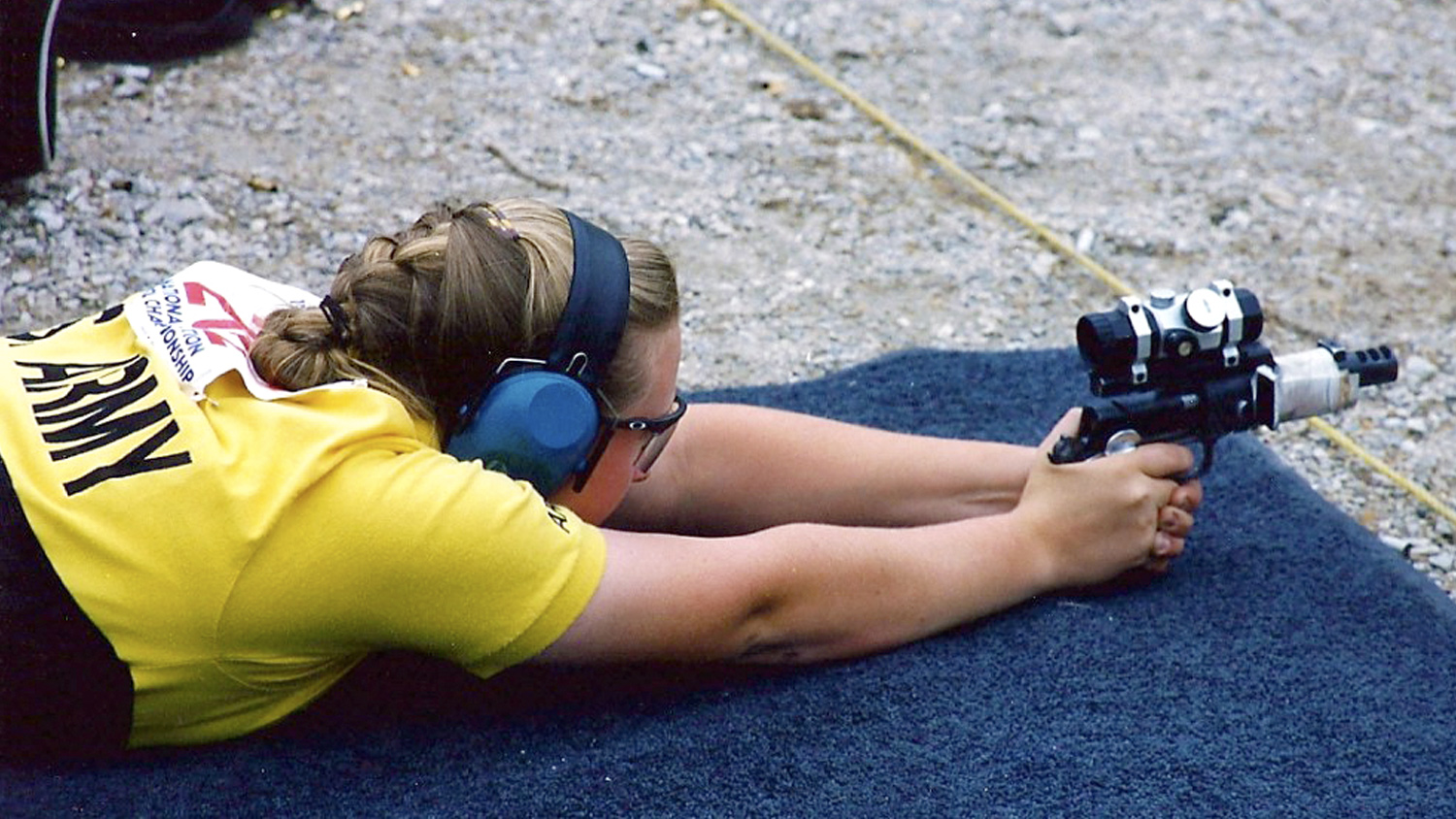 During her time with the AMU, Golob earned titles at the 1999 USPSA and Open Nationals, additionally winning the Ladies World Speed Shooting Championship. Winning all three titles in the same year was unprecedented for a female shooter. As a result, that year Golob was named the U.S. Army Female Athlete of the Year—a prestigious honor never before bestowed on an action shooter. Subsequently, Golob won her first of three Bianchi Cup Women's Championships, also joining a handful of women who have become Distinguished in the sport of NRA Action Pistol. All of this success put her squarely in the public eye.

"She has inspired me to look at the big picture and not just one facet of my life and the shooting industry. I consider Julie to be my biggest shooting influence and mentor," said Dalton.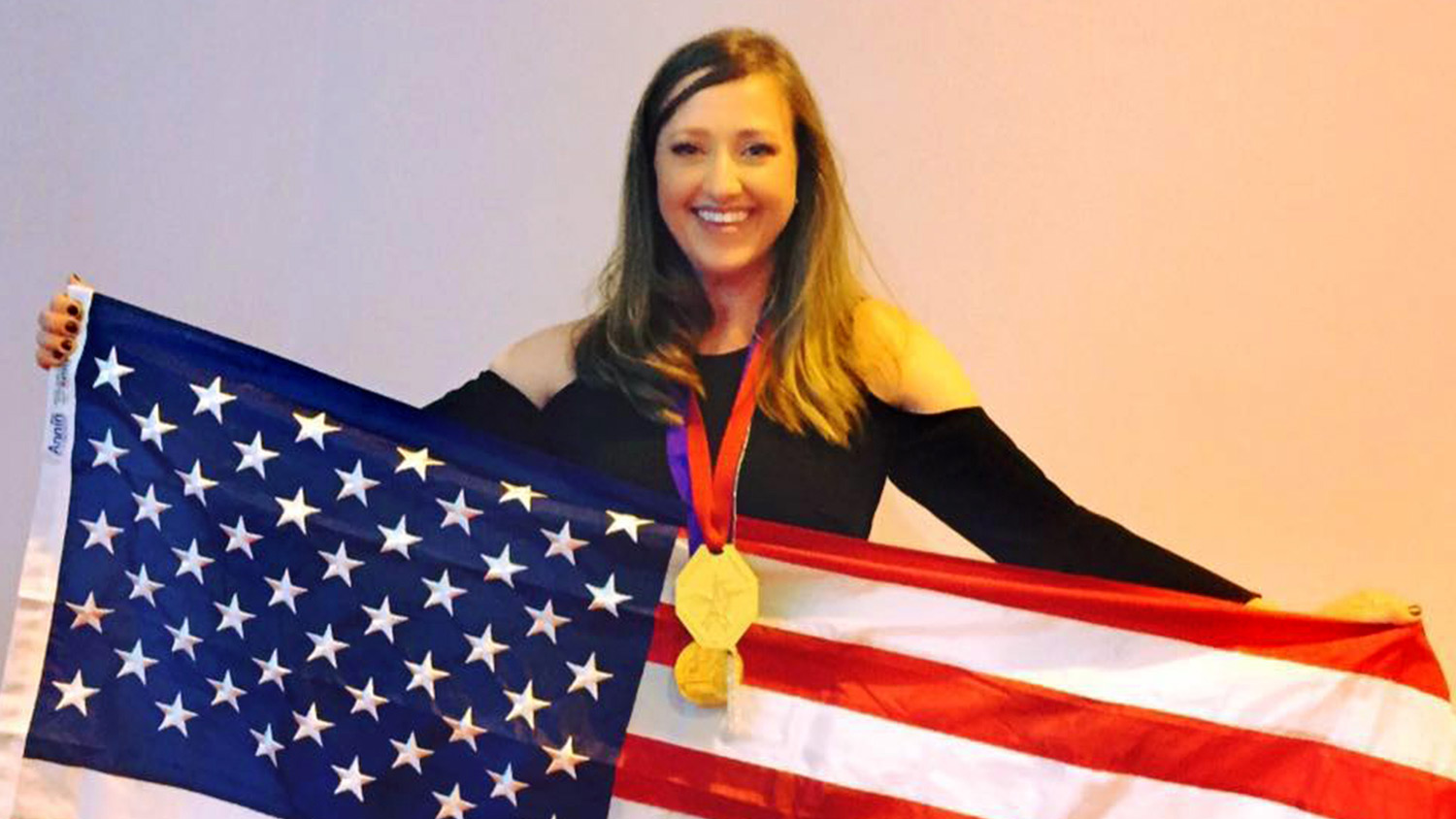 A dominant force in competitive shooting, Golob has won 130 championships in multiple disciplines over the past two decades. She also racked up a slew of individual awards during the aforementioned period. And recently, Golob added an IPSC World Championship Classic Division gold medal last year in Châteauroux, France, to her trophy case—something she is especially proud of. Ever humble, Golob gives as much credit to her gear as she does to her own skill.

"In IPSC, gear must meet your demands. My American Eagle ammunition ran flawlessly over the six days of competition," said Golob. "With the peace of mind that my gear would always be there for me, I could focus 100 percent on my performance."

Throughout her shooting career, Golob has been an accessible figure to those looking to follow in her footsteps. She was a regular on season one of NRATV's Love at First Shot, and since the second season she's been the lead firearms instructor. The show, which is now in season four, is a vehicle for Golob to display her passion to the masses: encouraging first-timers to pick up a gun and learn how to shoot it properly and safely.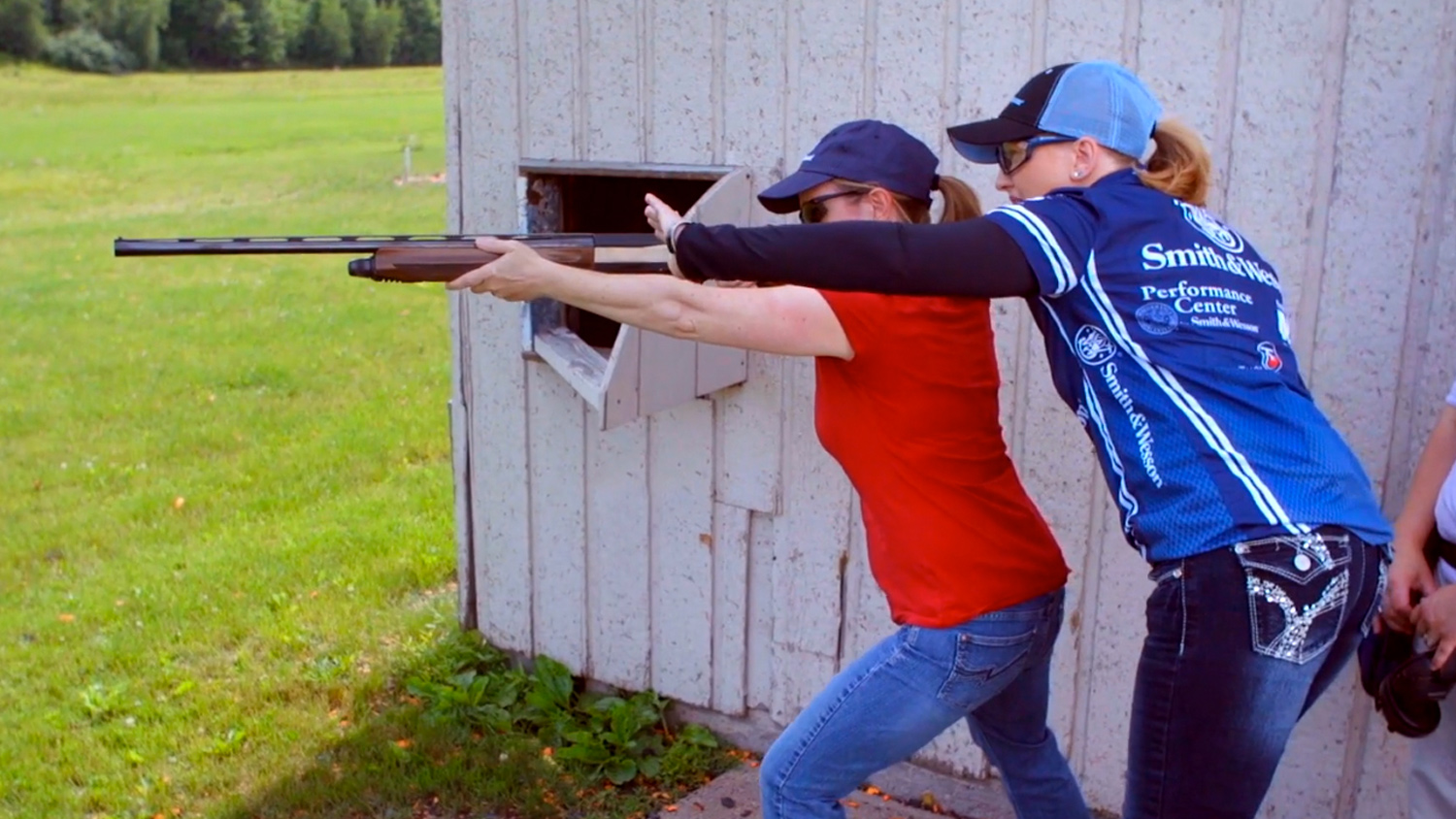 "I am so proud of my work on this project. Since coming on as lead trainer in season two, it's been one of my favorite filming projects and this season—I think it's the best yet," said Golob.

Golob's love for the shooting sports is infectious. She's more than just an excellent ambassador for competitive shooting—she is a pro at welcoming new shooters into the mix, so that they can discover the fun and excitement that comes from the shooting sports.

"Shooting is a life skill, and there's a shooting sport for everyone's style," said Golob. "The confidence and the ability to use a firearm safely and on demand in sport translates to being able to provide for and protect yourself."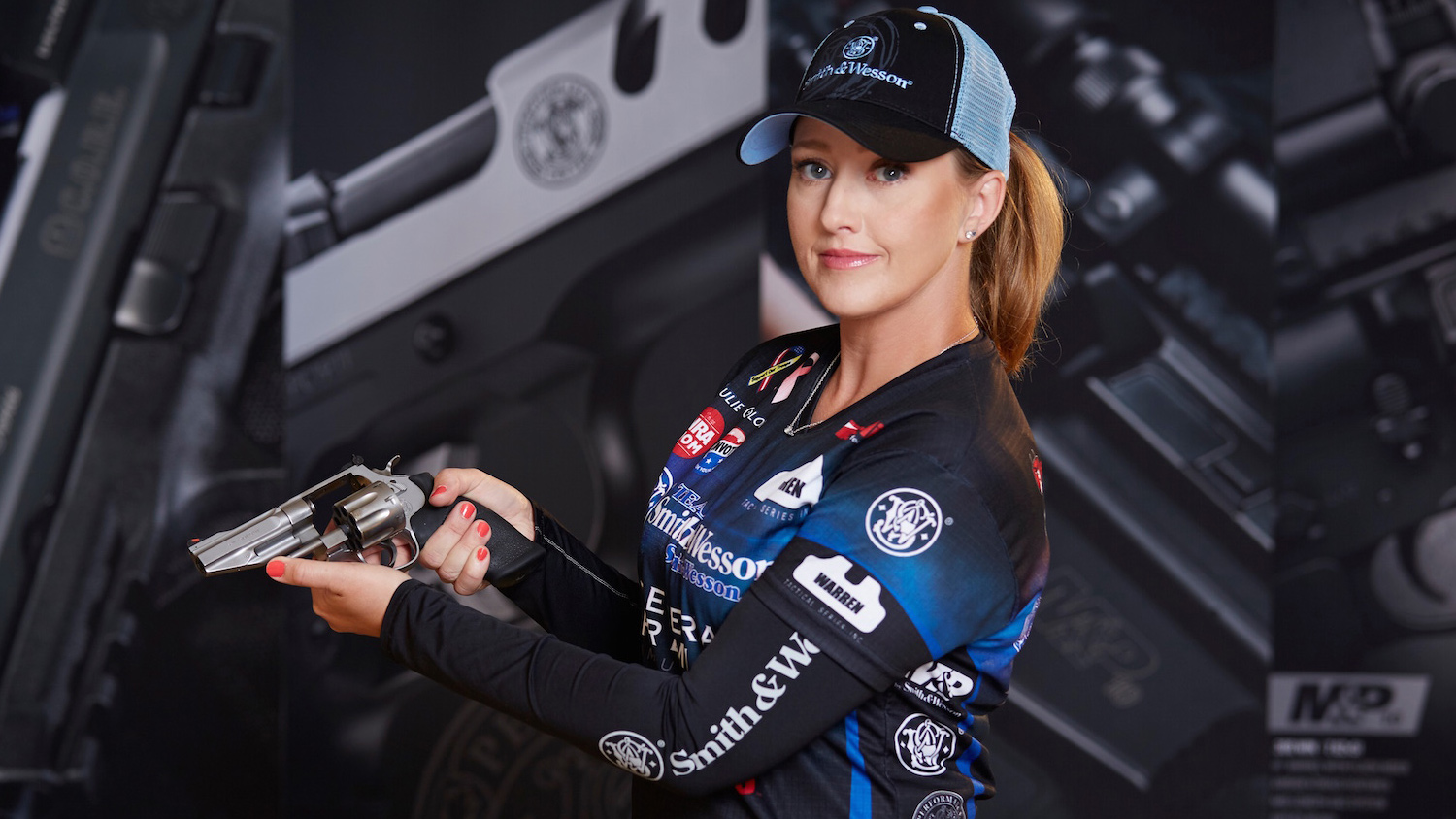 Golob delights in continuing her mentorship of Dalton and other young shooters, even as she manages her own busy life as a pro shooter, media personality, wife and mother.

"It's really great being able to inspire them this way," Golob said. "It's a huge responsibility to know young people are watching and look up to you. I'm very proud to say I'm friends with Cheyenne and to be able to help her any way I can."

Here in the U.S., the shooting sports often seem out of reach for some, especially those people who have not handled a firearm previously. However, shooters like Dalton demonstrate the influence Golob's career has had on the next generation of competitors.

"Someday I hope to be like her. I could help people get started who have never shot, teach people about gun safety—and just be like her," said Dalton. "She's a great role model. Her social media skills are unbelievable too."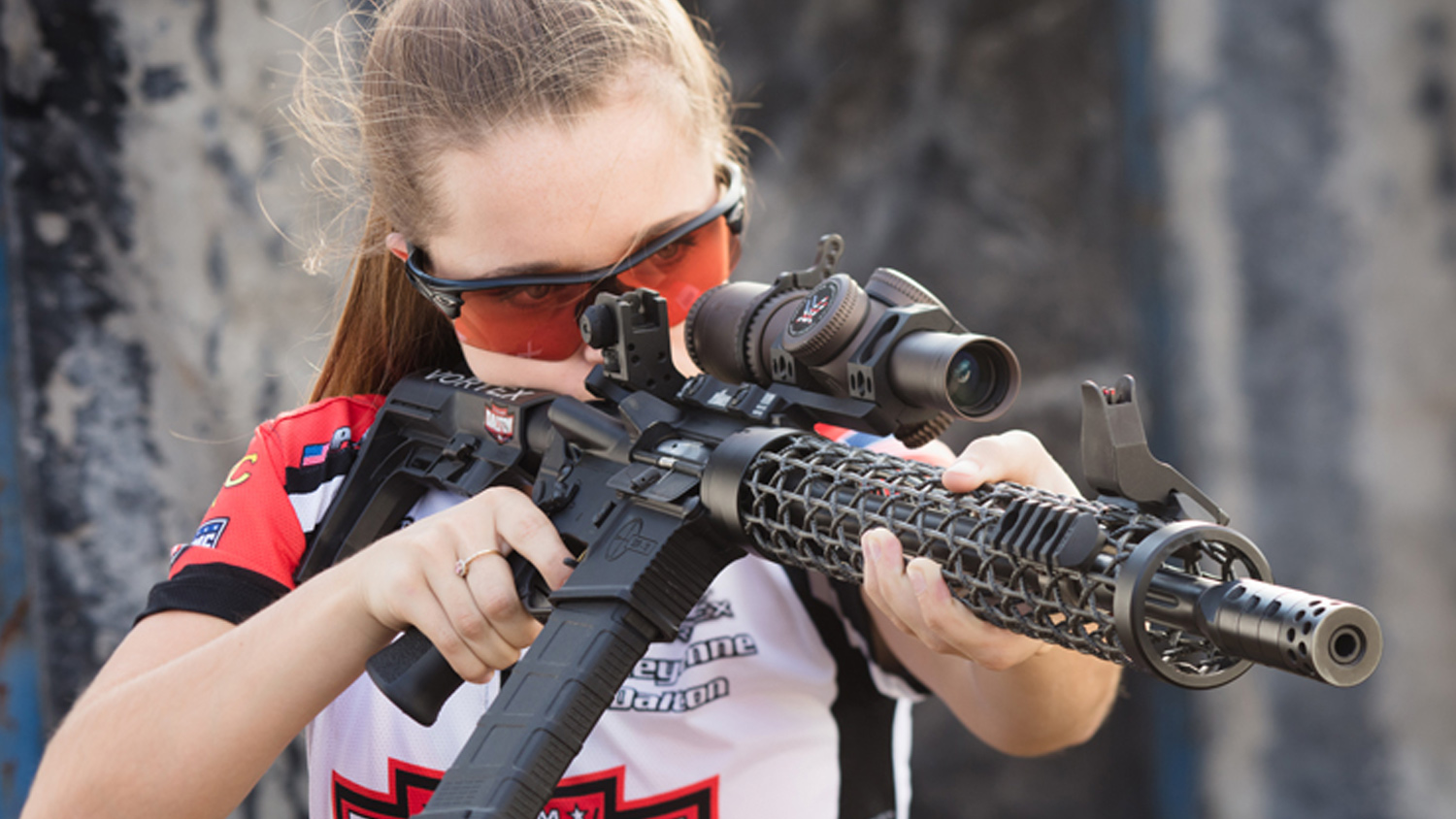 The shadow cast by Golob, though long, represents a welcome challenge for those she has inspired across the U.S. and the world. Dalton—a 17-year-old who's competed for six years and won many junior and women's rimfire championships—represents the future.

"Though I can't compare myself to Julie, because we are different people, she'll always be a parameter and a measure of success for me," said Dalton.

"My career in the shooting sports is because of her. There will never be another Julie Golob."


---
New Children's Book: Toys, Tools, Guns & Rules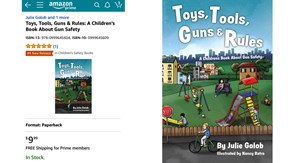 Julie Golob is also an accomplished author who enjoys writing almost as much as she does shooting. And not surprisingly, people are reading her work—in less than 24 hours, the pro shooter's latest book, Toys, Tools, Guns & Rules: A Children's Book About Gun Safety climbed to the top of the Amazon sales chart in the Children's Safety Books category. Golob said that she wrote the book as a new option for parents to break the ice with their kids on the topic of gun safety in a fun way.

"I've been around firearms and the shooting sports all my life. As a mother of two young children, I wrote Toys, Tools, Guns & Rules to continue to teach my daughters about guns and firearm safety at a young age," said Golob. "My goal is to provide parents this educational resource to help encourage an open conversation with kids, because gun safety is for everyone."

Learn more about Julie Golob and Cheyenne Dalton by visiting both of their websites: juliegolob.com and cheyennedalton.com