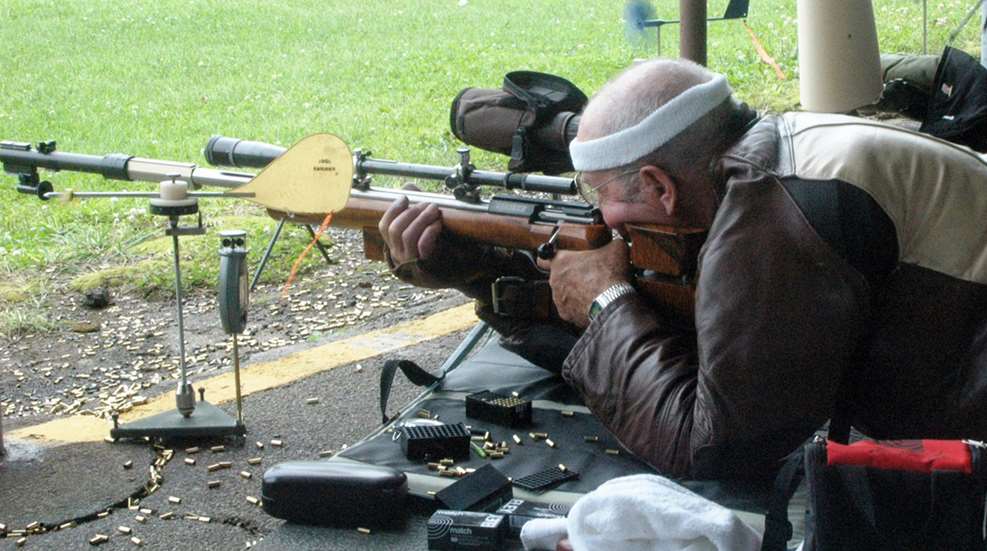 Noted smallbore prone rifleman Joe Farmer passed away on April 30, 2017. He was raised in Rifle, CO, and perhaps that is all that might need be said about this outstanding octogenarian rifleman, but the story is more involved than this simple fact.

He notched his first 1600 the summer of 1967 and the next year earned his Prone Distinguished Award.

Farmer competed at the highest level but over time, his intense desire to win and his exacting personal standards took a fearsome toll. Burning himself out, he put his rifle away in 1975.

Sometime during 2004, Farmer came across a photograph of Lenore Lemanski posing at Camp Perry with her rifle. The picture revived his interest in smallbore prone and relit his competitive fire.

Within a few years Farmer was again at the top of his game. And, in 2009, he was the first to clean the any sight Metric Dewar firing a score of 400-26X. He later teamed up with Lones Wigger to set a new senior conventional Dewar Any Sight record of 800-65X, the team's average age was 76.

In 2011, at the tender age of 82, he became both the oldest person to make the U.S. Dewar Team—and the oldest competitor to make his maiden appearance on the prestigious team.

The next year he would repeat his Dewar appearance on his way to the 2012 National Smallbore Prone Senior Championship, a feat he would repeat in 2015. Along the way, he would pick up the 2013 and 2015 Metric Prone Senior Championship, as well as additional Dewar and Wakefield team memberships.

Some say that Farmer's success was due to his 20/10 vision and willingness to do the hard work of training. Farmer adamantly pinned his success firmly on the unfailing support and devotion of his wife of 63 years, Corinne, who survives him.

We are diminished.