Inland Manufacturing is offering a limited edition Ithaca Model 37 combat shotgun to honor the 75th anniversary of the D-Day landings. Only 100 of these commemorative Ithaca Model 37 trench guns will be manufactured for a special price of $1,049.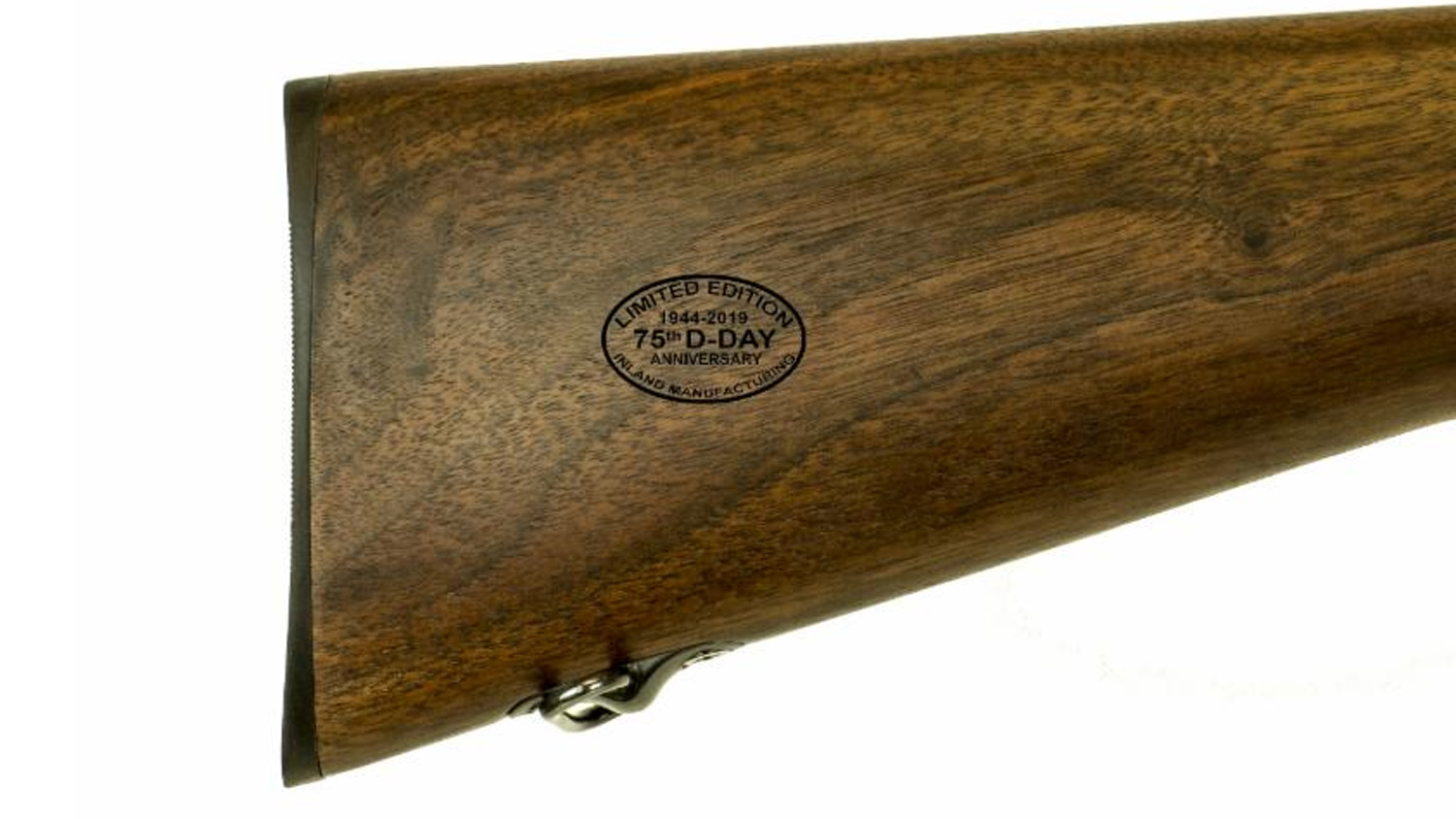 Manufactured by Ithaca jointly with Inland, this Ithaca Model 37 is faithful to the original 12-gauge trench gun—from the bead sight, parkerized finish, oiled wood stock, ventilated hand guard and even sporting the same robust lug for the long 1917 bayonet (not included). The receiver is CNC-machined from a solid block of steel—also bearing the same military markings as the original. It also loads and ejects through the bottom of the receiver, much like the original.
Some background info on the Model 37: produced in limited numbers during World War II, the Model 37 production stopped in 1945. The Vietnam War reignited the need combat shotguns en masse, and Ithaca started building Model 37s again in 1962. Initially built for the Vietnamese military, the Model 37 proved so effective in jungle warfare it was contracted for the U.S. military and production continued throughout the war.
Elite units such as Navy SEALs and Army Green Berets were fond of the Model 37. It was especially handy for Marine Corps Corpsmen (Navy medics) and others in various support roles on the battlefield—where it was renowned for its high-hit probability and total reliability.
Overall length is 38.5 inches and the barrel is 20 inches. Weight is 6.7 pounds. Capacity is four in the magazine, one in the chamber.

Visit www.inland-mfg.com for more information.
---
See more: