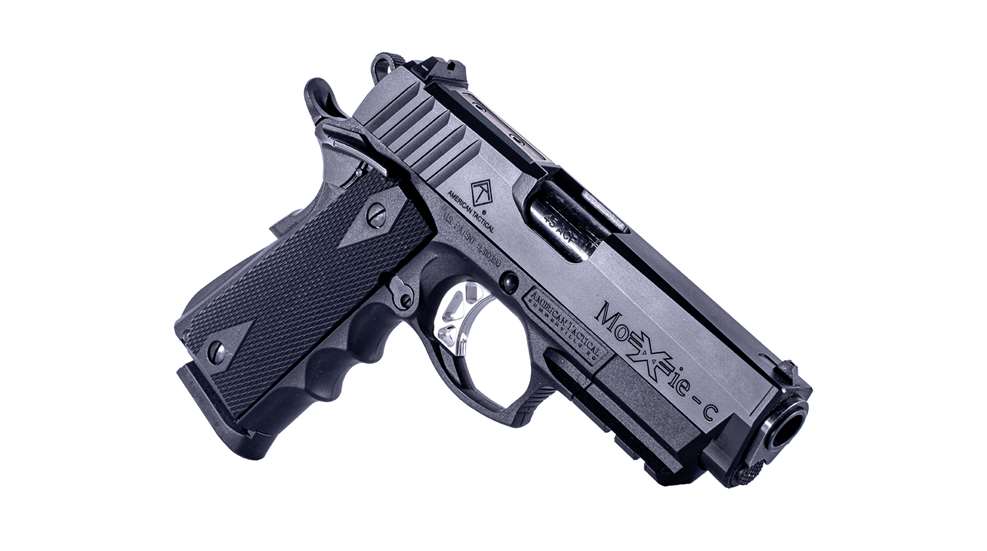 American Tactical has introduced the FXH-45M Moxie 1911 pistol in commander size with a suggested retail price less than $500.
About the new model, the company said it "looks and feels different with an all new barrel, slide and sight set."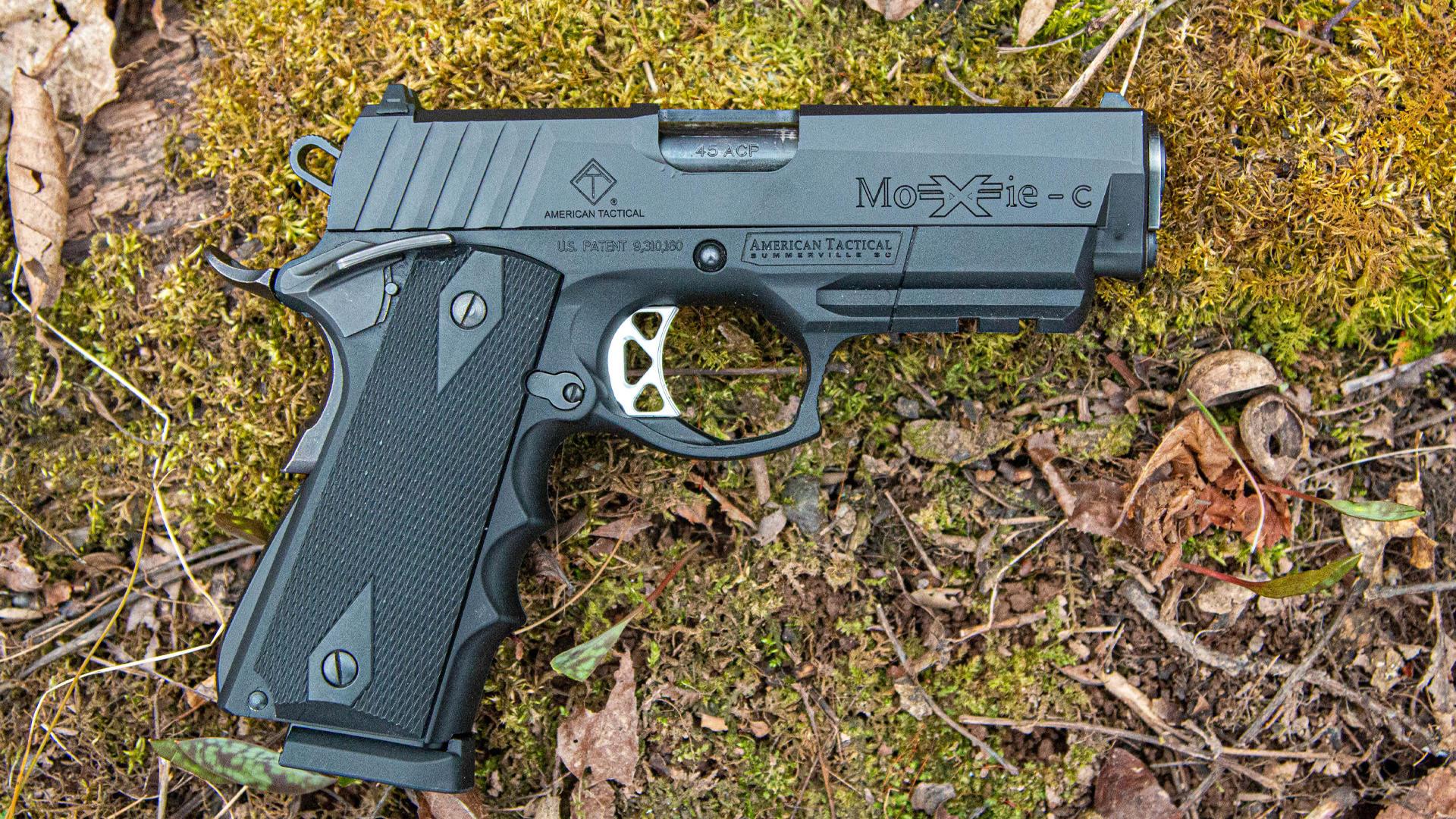 A commander-sized hybrid 1911, the FXH-45M Moxie is a single-action, semi-automatic pistol chambered in .45 ACP with a 4¼-inch barrel. Sporting a polymer frame with two metal inserts for additional stability and durability, the slide—made from 4140 steel—has a parkerized finish. In addition, the frame was designed with built-in finger grooves.
Overall height of the FXH-45M Moxie Commander is 5.4 inches and the length is eight inches. Weight is 1½ pounds (unloaded, sans magazine). Also, this 1911 is compatible with most standard 1911 parts and grips.
Shipping with one eight-round magazine, the MSRP for the FXH-45M Moxie Commander is $459.95. Additionally, this new pistol from American Tactical is made in the United States. Learn more at americantactical.us.