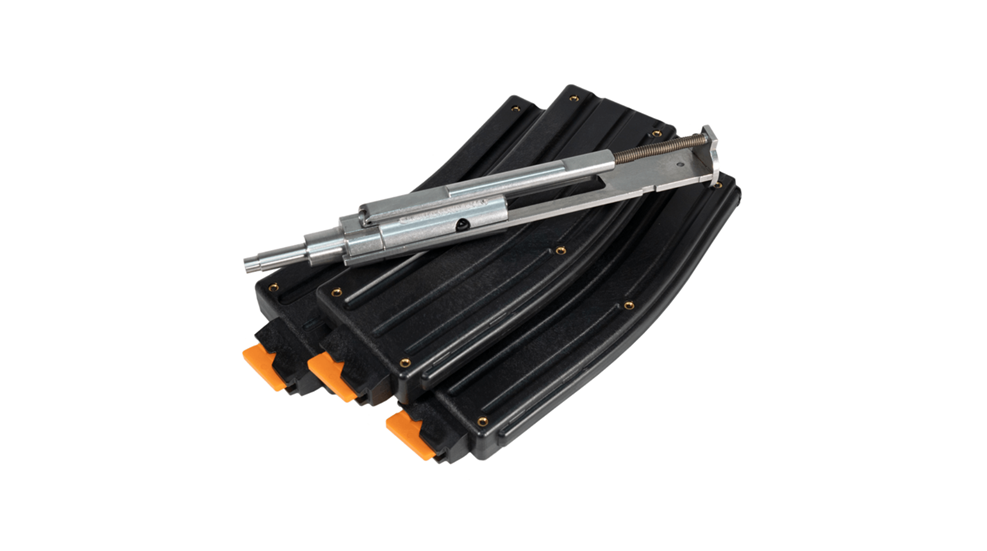 CMMG has expanded its lineup with the addition of the Mk57 .22 LR AR Conversion Kit. Now, you can transform a CMMG 5.7x28mm upper receiver group into a .22 LR by swapping the bolt-carrier group and pairing with an AR-15/Mk4 lower receiver. Add in a dedicated CMMG .22 LR magazine, and you are ready to shoot rimfire.
The Mk57 .22 LR Conversion Kit is designed to be used with all existing CMMG Mk57 5.7x28mm upper receiver groups and bolt/barrel combinations, when paired with any AR-15/Mk4 lower receiver. Plus, no tools are required for installation.
Each kit includes the new .22 LR bolt-carrier group, and the choice of one or three 25-round magazines. In addition, CMMG has Mk57 5.7x28mm complete uppers available, in 5-, 8- and 16-inch barrel lengths.
MSRP ranges from $199.95 to $229.95, depending on the how many magazines you choose to purchase. Something to note, this kit is not compatible with Mk57 lower receiver groups or 5.56mm/.223 Rem. uppers. Learn more at cmmginc.com.
---
See more:
Review: CMMG Resolute Mk4 PCC 9mm