Comp-Tac says its new Tri-Mag pouch holder is the "simplest way to carry three magazines comfortably on the body." Designed with input from top competitive shooter Rob Leatham, the Tri-Mag allows users to cant their magazines for easy accessibility and individual pouch retention adjustment.
"I was amazed at how quick things happened," said Leatham in a video on the Comp-Tac YouTube channel. "I said let's make a triple-mag pouch, because three is perfect for IDPA, and two of those setups would also work perfect for single-stack USPSA usage. [Comp-Tac] came back with this the next day [holds up the Tri-Mag]."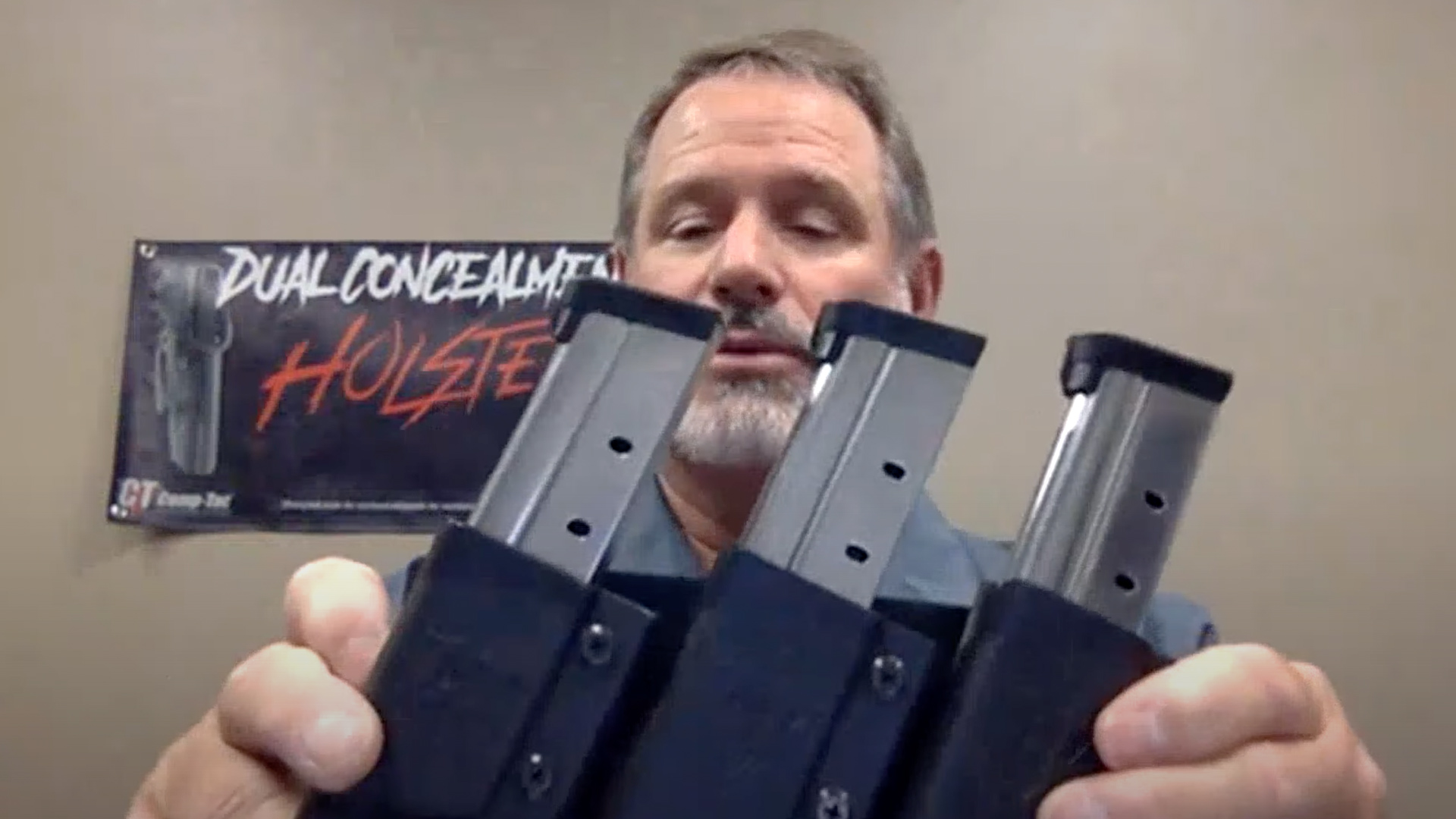 Each Tri-Mag pouch is designed with openings to provide more flexibility and speed when the magazine is deployed, even during the twisting or turning often encountered during deployment in competition. In addition, pouches sport top flares for easy re-insertion of the magazine.
Tri-Mag magazine pouches can be canted 20 degrees to the front or 20 degrees to the rear. A rearward cant helps the magazines sit straight up and down if the user's belt sits at an angle due to body shape. A forward cant will relieve shoulder stress if the user wears the magazines toward the back of their body.
MSRP for the new Tri-Mag is $72. Learn more at Comp-Tac's website: comp-tac.com.