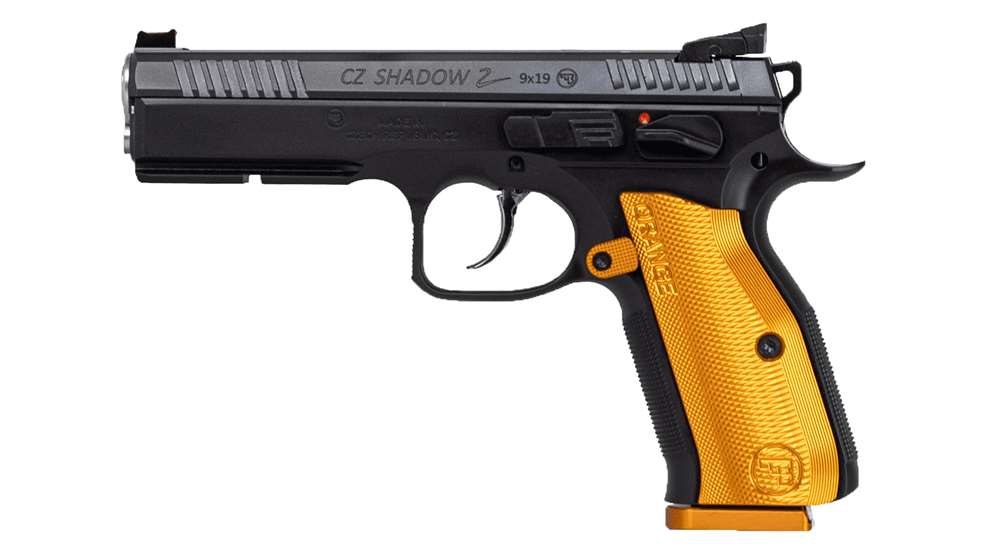 CZ-USA's new Shadow 2 Orange 9 mm is an augmented version of the popular Production action pistol with a barrel bushing that increases slide-to-barrel fit, plus special orange grips, mag bases and mag release button that give this updated Shadow 2 a distinct look.
The improvements in this new Shadow model go beyond the new orange color. There is the aforementioned new bushing, plus a polished barrel. The trigger, hammer, and sear of the CZ Shadow 2 Orange are hand-fitted. Finally, the trigger is tuned for a smooth, crisp release and with a short reset.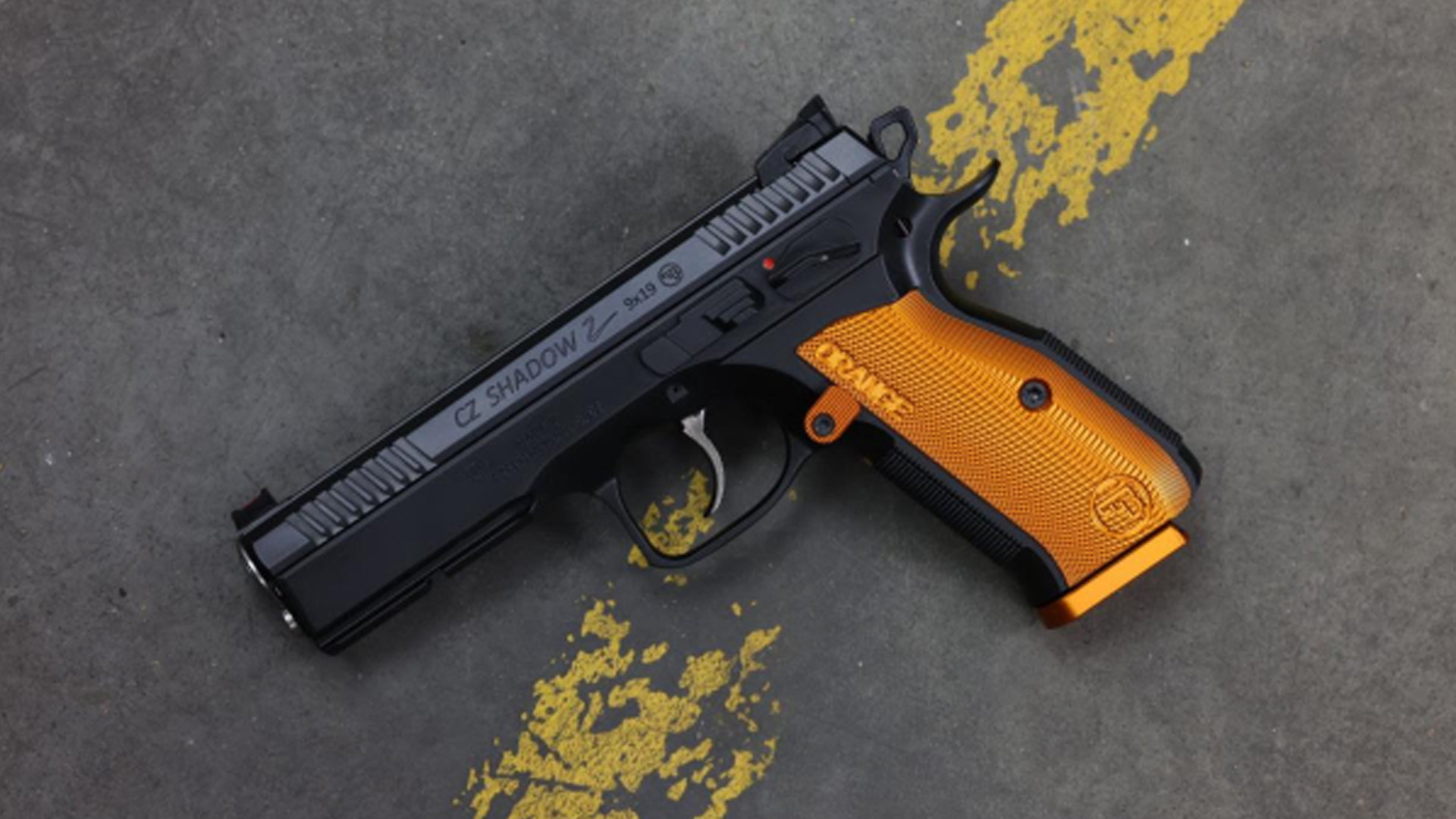 In addition, the CZ Shadow 2 Orange comes with a competition hammer and adjustable aluminum magazine release catch. The magazines include matching orange aluminum basepads and the gun has an extended safety. A set of flat safeties and a flat slide stop can be purchased separately.
As for the pistol's sights, up front is a fiber-optic front sight, and in the rear, a serrated, black HAJO sight (click adjustable for elevation, drift adjustable for windage). The higher beavertail and undercut trigger guard provide additional stability, and the swappable magazine release has an adjustable, extended button with three settings.
Similar to the original, the CZ Shadow 2 Orange sports aggressive checking on the aluminum grips for a solid hold, and the front and backstrap are nicely checkered as well.
The frame and slide are made from steel and the slide sports a nitride finish.
MSRP is $2,245. Learn more at cz-usa.com.
---
Read more:
New: Springfield Armory Ronin EMP