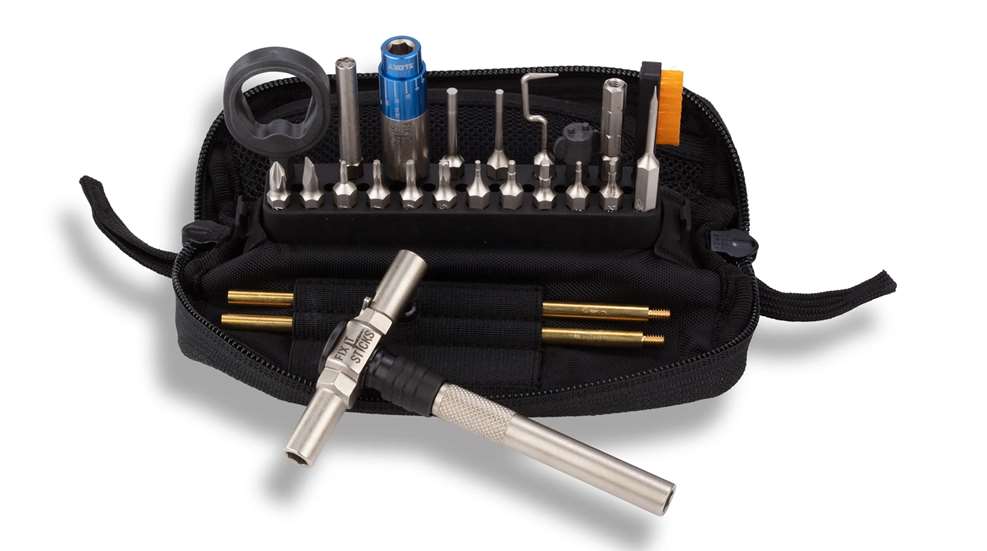 Fix It Sticks has introduced a new product for handgun shooters called the Compact Pistol Kit. Designed to work with a wide variety of handguns, the new kit includes tools, wrenches, hex bits and even a variable torque driver. Slightly larger than a box of ammunition, Fix It Sticks says the Compact Pistol Kit is "the perfect size to throw in a range bag, vehicle, ATV, etc."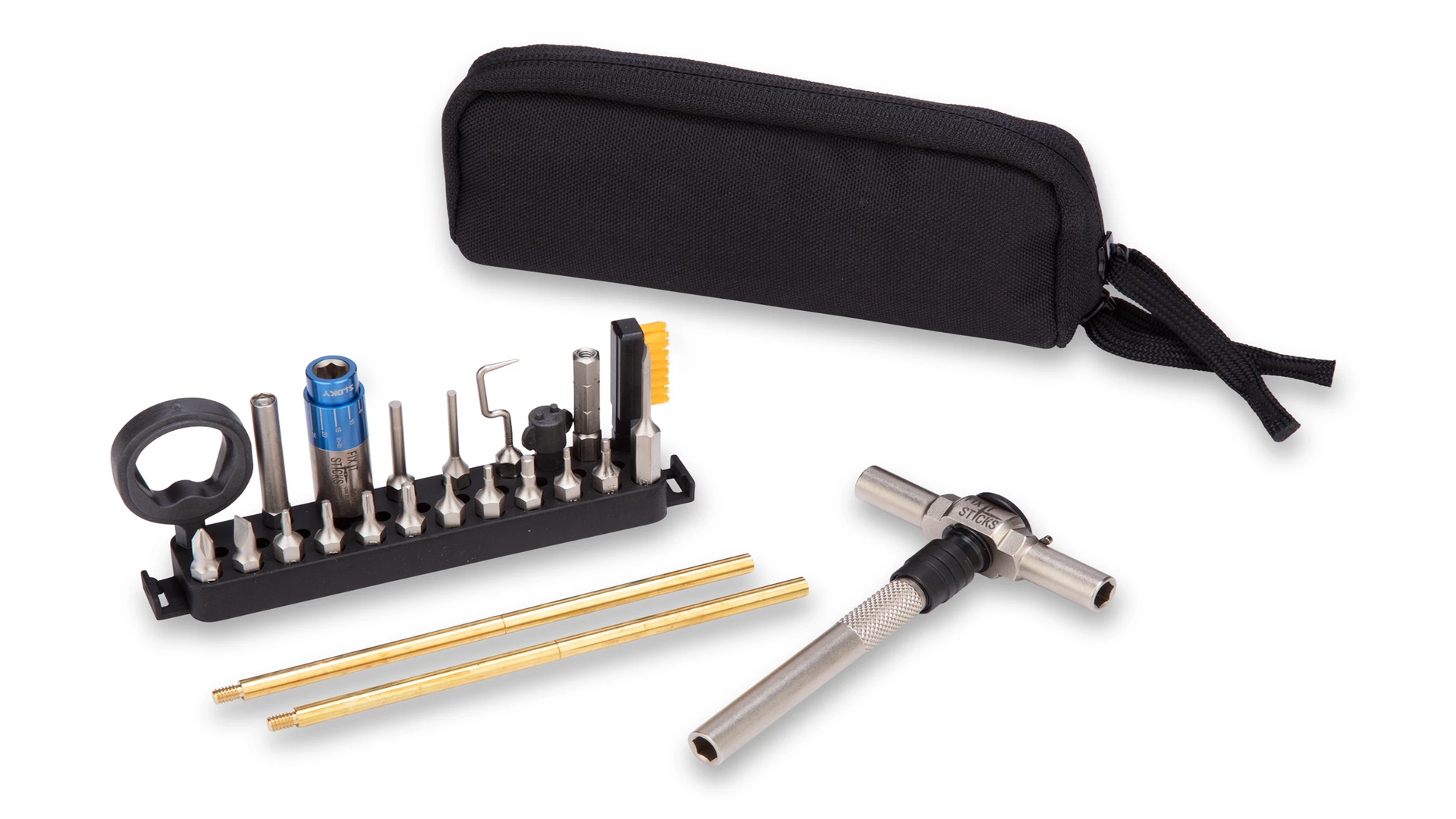 The kit comes with the Fix It Sticks Ratcheting T-Handle, as well as the Mini All-In-One Torque Driver which is perfect for the optics commonly mounted on handguns. Pistol-specific components include a Glock sight tool and 1911 bushing wrench.
In addition, the kit comes packaged in a soft zippered carrying case, which sports a molded low profile bit holder that is designed to hold any bit or accessory with a standard 1/4-inch base (including Fix It Sticks Torque Limiters) and any 8-32 threaded component. Overall dimensions are 6 1/2 x 2 5/8 x 1 5/8 inches.
The new Compact Pistol Kit includes the following tools: ratchet T-Handle with locking hex drive, mini All-In-One torque driver, steel pick, cleaning brush bit, Aimpoint bit, Glock sight tool, 1911 bushing wrench, 3/32-inch pin punch, 1/8-inch Pin Punch, four brass rods and a set of 8-32 adapters.
Additionally, 12 Electroless Nickel Plated Bits in these sizes are included: T6, T8, T10, T15, P1, H1.5mm, H2mm, H3mm, H1/16-inch, H5/64-inch, H3/32-inch Extended Bit (for adjusting hard-to-reach screws on optics) and SL5mm.
MSRP for the new Fix It Sticks Compact Pistol Kit is $180. Learn more at store.fixitsticks.com.
---
Read more:
New: Fix It Sticks All Purpose Driver Kit