The new Compact Pistol Kit from Fix It Sticks is designed specifically for SIG Sauer pistol owners.
The new kit has all of the tools, wrenches and hex bits necessary for setting up and maintaining SIG handguns, plus a variable torque driver. This comprehensive selection of components can handle nearly any maintenance or task.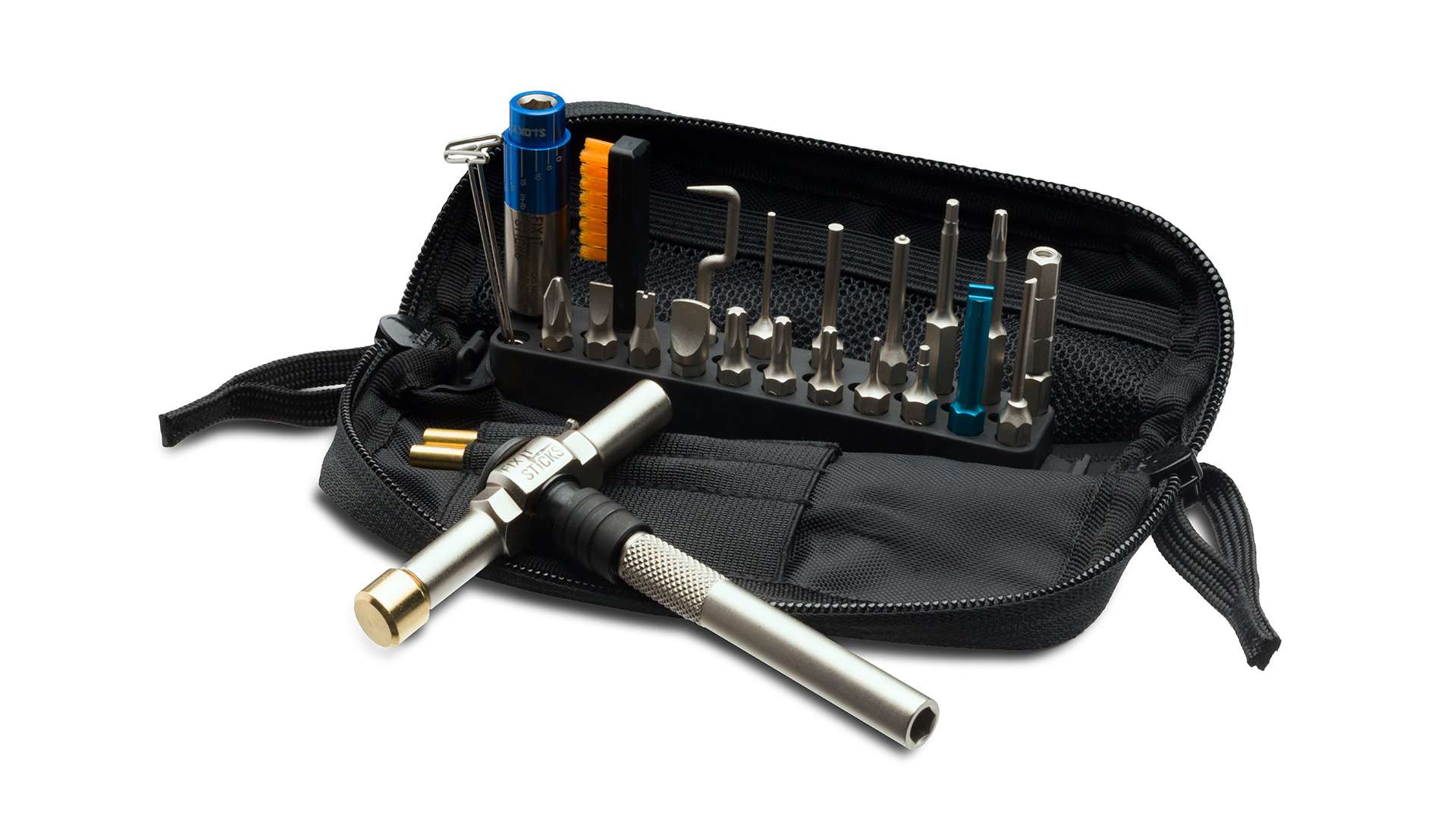 For maximum convenience, the kit comes with the Fix It Sticks Ratchet T-Handle with Locking Hex Drive, as well as the Mini All-In-One Torque Driver, which the company said is "perfect for properly mounting the optics commonly used on handguns." Additionally, there are SIG handgun-oriented components including a E2 Slide punch bit and grip screw bit.
Here are all the parts, tools, and bits in the Compact Pistol Kit for SIG Sauer from Fix It Sticks.
Mini All-in-One Torque Driver
Ratchet T-Handle with Locking Hex Drive
Brass Hammer
Two 8-32 Adapters
Two Brass Rods
T-Pins
Cleaning Brush Bit
Steel Pick
Spring Tool
1/16" Pin Punch
1/8" Pin Punch
1/8" Roll Pin Punch
E2 Slide Punch
Grip Screw Bit
Battery Cap Tool
9 Electroless Nickel Plated Bits:
Hex: 5/64"
Torx: T6, T10(2"), T15, T20, T25
Screwdriver: 3/32"(2"), 5 mm, PH2
Compact Carrying Case with molded bit holders designed to hold any ¼" bit
MSRP is $184. Go to store.fixitsticks.com.