Holosun's latest optic eliminates the need to change batteries. The new SCS-MOS optic (Solar Charging Sight) is a pistol-mounted reflex sight that includes a solar panel to charge an internal rechargeable battery.
With a housing CNC machined from titanium alloy, the SCS-MOS is lightweight at 1.3 ounces. For power, it uses a combination of solar and an internal rechargeable battery power supply system. (The internal battery is not removable.) When ambient light is insufficient for operation, it draws power from the battery. If there is enough ambient light to power the SCS-MOS, the solar cell will automatically charge the internal battery.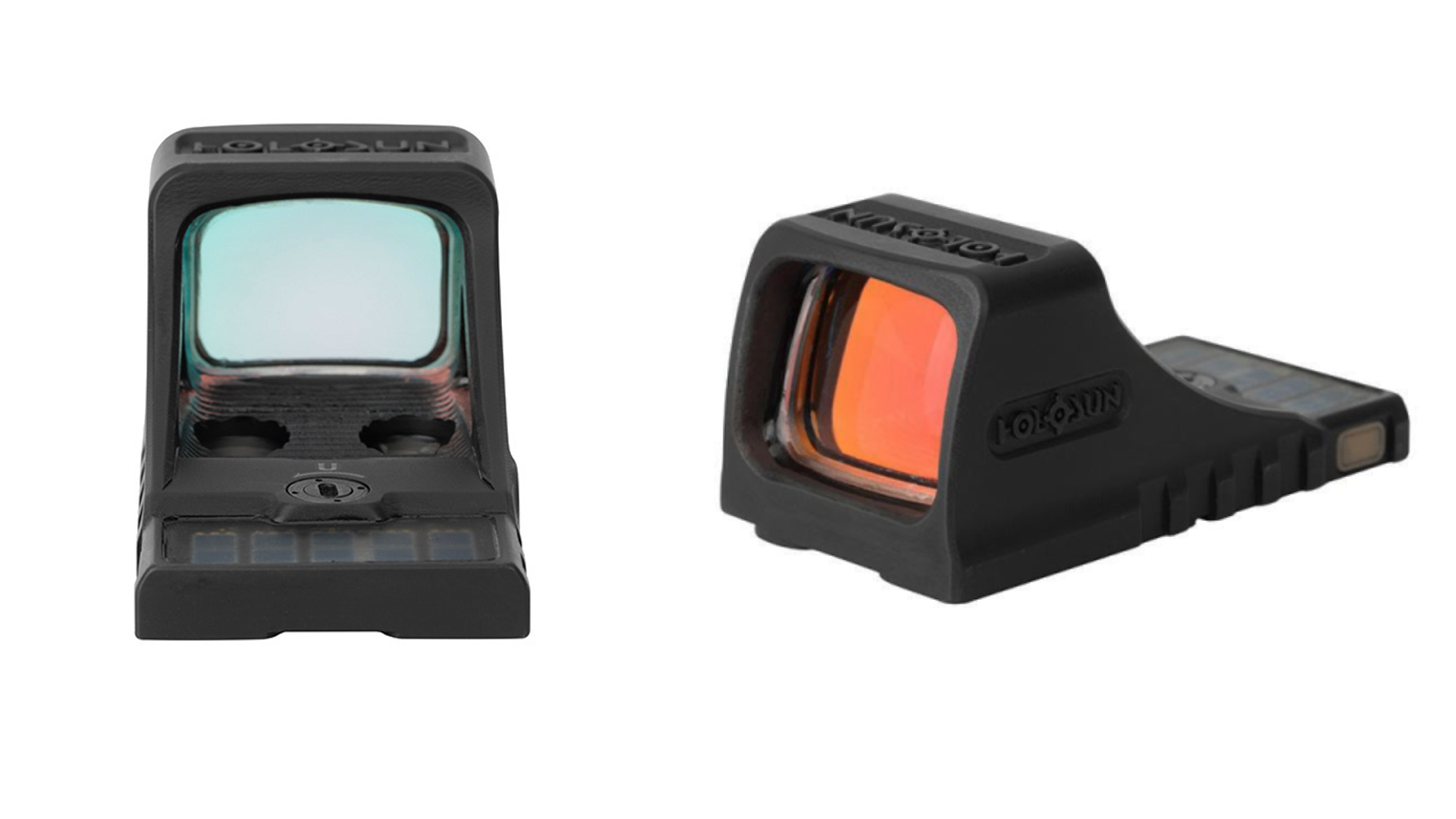 The SCS-MOS boasts Super Green (540 nm) LED technology to power the Multi-Reticle System, which gives users the option of a two-MOA dot only, 32-MOA circle only or a 32-MOA circle with a two-MOA dot. For best zeroing, a +/-30-MOA travel adjustment with one-MOA click adjustment can be set using windage and elevation knobs on the top and side of the optic housing. In addition, a photosensitive sensor detects ambient lighting levels and automatically adjusts the brightness of the reticle.
The SCS-MOS was designed to fit seamlessly in the Glock MOS platform with serrations on the optic's body that fit flush with factory Glock slide serrations. It also includes a low-profile deck, so standard Glock iron sights can still be used with the SCS-MOS attached.
A battery life indicator provides remaining battery life when powered on, and the internal battery can last for up to 20,000 hours.
MSRP for the new Holosun SCS-MOS reflex sight is $435.28. Learn more at holosun.com.