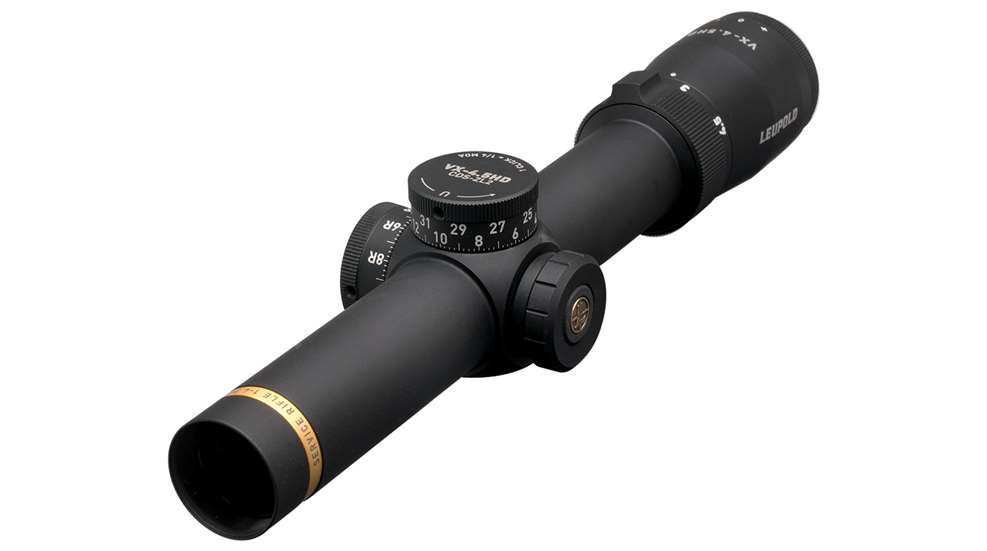 Leupold has a new scope specifically designed for the strict standards of high power service rifle competition: the 1-4.5x24 VX-4.5HD Service Rifle optic.

The VX-4.5HD has a 30mm main tube and 1-4.5x magnification. Reticles are the Bull-Ring Post ($1,820) and the FireDot Bull-Ring ($1,950), which is illuminated. Both have been designed to serve the needs of Service Rifle shooters—at 4.5 power, the Bull-Ring will nearly be identical in size to the target's bullseye. As the magnification is turned down, the white ring around the bullseye is adjustable to help center your aim. The illumination setting on the FireDot Bull-Ring features a motion sensor that automatically turns off the illumination after five minutes of inactivity. The illumination is reactivated when movement is detected.

Additionally, the VX-4.5HD has Guard-Ion rain shedding coating that's scratch resistant, and Leupold's proprietary Twilight Max HD Light Management System, which helps in low-light conditions, and also eliminates the washed-out image that can come from direct sunlight.

Designed and assembled in the USA, the VX-4.5HD is backed by Leupold's lifetime guarantee.

For more information, visit Leupold.com.