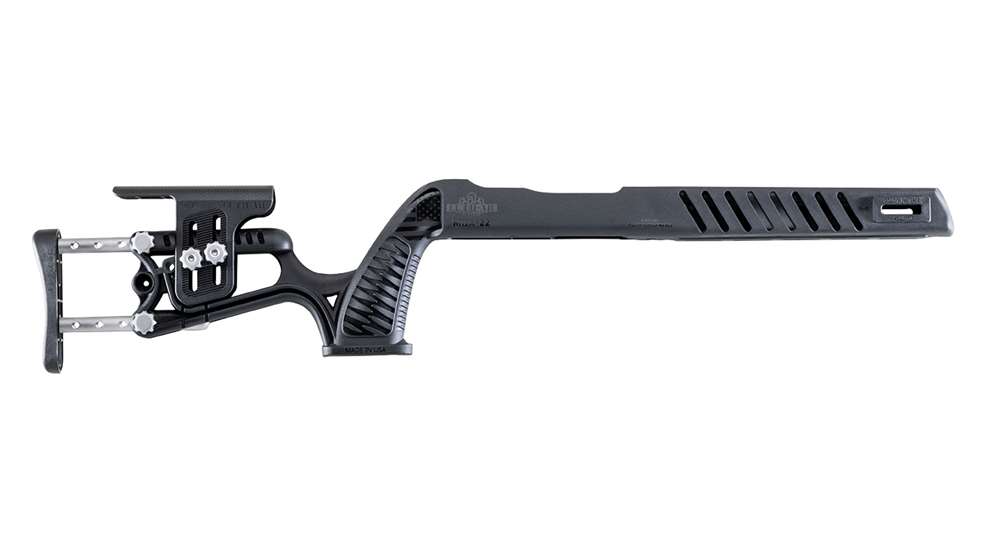 New from Luth-AR is the MCA-22, a modular chassis that's designed for Ruger 10/22 or similar .22 LR rimfire receivers, trigger groups and barrels. Accepting standard or bull barrels, the MCA-22 is a solid upgrade for competitive rimfire shooters, along with hunters and plinkers.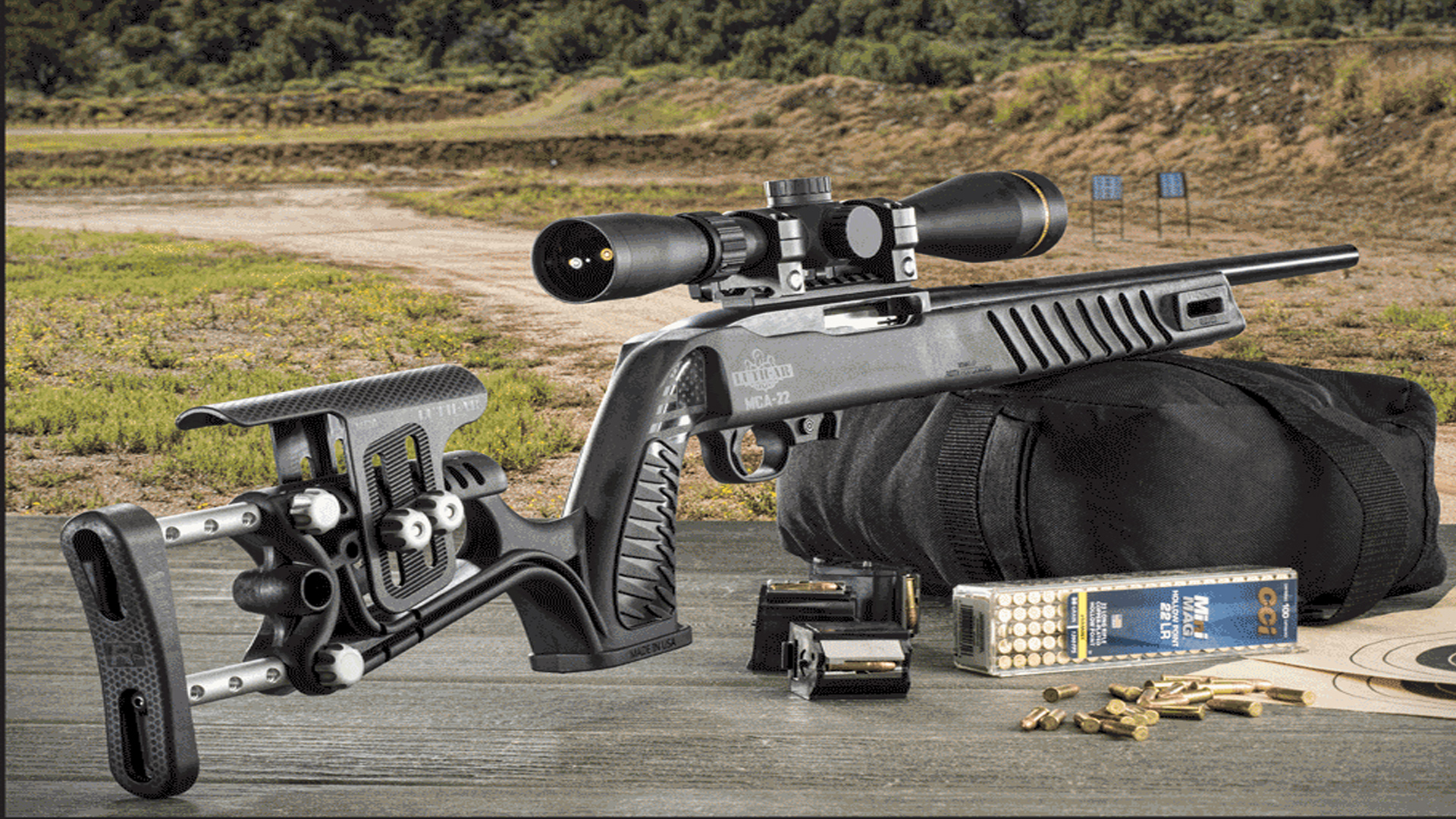 The MCA-22 is constructed with high-strength glass filled nylon, 6061 aluminum and steel. Built for a wide range of body types, this chassis is 100-percent ambidextrous. The ambidextrous, goose-neck-style pistol grip has a palm swell. Length of pull is adjustable from 11.25 to 15.75 inches in 0.75-inch increments. Additional adjustment comes from a click-adjustable cheek piece, which can travel +1/-1-inch from bore center. An aggressive grip panel and front grip strap texturing are also present.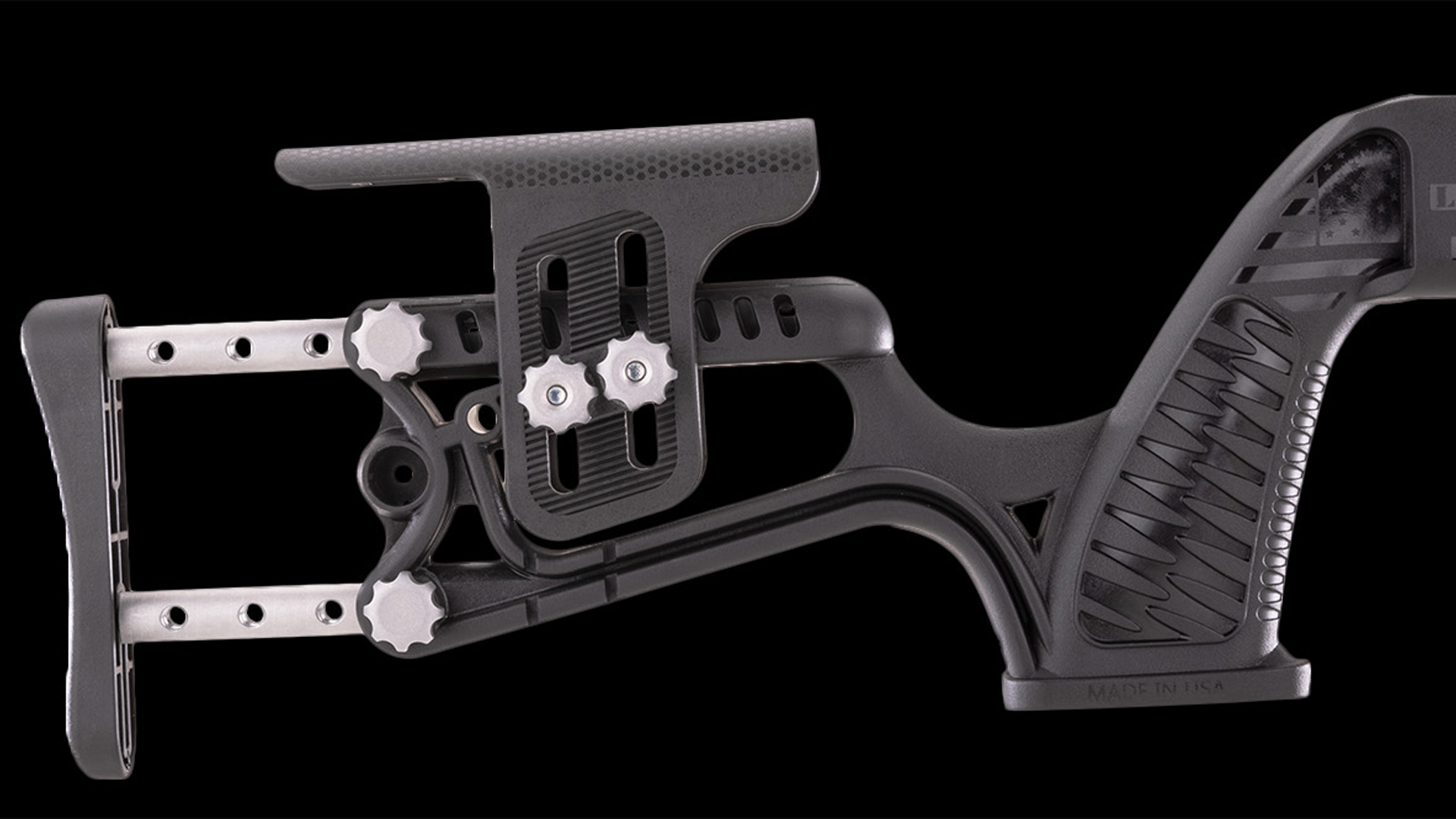 As for the MCA-22's foregrip, there's a five-slot M-LOK compatible foregrip bottom with single M-LOK slots on both sides. For accommodating beefier bull barrels, the user can remove the taper barrel foregrip insert. With the insert removed, barrels up to 0.920-inch in diameter can be used. In addition, the MCA-22's front bottom foregrip is pre-drilled with a dome sling stud locator hole.
MSRP for the Luth-AR MCA-22 modular rimfire chassis is $189.95. Learn more at luth-ar.com.