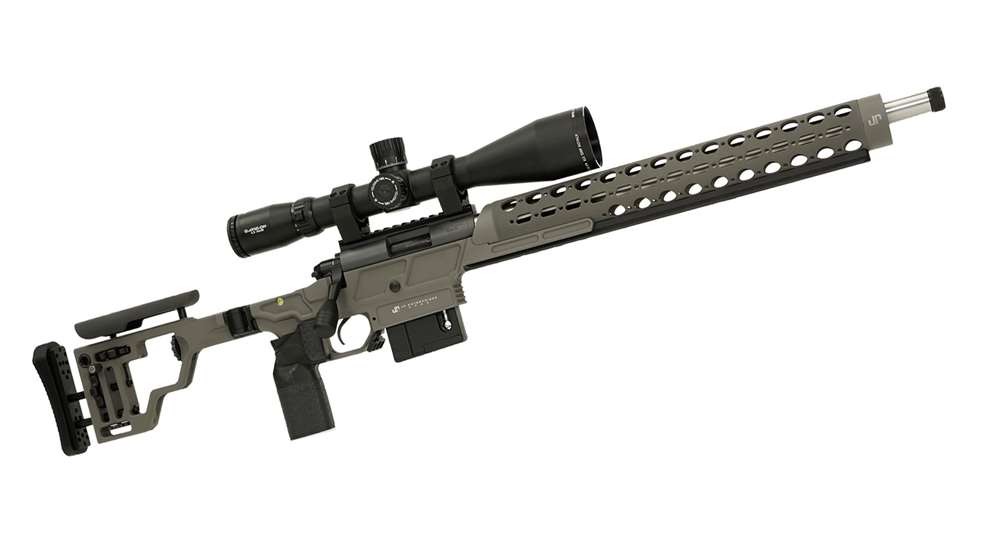 Noted precision rimfire rifle manufacturer Vudoo Gun Works has added the JP APAC chassis to the company's Apparition line of rifles. The new Vudoo JP Apparition (starts at $3,365; vudoogunworks.com) is available in two models: .22 LR and .17 HM2.


The Vudoo JP Apparition is built for competitive shooting. Vudoo touts it as having "sub-MOA accuracy," and it boasts an impressive list of standard features. The rifle is centered around the V-22 rimfire repeater action, which in concert with the JP APAC rifle chassis, brings the long-standing quality that JP Enterprises is known for to the Vudoo Apparition line.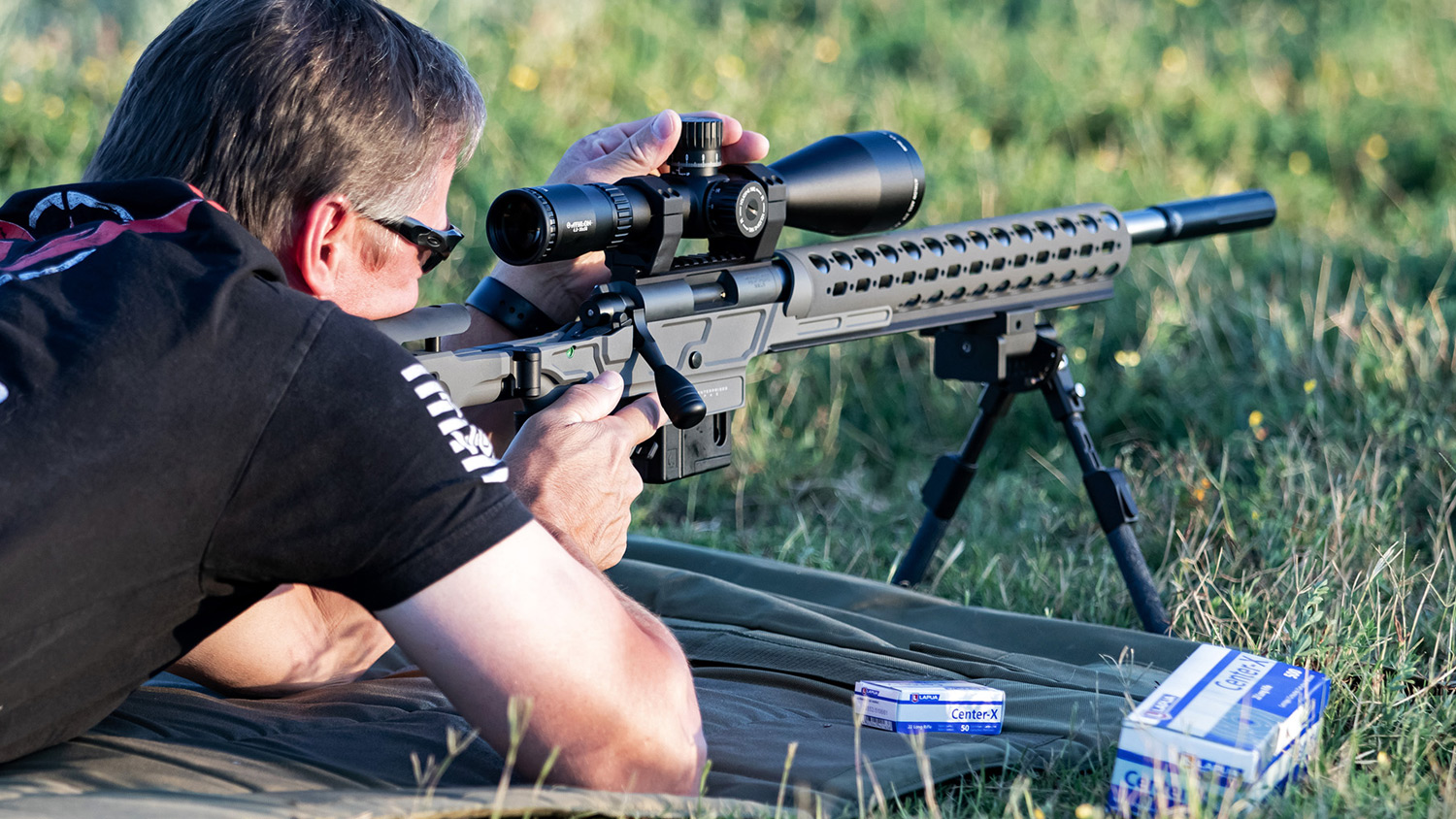 In addition to the V-22 action, the Vudoo JP Apparition uses a 416 stainless steel barrel that available in 16-, 18-, 20- or 22-inch lengths. Plus, there's a Timney 510 trigger, and Vudoo offers special upgrades at additional cost. Additionally, the included magazine is Vudoo's V-2210 A.I. format with a 10-round capacity.
Precision rimfire shooters will notice the seamless compatibility between the APAC and the V-22 action, bringing high customization to this bolt-gun platform. The APAC is fully-ambidextrous, has a fully-adjustable buttstock, as well as various pistol grip options. The stock is collapsible, and can be reversed to fold over bolt handles on either side of the chassis block. Completing the package is the JP Enterprises MK III handguard, with plenty of room for modular accessories and rails.
---
See more:
All About Precision Rimfire Competition