There's plenty of reasons why competitive shooters should check out Mossberg's new 940 JM Pro shotgun (MSRP: $1,015, Mossberg.com), most importantly the fact it's available in two 10-shot models. Two years in the making, the new 12-gauge autoloader was developed with the help of two familiar names—Jerry and Lena Miculek. Mossberg says, "the 940 JM Pro is designed to meet the needs of today's competition shooter with the incorporation of an array of aftermarket modifications and accessories direct from the factory."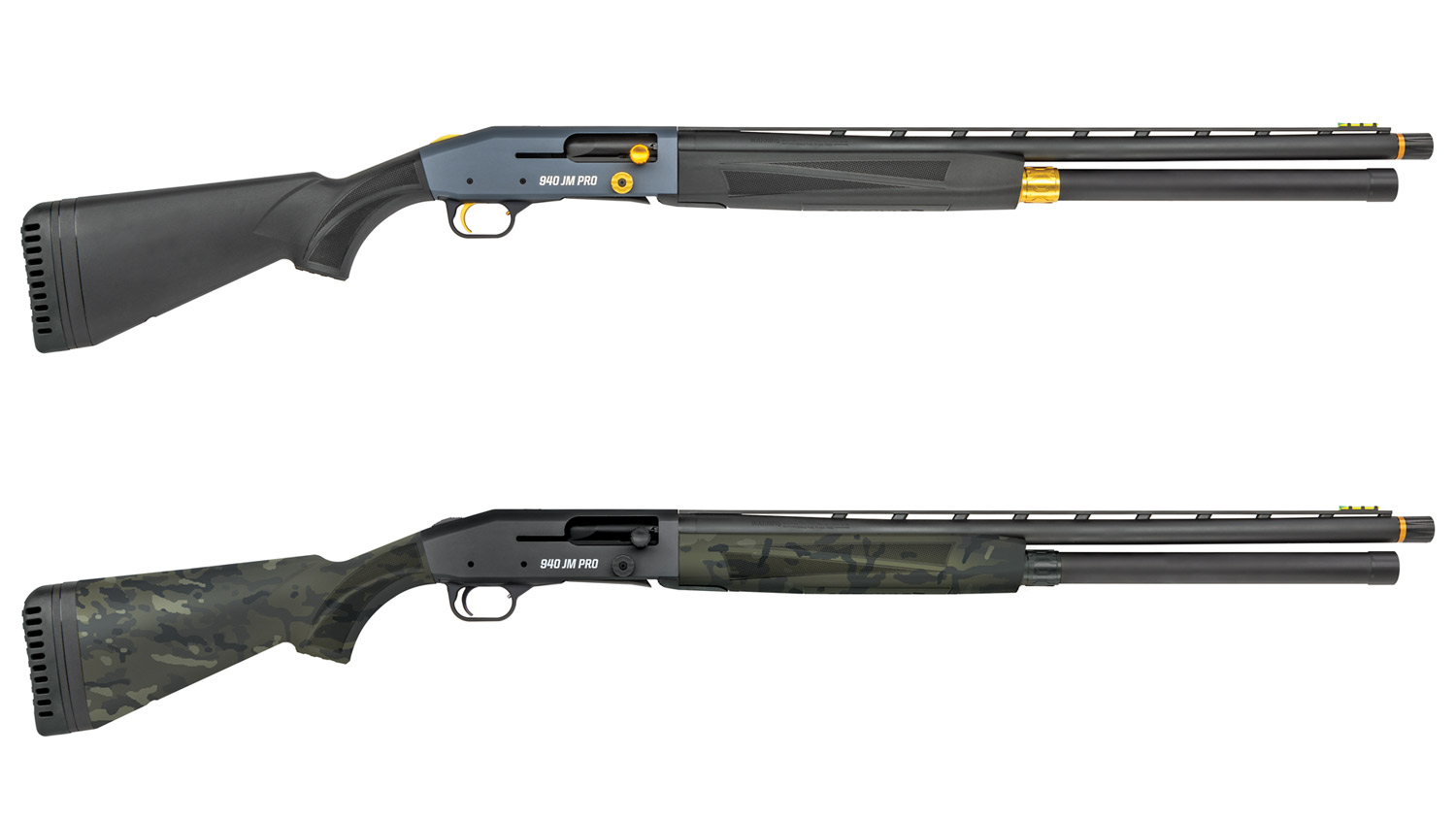 With the venerable 930 JM Pro-Series competition shotgun as the base, Mossberg's engineering team worked with the Miculeks to find areas that could use improvement. And improve they did—the 940 JM Pro sports a new gas system and loading port, as well as updated fit and functionality. The larger loading port was specifically designed to help with quad-loading with no modification to the receiver necessary, a plus for 3-gunners.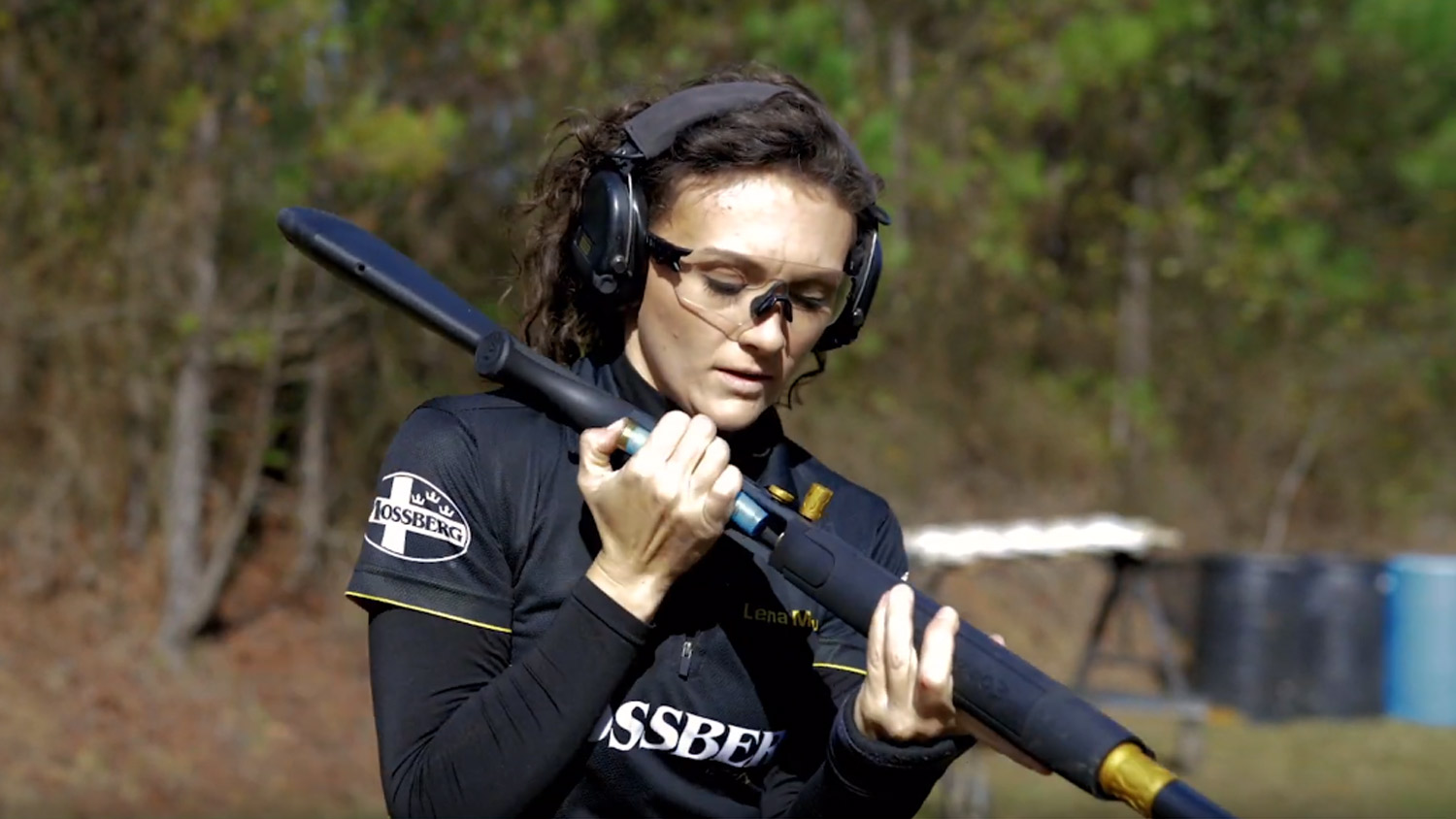 The two initial models of the 940 JM Pro both have 24-inch barrels, 10-round total capacity and matte blue-finish on the barrels. The black synthetic stock and forend model has a tungsten gray-anodized receiver, plus a gold-anodized bolt handle, bolt release button; magazine extension nut, safety button, trigger and cocking indicator. With the second option, the stock and forend are camouflaged with multicam, and the receiver and controls have a black anodized finish.
As for the new gas system, Mossberg claims it will run up to 1,500 rounds before it needs any cleaning. And, competitive shooters will appreciate the HiViz fiber-optic sights included with the 940 JM Pro, as nine interchangeable lite pipes in three colors and three heights are included to match user preference.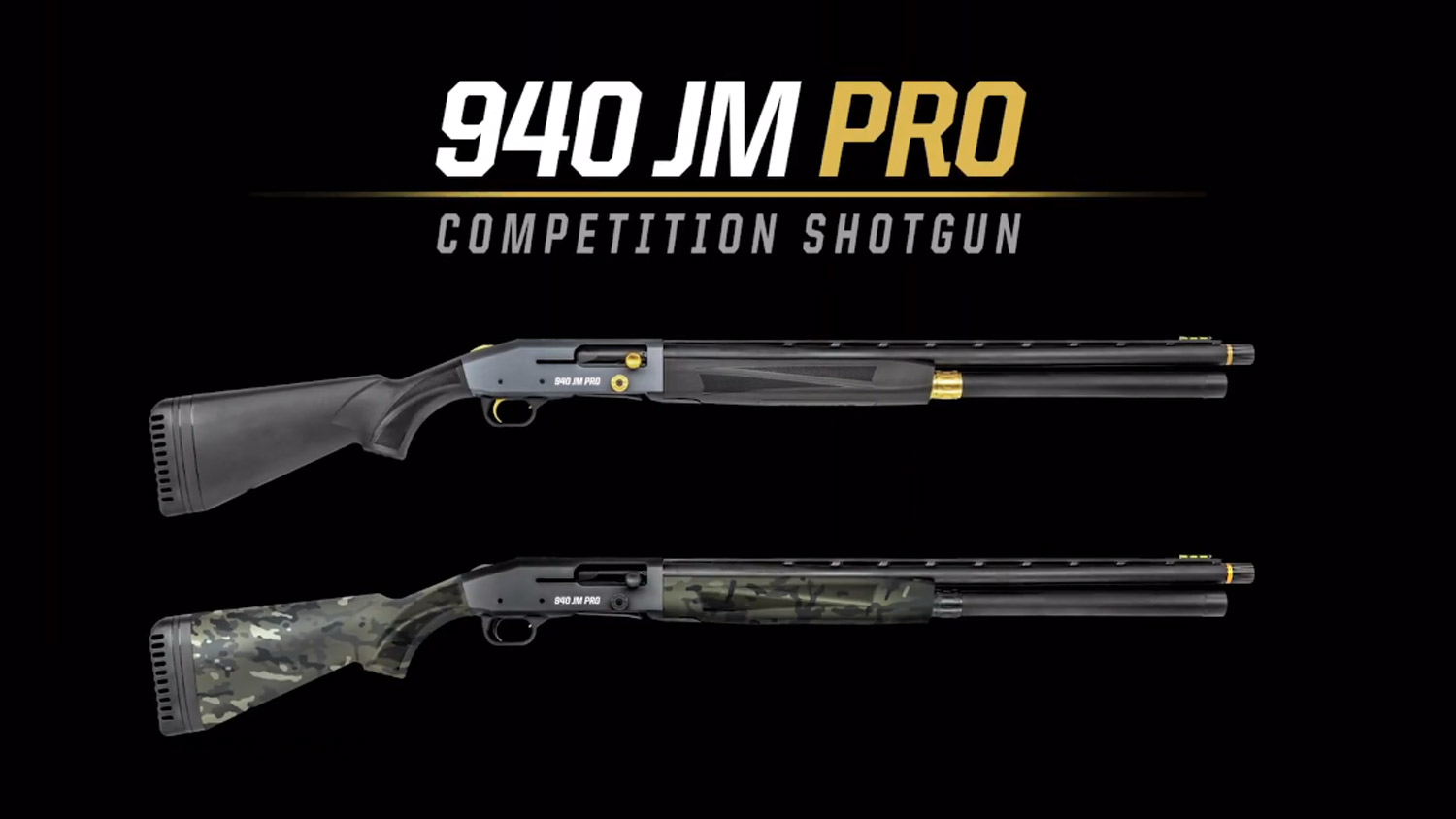 A competition-ready stock completes the package, with 1.25 inches adjustable length-of-pull (13 to 14.25 inches), and incremental stock shims to facilitate drop at comb and cast adjustments are included. Overall length is 45.5 inches, and approximate weight is 7.75 pounds.
---
See more:
Mossberg 930 Pro-Series Sporting Shotgun