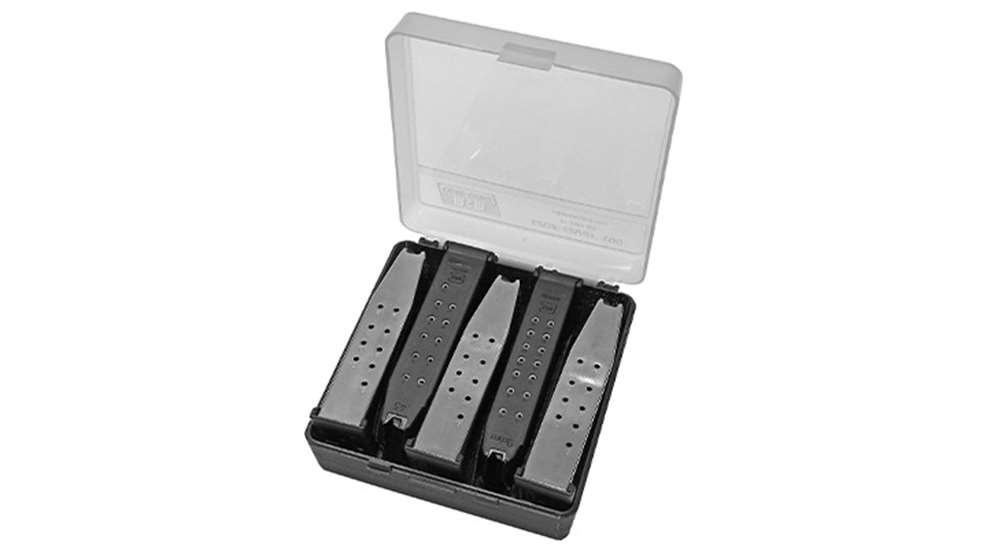 When headed to a pistol match, the last thing you want to deal with is a mess of unorganized magazines in your range bag. Now, MTM has a solution for this scenario with its new Pistol Magazine Case, which offers protection and organization for up to five standard double-stack magazines in a compact package. Best of all, the price is right with a MSRP of $5.99.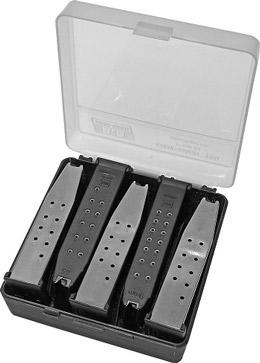 Although it sports a compact design, the case provides organization for magazines that are up to 5.375 inches in length. And, the clear-smoke finish makes magazine identification easy with just a quick glance.
This new case is perfect for organizing magazines in your range bag, gun safe or wherever you happen to store them. As mentioned, it has space for up to five double-stack magazines with a low-profile design that takes up minimal space. Additionally, these cases are stackable for convenient storage options.
Learn more at mtmcase-gard.com.
---
See more:
Give Your New Gun Some Love and a Bath Before Shooting It