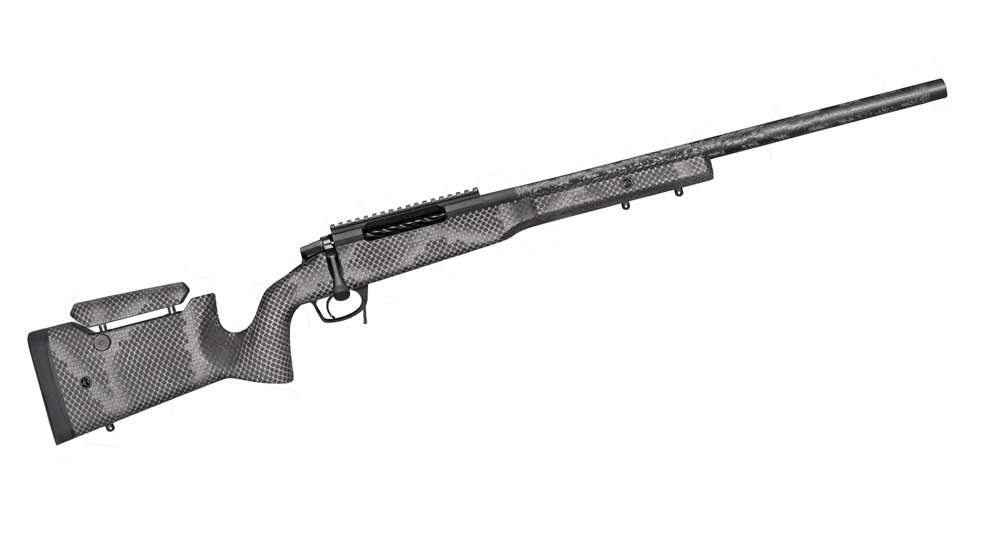 New from Proof Research is the Conviction Ti precision rifle, which according to the company boasts "significantly reduced rifle weight without compromising long-range accuracy."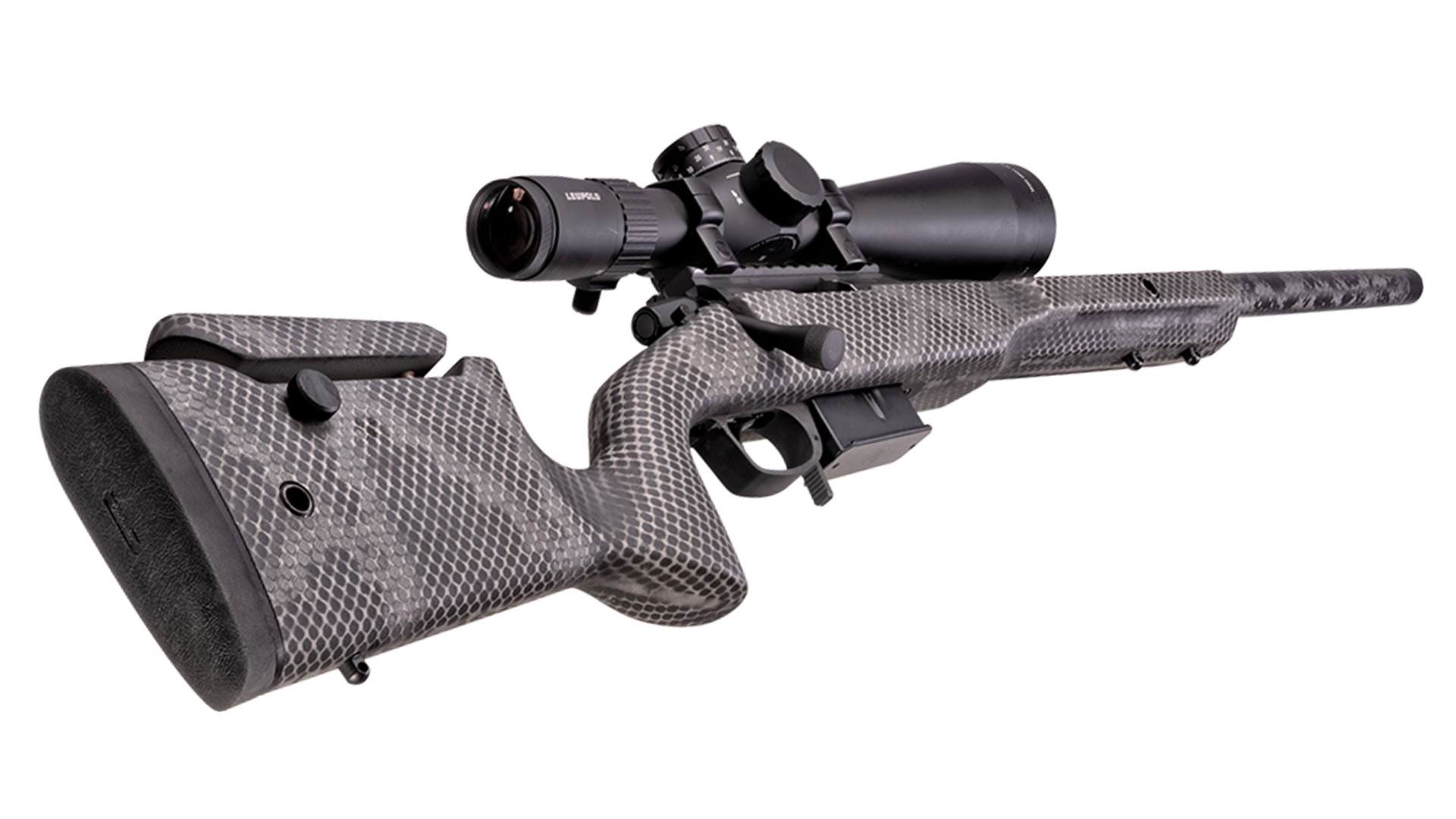 The Proof Conviction Ti combines a lightweight, titanium receiver with the company's match-grade, carbon-fiber barrel (1:7- to 1:10-inch twist, depending on caliber) and laid carbon-fiber stock. Weighing in at a svelte 6 pounds, 6 ounces (up to 8 pounds, 2 ounces without accessories), the ergonomic design includes an adjustable cheekpiece, a near-vertical grip, low-profile flush cups, integral rail and a wider forearm to accommodate an EFR mount. Standard LOP is 13⅝ inches, but there are custom options for those so inclined. Additionally, the Conviction Ti is available with a right- or left-handed titanium action, TriggerTech trigger and Pachmayr recoil pad.
One thing is for sure, the Conviction Ti precision is a lightweight rifle that is suitable for both competition and work in the field. Even fully kitted out with a scope, suppressor and bipod, Proof says that it tips the scale at under 13 pounds. Plus, the lightweight carbon-fiber stock and barrel are both made with cutting-edge polymer technologies, and the titanium receiver is stronger than high-strength steel with less weight.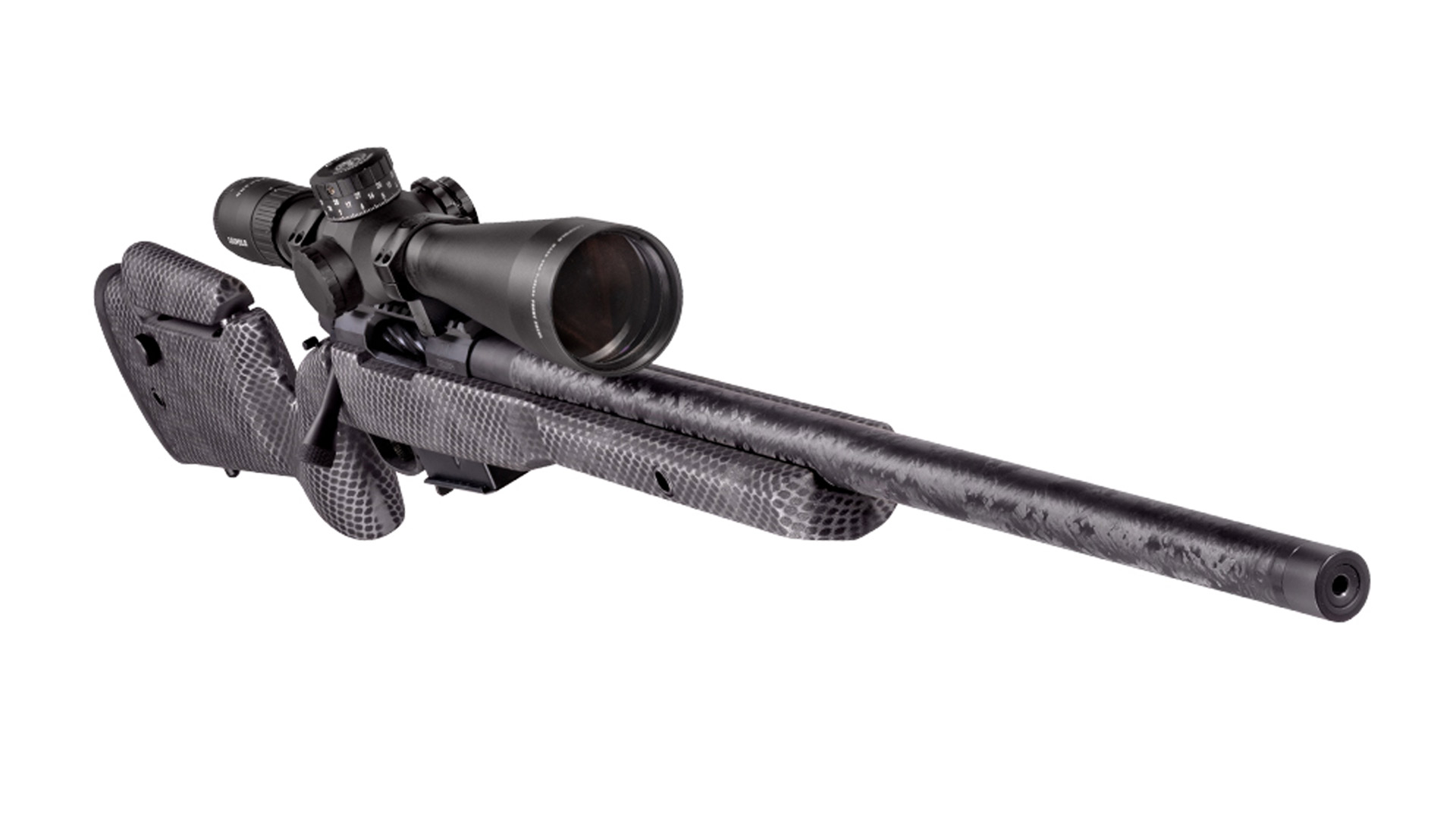 Available calibers are 6mm Creedmoor, 6.5 Creedmoor, 6.5 PRC, 7mm Rem., 28 Nosler, .308 Win., .300 WSM, .300 Win. Mag., 300 PRC and .300 RUM. In addition, there are nine color combinations to choose from, including black jungle (pictured above), black granite, blue jungle and an eye-catching cotton candy. Depending upon the specific build and caliber, pricing for the Conviction Ti ranges from $8,499 to $8,699. 
Learn more at proofresearch.com.
---
See more:
How Much Do You Know About The M1 Garand Rifle?