The Savior Equipment Specialist Mini Range Bag is a compact and versatile bag designed to carry just enough for a quick range session or match. This bag is made from high-quality materials and also has a weather-resistant exterior.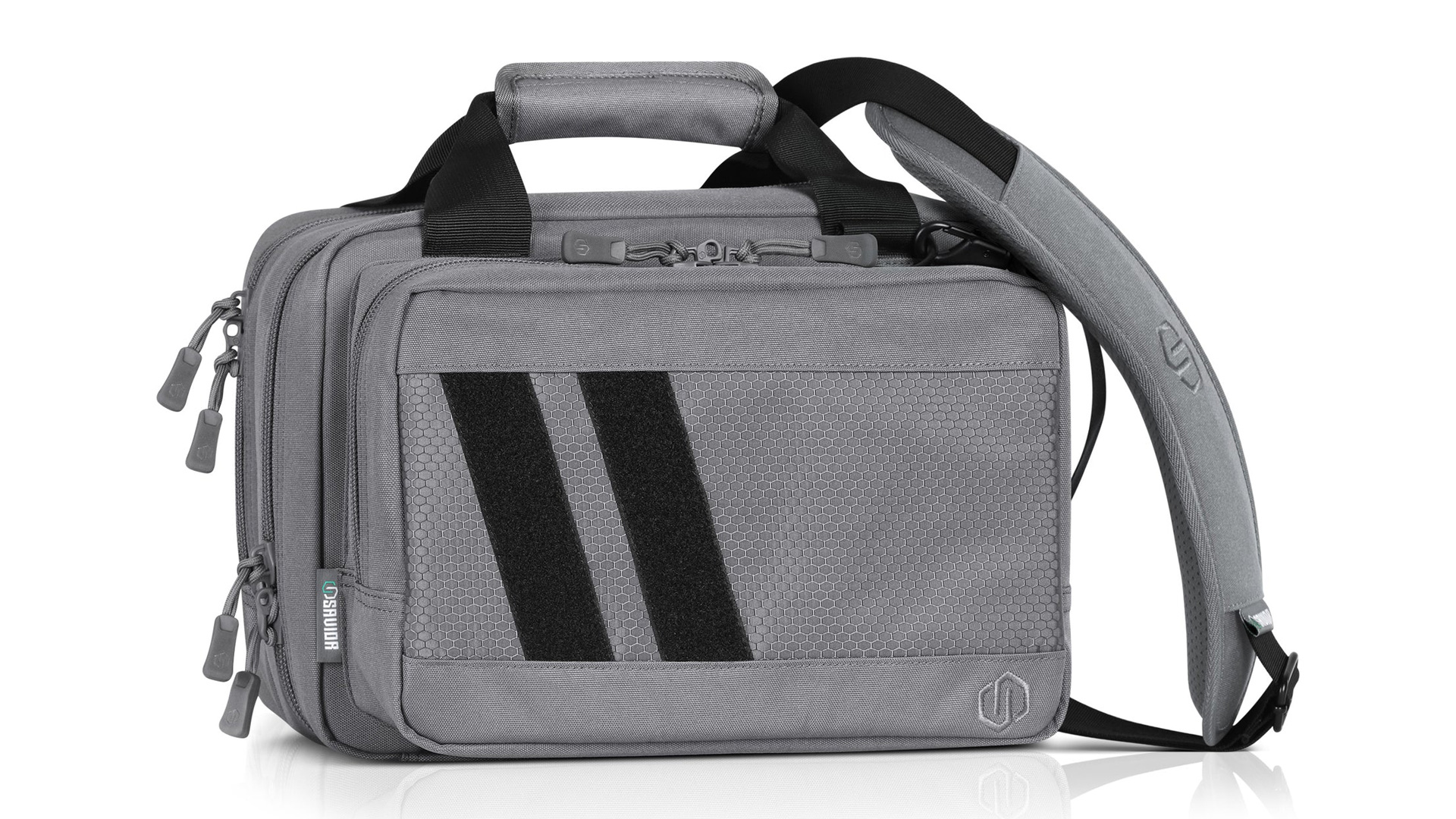 The Mini Range Bag's compartments are fully customizable, allowing you to tailor the layout to suit your specific needs for whatever your range trip may require. In addition, the bag features thick padding to protect all of your precious gear stored inside from scratches and other damage.
As the bag is compact-sized, it is perfect for storing your essential gear in a small space, plus it is easy to carry around with you for a club match. The Mini Range Bag also includes a comfortable carrying handle and a removable shoulder strap. The bag's durable and sturdy construction is noticeable, and you can tell that it's built to last. For example, the zippers are high-quality and zip smooth, and the seams are reinforced for added durability. The bag also sports MOLLE webbing on the exterior, allowing you to attach additional pouches and accessories. MSRP is $64.99 for the Specialist Mini Range Bag from Savior Equipment, and it's available in six different colors.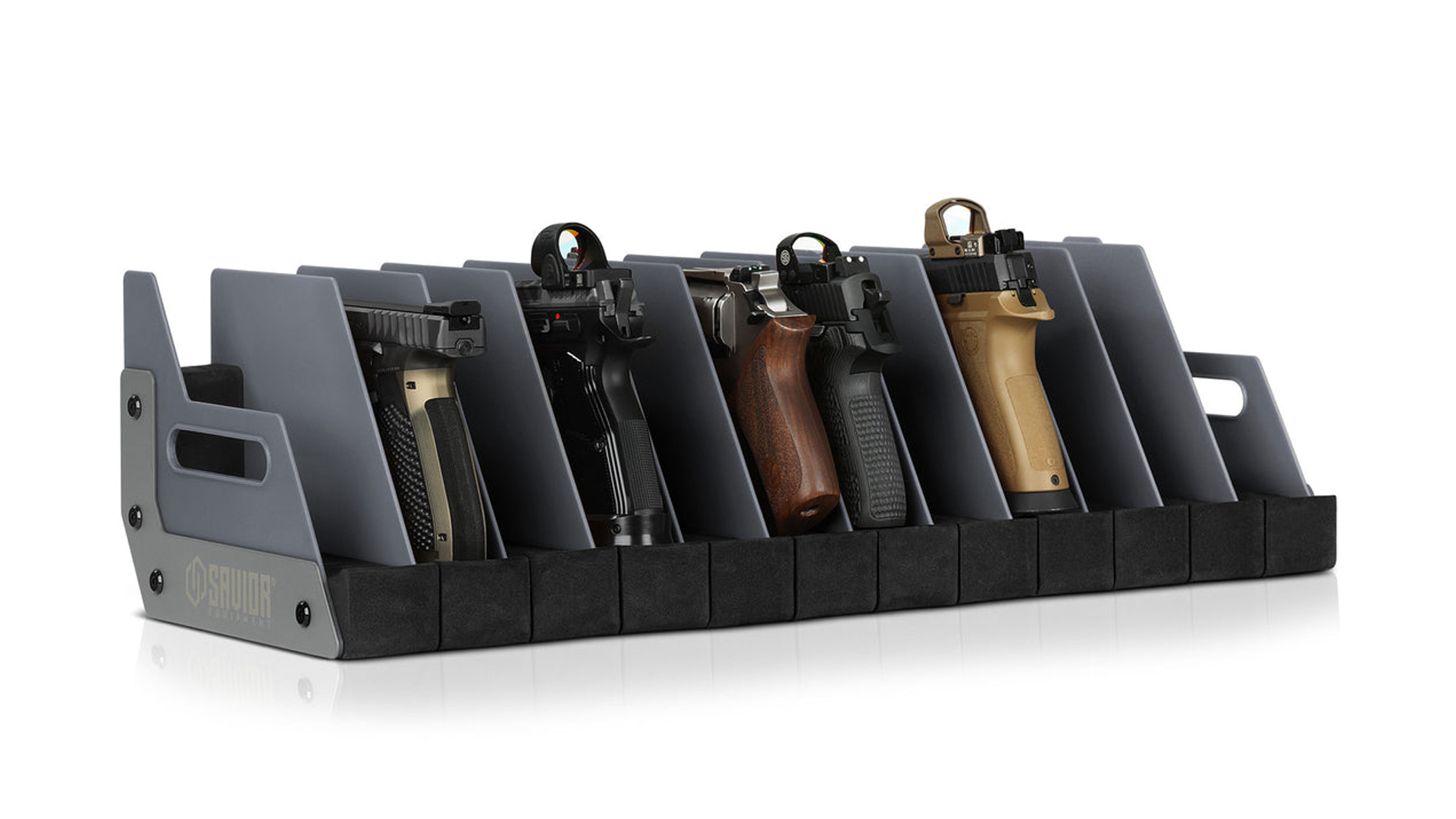 Back home from the range, Savior Equipment offers its Pistol Rack. This is an innovative and versatile storage solution for handguns. The Savior Equipment Pistol Racks are made from lightweight polymer, powder-coated steel and cushioned foam.
You can conveniently store and transport your pistols with this sturdy and solid pistol rack. The individual slots can accommodate long-barreled pistols and revolvers. The polymer plates and cushioned foam shield them from banging against one another. The rack is perfect for your safe, but also on shelving or even table tops if you are doing maintenance and want to keep your firearms out and easy to access. The Savior Equipment Pistol Rack sports wide slots and carrying handles. The Pistol Racks are available from four-slot to 12-slot, in four different colors. The MSRP ranges from $29.99 to $69.99, based on size.
Check out all the innovative products from Savior Equipment at saviorequipment.com.
Article from the March/April 2023 issue of USPSA's magazine.