Savior Equipment is a company that specializes in designing and manufacturing high-quality equipment for firearm transportation solutions. The company offers a wide range of products, including bags, cases, backpacks and other accessories for outdoor activities that are specific to range use.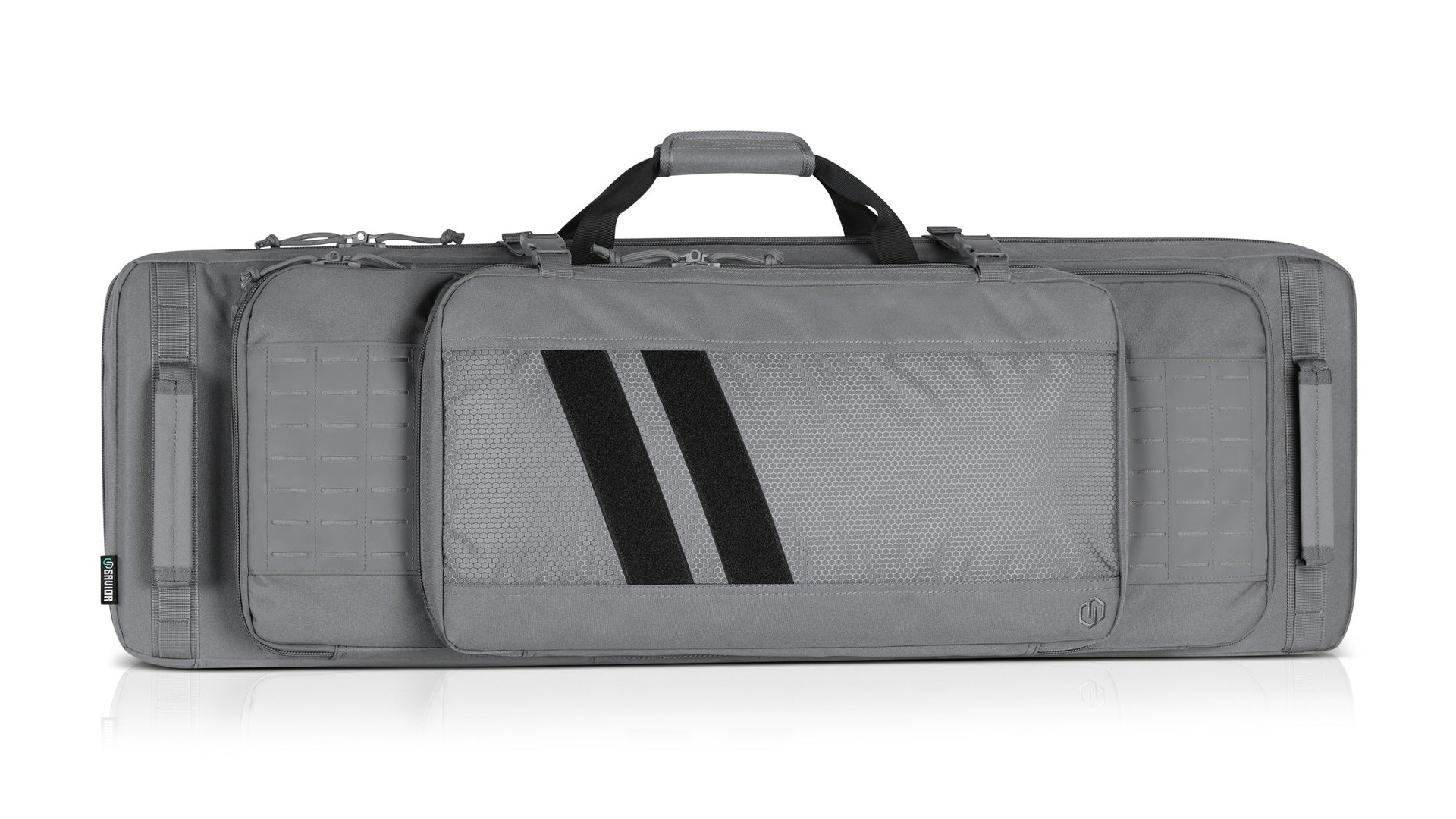 Some of Savior Equipment's most popular products are rifle cases and backpacks, which are designed to protect firearms and other equipment during transport and storage. The company has a solid reputation for quality and customer service, with many customers' reviews praising the durability and reliability of Savior Equipment products. The company also provides a lifetime warranty for all of its offerings.
SAVIOR EQUIPMENT SPECIALIST DOUBLE RIFLE CASE
With the 2023 World Speed Shooting Championship coming up, the Savior Equipment Specialist Double Rifle Case is a perfect way to transport your Rimfire Rifles or Pistol Caliber Carbines to the match. The Specialist Double Rifle Case is a high-quality, durable case made from heavy-duty materials, and sports a waterproof and abrasion-resistant exterior, keeping your rifles safe and dry.
One of the standout features of this case is its ample storage space. The interior of the case is designed to hold two rifles, with additional space for magazines, ammunition, and other accessories, everything you would need for all eight stages of WSSC or your local match. I especially like the interior pockets where I can store handguns as well. This gives you many options for what you are carrying to the range and for what divisions you are planning to shoot.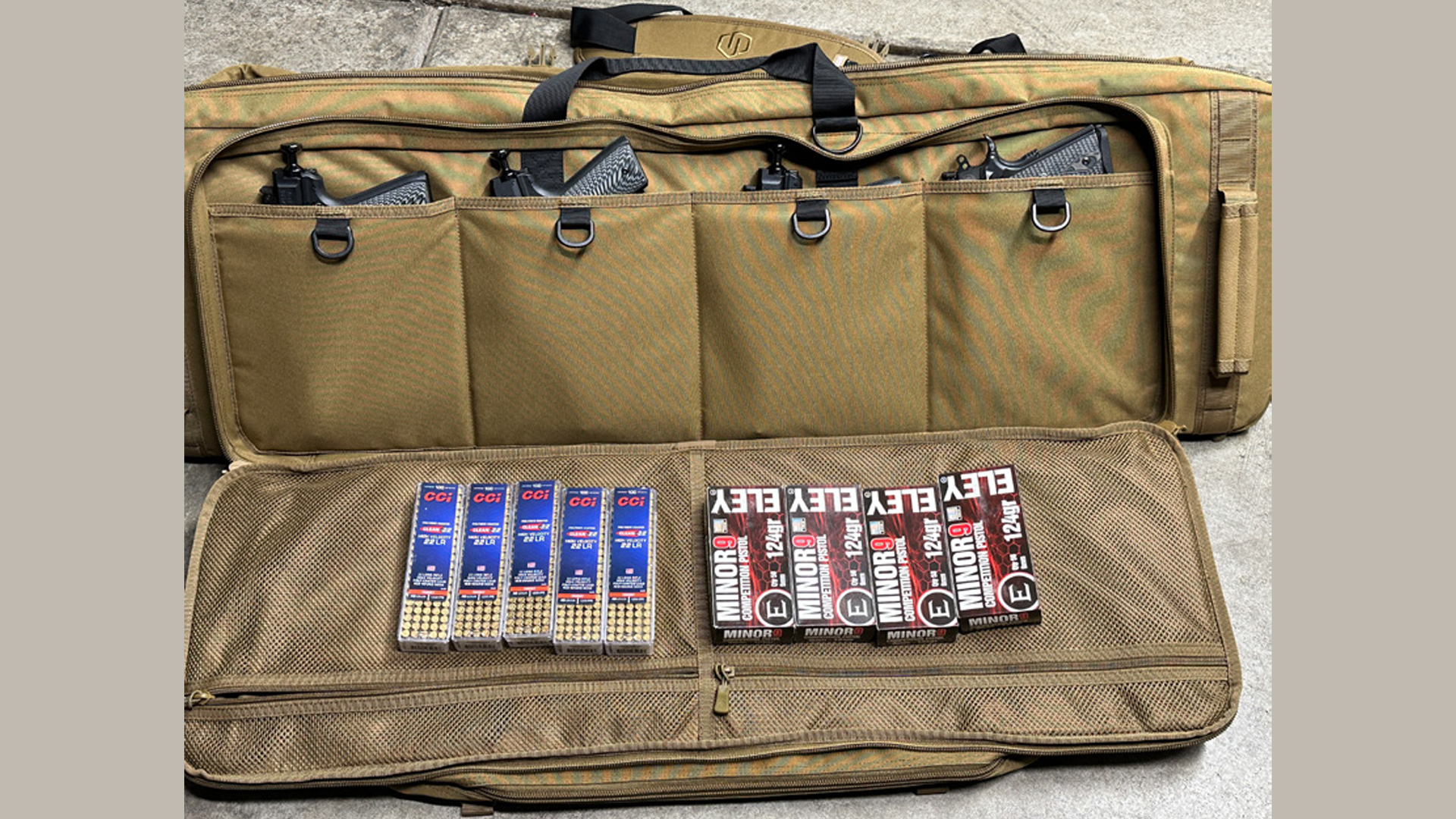 The interior of the Savior Equipment Specialist Double Rifle Case is also fully customizable, allowing you to tailor its layout to suit your specific competitive shooting needs. The case features a double-locking system. The case also includes a padded shoulder strap and handles, making it easy to carry even when fully loaded. In addition, it is available in three sizes (36-, 42- and 46-inches) and in four different colors.
MSRP for the Savior Equipment Specialist Double Rifle Case starts at $99 and up to $109.99, based on size. Go to saviorequipment.com.
Article from the March/April 2023 issue of USPSA's magazine.