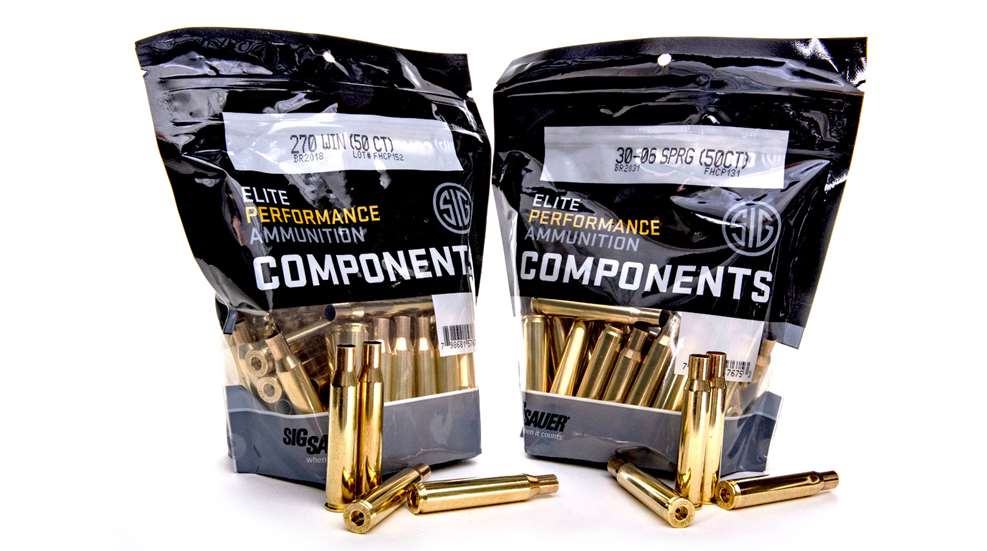 Precision rifle handloaders take note―SIG Sauer has added .270 Win. and .30-06 Springfield brass cases to their Elite Ammunition rifle component lineup.

Manufactured at the same facility in Jacksonville, AR, where the company produces their line of ammo, every Elite Ammunition brass component is engineered to tight tolerances and undergoes a rigorous quality-control process. Handloaders and reloaders alike will appreciate the fact that flash holes will have no burrs and each primer will be held tightly in its pocket. To ensure consistent bullet retention, rifle shell cases are induction annealed. Basically, SIG wants to make sure this brass is as close to perfect as possible. Thus, before leaving the factory, every single case is inspected for dependability.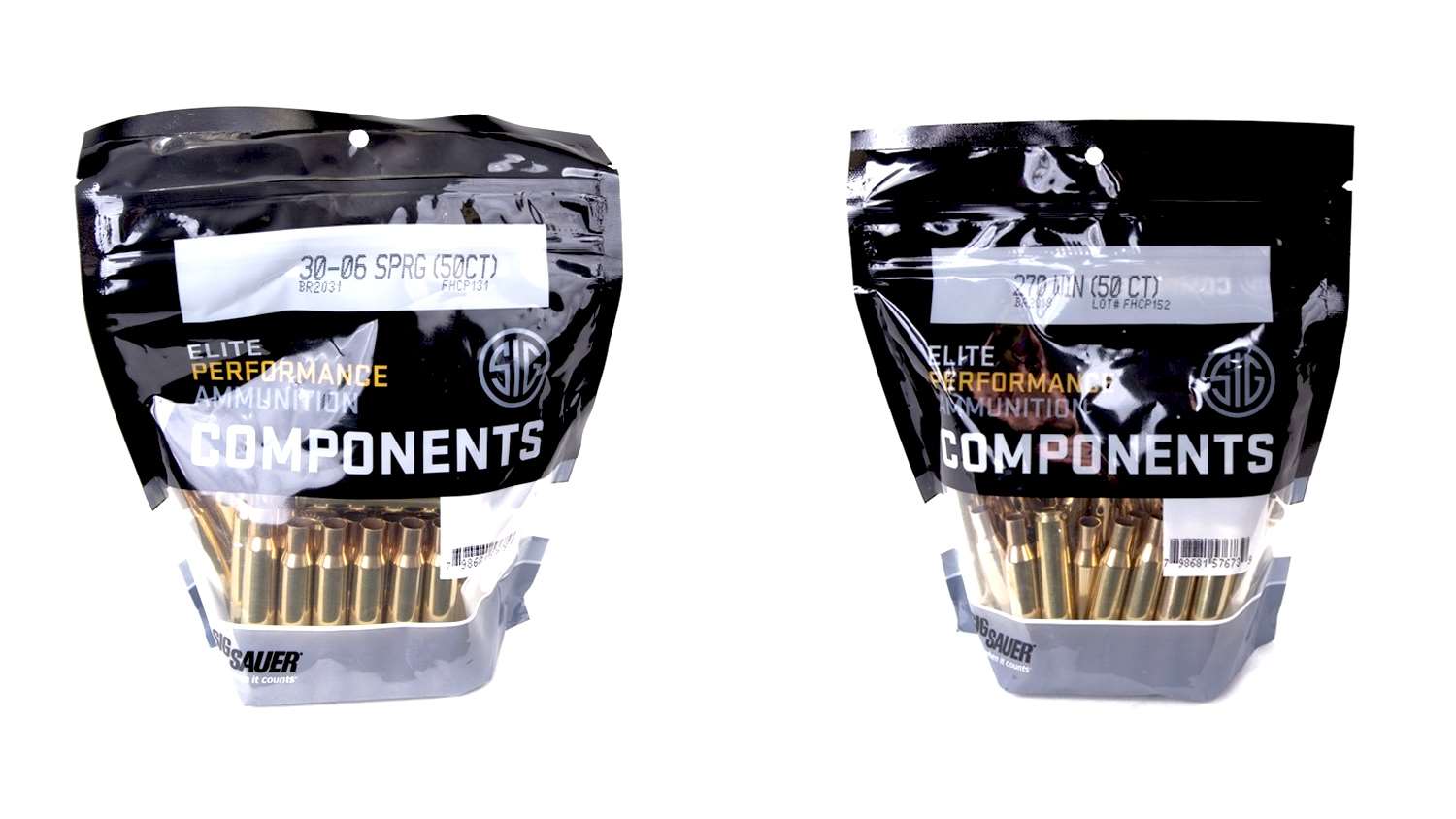 Not only are these cases dependable, they are also durable. In a recent press release the company said, "The superior metallurgical properties of the SIG Sauer cases enable repeated reloading."

The .270 Win. and .30-06 Springfield cases join seven others in SIG's rifle components line: .223 Rem., 22-250 Rem., .243 Win., .300 Blackout, .300 Win. Mag., .308 Win. and 6.5mm Creedmoor. All SIG rifle cases are sold unprimed.

Available now, both new calibers are reasonably priced at $30.95 per 50-count bag.

Visit SIGSauer.com/store to purchase all SIG component cases.
---
Watch this video of Team SIG setting a speed shooting team world record at SHOT Show 2019.