New from SIG Sauer is the ROMEO-M17 pistol mounted red-dot sight, which was developed for the U.S. Army's Modular Handgun System to be the "ultimate in performance, reliability and durability."
The ROMEO-M17 is designed specifically to fit U.S. Military Modular Handgun System M17/M18 pistols, M17/M18 Commemorative Special Editions and M17/M18 Surplus pistols with a single hole in the slide to secure the sight plate. It does not fit standard P320 or commercial P320-M17/M18 slides. According to SIG, commercial variations of compatible pistols and slides will be available in the coming months.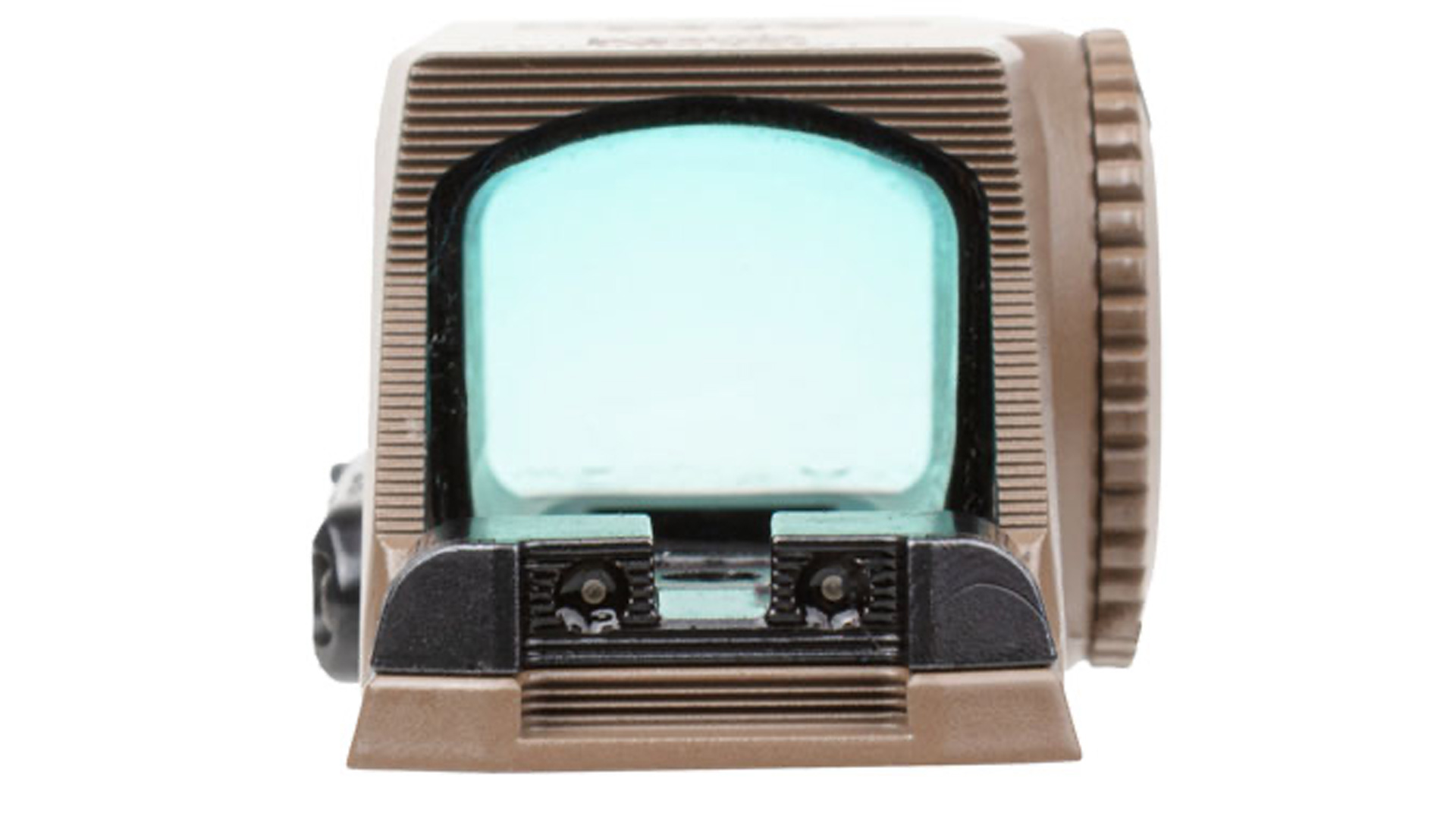 Notably, the ROMEO-M17 is the first red-dot sight to incorporate the new SIG-LOC mounting system, a new proprietary bottom-mount technology that has multiple interface features between the pistol slide and the optic. This new mounting system, when combined with the side-mounted battery on the ROMEO-M17, allows the optic to have an extremely low position when mounted to the slide, giving the user a full sight picture and co-witness with the existing standard-height iron sights.
SIG's new ROMEO-M17 is a fully enclosed and gas-purged red-dot reflex sight with a distortion-free glass aspheric lens, and is submersible to depths up to 35 meters. Other features include a new flexure-arm adjustment system made of the same Beryllium Copper found in many riflescope designs, along with a housing that is forged and machined from 7075 aluminum with an integrated loaded chamber indicator (LCI) gas deflector and machined anti-reflection grooves on all rear facing surfaces for reduced glare.
The ROMEO-M17 optic incorporates a high-efficiency point source red LED emitter, with two-MOA dot/32-MOA circle reticle, independent brightness adjustment buttons, 15 brightness settings (including night vision settings) and a side-mounted CR2032 battery compartment with a threaded battery cap.
Learn more at sigsauer.com.